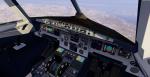 104.48Mb (642 downloads)
FSX/P3D Airbus A319-100 ACJ Luftwaffe package. Luftwaffe (German Air Force) currently have 3 Airbus A319ACJ used for VIP and Government transport. The A319 is a shorter version of the A320 family. Custom Airbus sounds. 2020 revised model. Revised original VC by Microsoft updated by Collin MacKenzie to include built in FMC and more. Textured and assembled for P3Dv5 (Should also work in other P3D and FSX) by Chris Evans
Posted Aug 19, 2021 05:54 by chris evans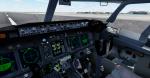 55.44Mb (846 downloads)
FSX/P3D Boeing P-8A Poseidon US NAVY 168434 package. Package includes advanced military themed 737-800 VC added. The VC is the Alejandro Rojas Lucena/FSND/Ken Wiggington upgraded Boeing 737-800 VC model. This virtual cockpit model includes working wipers (right mouse click on switch) with rain effect. Switches for LCD Screens, EICAS, PFD, MFT. Autobrake switch. Opening pilots window. Cabin Lights switch. Realistic FMC. Ground Proximity Warning System (GPWS), More Realistic night VC textures. Custom sounds included for that extra realism. VC added and aircraft.cfg edited to allow correct VC views, jetways, wheel levels and wing views. Credit goes to the high quality Boeing P8A model and paintkit with base textures from TDS. Textured and assembled for P3D v5 by Chris Evans. Should also work in earlier P3D versions as well as FSX.
Posted Aug 11, 2021 07:11 by chris evans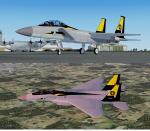 66.85Mb (819 downloads)
Iris F-15 package FSX native Pack 8. Repaints : 461st FTS Luke AFB, RAF 11 and 111 Sqn and JASDF 201st Hikotai, Chitose AB. Original aircraft by IRIS Simulations. Depictions by Nick Degnan, Andy Nott, Mike Pearson. All textures converted to DDS. FSX Native conversion by ignoti et quasi occulti Package by Danny Garnier
Posted Aug 6, 2021 12:13 by GARNIER D
4.26Mb (332 downloads)
This is a repaint of Dino Cattaneo's F-35B in; "CF-01 VMFA-211 Wake Island Avengers" livery. Requires the full F-35 package
Posted Jul 31, 2021 17:14 by WVisagie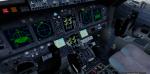 61.78Mb (487 downloads)
FSX/P3D Boeing 737-700 Argentina Air Force T-99 package. This Boeing 737-700 T-99 is designated for government use. TDS high spec. native FSX Boeing 738-700 model. The VC is the FSND modified version of the Microsoft Boeing 738 VC to include various upgrades and miltary upgraded gauges. See Document folder to get the best out of the VC. Textured, packaged and prepared for FSX & P3D up to v5 by Chris Evans.
Posted Jul 28, 2021 12:36 by chris evans
7.65Mb (310 downloads)
These are some more repaints I did of the F-35B from Dino Cattaneo. These liveries are of VMFA211 (Yuma) and RAF 617 Squadron (Marham). Requires the full F-35 package
Posted Jul 25, 2021 04:59 by WVisagie
3.68Mb (234 downloads)
This is a repaint of Dino Cattaneo's F-35B in the BF-01 livery. Requires the full F-35 package
Posted Jul 24, 2021 15:58 by WVisagie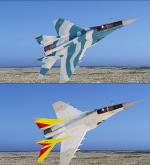 45.34Mb (794 downloads)
Iris Mikoyan MIG-29 Fulcrum Pack 7 for P3D and FSX. Slovakian Air Force #9306, Romanian Air Force, Russian Air Force 'White 999' and Indian Air Force, 28 Squadron 'First Supersonics' KB720. The ex payware Iris MIG 29 Fulcrum packge updated to FSX native by ignoti et quasi occulti. I use the textures by Mike Pearson. Textures converted to dds format. Package by Danny Garnier
Posted Jul 22, 2021 09:58 by GARNIER D
10.32Mb (356 downloads)
RAF Airbus A321-200, registration G-XATW. New RAF "Boris Bus" livery repainted with the Project Airbus A321 paint kit. Livery is painted to "look like" the real aircraft which is an A321neo with PW1100G engines (which this Project Airbus does not currently have) Features 32bit textures based on photos of the aircraft. The detailed textures include full night lighting. Textures only. You will need to add to your existing Project Airbus A321_200_CFM_Sharklet_WV model file.
Posted Jul 16, 2021 01:39 by Phillip Hughes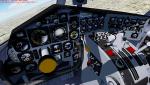 64.42Mb (1305 downloads)
Douglas B-66 Destroyer light bomber pack for FSX and P3D. Liveries added : USAF EB-66E of 39th TEWS/36th TFW, Spangdahlem AB, RB-66B (BB-426) of the 363rd Tactical Reconnaissance Wing, based at Shaw AFB, South Carolina and Royal Air Force 85th BS/47th BW, RAF Sculthorpe 1960 B.28 strike model has stores on dropped object condition from (provided) saved flight. Set bomb type (practice or Warshot) in effects section of weapons sim cfg file. Set Warshot yield at same location by selecting appropriate effect -kiloton or megaton. Bomb from 500ft at full throttle (545 kts). B.28 model updated with 3 frame chute deployment and pitch down, new dynamics fully emulates laydown profile. Textures thanks to Markus Hellwig, Frank Safranek. Model by Alphasim/Virtavia converted to FSX native format by B28 stores YT. Textures converted to DDS and assembled by Danny Garnier.
Posted Jun 27, 2021 08:55 by GARNIER D