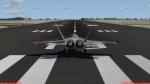 0.18Mb (399 downloads)
These are fixes for the Engine Heat effects for some aircraft I did earlier post. XML code for these earlier effects was wrong, resulting in flickering of the effects. Corrections are now made so that flickering is resolved and engine heat effects are showing now in a 'normal way': they will be shown when the Engine1 RPM reaches a specified value. My apologies go out to Rob Barendregt, the original coder of the effects and to you who downloaded these effect controllers. Sorry for this inconvenience. Installation: just overwrite the corresponding xml files in the Panel folders. Aircraft: Douglas F-4 Phantom II by Alphasim F-22 Raptor Driver by IRIS MiG-29 AI made flyable by Lockheed Martin Lockheed SR-71A-B by Alphasim (BONUS ?)
Posted Apr 28, 2022 13:38 by Flanker256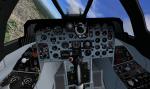 85.39Mb (975 downloads)
This is an update of Henk Schuitemaker's awesome revision of the Alphasim freeware McDonnell F-101B Voodoo for FSX, to include some more paints and with reflective and specular shine. It is a complete package and includes two models; CFB2 is the initial production model as first delivered to both the USAF and those delivered new to the Royal Canadian Air Force, starting in 1959. CFBR is the later production model (blocks 115 and 120) with infra-red sensor ahead of the cockpit. Starting in 1961, the majority of aircraft were brought up to the later standard so this represents the final appearance of the Voodoo in US and Canadian service.
Posted Apr 26, 2022 12:21 by Quasimodem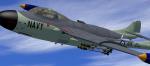 49.39Mb (721 downloads)
DeHavilland Sea Venom FAW21/22 for FSX (works in P3D also). The first production Sea Venom FAW.20 flew in March 1953 and entered FAA service in 1954. Similar to the Venom NF.2A it featured the Ghost 103 engine, AI.10 radar and a clear-view canopy which was modified to allow it to be jettisoned underwater but no powered control surfaces. In total 52 FAW.20s were built by de Havilland. Created by Rob Richardson
Posted Apr 24, 2022 04:22 by Quasimodem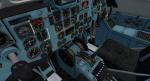 59.44Mb (1108 downloads)
Antonov AN-32 for FSX and P3D Version FSX native model by Tim Conrad. Textures include Indian AF, Fuerza Aerea Del Peru, Afganistan AF, Bangladesh AF, Jordanian Special Ops. Full package with VC, real sounds and interior.
Posted Apr 17, 2022 05:08 by Quasimodem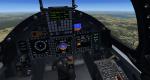 268.35Mb (587 downloads)
Aermacchi M-346 for P3D. Ex payware from Indiafoxecho/ Dino Cattaneo. A detailed rendition of one of the most advanced jet trainers in the world - with high fidelity visuals, avionics and flight model.
Posted Apr 1, 2022 10:38 by Quasimodem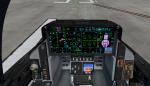 289.83Mb (3206 downloads)
The Lockheed Martin F-35 Lightning II is a family of single-seat, single-engine, all-weather stealth multirole fighters undergoing final development and testing by the United States. The fifth generation combat aircraft is designed to perform ground attack, aerial reconnaissance, and air defense missions. The F-35 has three main models: The F-35A Conventional Take-Off and Landing (CTOL) variant, the F-35B Short Take-Off and Vertical Landing (STOVL) variant, and the F-35C carrier-based Catapult Assisted Take-Off But Arrested Recovery (CATOBAR) variant. On July 31, 2015, the first squadron was declared ready for deployment after intensive testing by the United States. Ex payware from Indiafoxecho/ Dino Cattaneo.
Posted Mar 26, 2022 10:32 by Quasimodem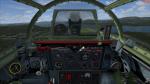 22.59Mb (295 downloads)
FSX/Acceleration Repaint of Mr. Uenoshings Japanese J8M Akimizu to a German pseudo Me-163 Komet. Requires "zue_j8m1_v1.zip" The model does not reflect the real Messerschmitt Me-163 Komet! Even the Japanese J8M Akimizu is based on the Me-163, it is not a copy! The Messerschmitt blueprints, supposed to be handled to Japan, did not come to Japan and so the Japanese created an own design. Therefore there are some differences between this 2 rare and very special rocket planes. So please ingnore the differences! Original model by Mr. Uenoshing. Repaint, 2D panel and gauge reconfiguration by Erwin Welker
Posted Mar 24, 2022 03:46 by Erwin Welker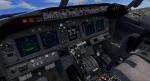 57.08Mb (445 downloads)
FSX/P3D Boeing KC767A (767-200) Italian Airforce (Aeronautica Militare) package. The Italian Air Force currently has 4 KC-767. Alejandro Rojas Lucena/FSND fantastic revised Boeing 737-800 VC model. Added HUD. This VC model includes Working wipers (right mouse click on switch) with rain effect. Switches for LCD Screens, EICAS, PFD, MFT. Autobrake switch. Opening pilots window. Cabin Lights switch. Realistic FMC. Ground Proximity Warning System (GPWS), More Realistic night VC textures. There are custom Boeing sounds included for that extra realism. Jetways also edited (Ctrl j). Exits, wheel levels and views corrected for FSX/P3d. Boeing 767 checklist included. Additional G1000 MFD and PFD screens and HGS (HUD). Added 767 sounds for more realism. Fixed viewpoints and jetways. Added wing views. See VC docs to get the best out of the VC and FMC. Textured and assembled for P3D 5.3 by Chris Evans. Should also work in FSX and earlier P3D versions.
Posted Mar 23, 2022 14:18 by chris evans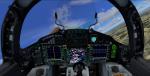 285.57Mb (2356 downloads)
Eurofighter Typhoon for FSX/P3D. Ex payware from Indiafoxecho/ Dino Cattaneo. EUROFIGHTER TYPHOON V1.10. A highly detailed rendition of the Eurofighter Typhoon, including realistic cockpit interface, working weapon systems (with Tacpack) and realistic flight dynamics. Documentation and multiple liveries models.
Posted Mar 20, 2022 08:06 by Quasimodem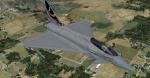 58.25Mb (218 downloads)
Eurofighter Typhoon Update 1.30 Update from version 1.1X to version 1.30 64bit PBR (ONLY FOR P3Dv4.4 AND ABOVE).
Posted Mar 20, 2022 07:36 by Quasimodem