93.88Mb (310 downloads)
FSX/P3D Marines V-22 Osprey Pack 3. The third of three textures packs for FSX-P3D V-22 Osprey by Maryadi. Includes VMM-165, VMM-166, VMM-261, VMM-263, VMM-264, VMM-265, VMM-266. By Aithamy
Posted Sep 28, 2021 04:47 by Aithamy
89.60Mb (177 downloads)
FSX/P3D Marines V-22 Osprey Pack 2. The second of three textures packs for FSX-P3D V-22 Osprey by Maryadi. Includes VMM-165, VMM-166, VMM-261, VMM-263, VMM-264, VMM-265, VMM-266. By Aithamy.
Posted Sep 27, 2021 17:34 by Aithamy
94.35Mb (241 downloads)
FSX/P3D Marines V-22 Osprey Pack 1. The first of three texture packs for FSX-P3D V-22 Osprey by Maryadi. Includes HX-21, VMM-161, VMM-163, VMM-164, VMM-165. By Aithamy.
Posted Sep 27, 2021 13:11 by Aithamy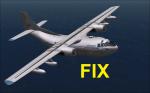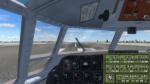 0.75Mb (310 downloads)
Quick AP fix for Fairchild C-123 Provider from Vladimir Zhyhulskiy converted by LLS. This revised .cab file will have a fix for the problem for selecting and executing NAV and APR modes of the AutoPilot/Radio panel. Copy (and overwrite) the .cab file into your C-123 panel folder. Backup folder contains the original cab file...
Posted Sep 22, 2021 15:58 by Flanker256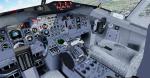 53.66Mb (506 downloads)
FSX/P3D Boeing 727-200 Guardia Nacional Mexico package. The Mexican Police Force (Guardia Nacional) currently use 2 Boeing 727-200 for their operations. Boeing made the 727-200 between the early 1960's to 1984. It has a max. range of 2700nm. Boeing 727-200 native FSX model and paintkit by TDS/ Tenkuu Developers Studio with Thomas Ruth's great Boeing 727 VC added. Includes utility for ground services, Passenger bus, cargo, stairs, refuelling truck etc (find it under - Views - Instrument panel - Util) See panel docs to get the best out of the VC. Textured and assembled for P3D v5 and should be ok in older P3D & FSX by Chris Evans
Posted Sep 17, 2021 08:48 by chris evans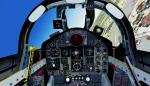 69.24Mb (716 downloads)
McDonnell Douglas F-4 Phantom II Marines Pack 2 for P3D/FSX. Liveries: 154783af, of NAVY Fight Squadron VF-41 Black Aces aboard USS F.D. Roosevelt, 1972: and 153006, of MARINE Air Reserve Squadron VMFA-351, Atlanta, Georgia circa 1976. The Virtavia McDonnell Douglas F-4 Phantom II package updated to FSX native. Textures converted to dds format. I added the textures by Steve Bryant FSX Native conversion by anon at simviation. Packaged by Danny Garnier
Posted Sep 2, 2021 12:34 by Danny Garnier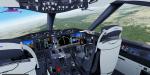 73.87Mb (494 downloads)
FSX/P3D Boeing 787-8 Fuerza Aerea Mexicana (Mexican Air Force) with FSX Native 787 VC. This Boeing 787-8 is used as the Mexican 'Air Force One' by the president and government officials. The high quality Boeing 787-9 from TDS. The VC is the Bender Erik great adaption of the Asobo MSFS 2020 Boeing 787 cockpit. Cockpit textured lighter grey. Thank you to Bender. TDS high spec. native FSX Boeing 787-8 model. See Document to get the best out of the VC. Textured, assembled and tested in P3D v5 by Chris Evans. Should also work in earlier P3D & FSX.
Posted Aug 26, 2021 12:01 by chris evans

59.63Mb (219 downloads)
This package takes the stock P3D C-130s and adds the Modular Airborne Fire Fighting System or MAFFS II system to them. This is a component based mod, meaning you will need to add files from your stock P3D C-130s to create these variants. Readmes are included for each version and what files are needed. This pack not only adds the MAFFS nozzles, but creates 4 unique versions equipped with the MAFFS II system. The HC-130H flown by the former USFS Tanker Program, The C-130H, C-130H3, and C-130J-30. These 3 are flown by the USAF. The C-130H and H3 have additional external modifications to mimic the real unit's C-130's configurations. Such as EW Pods on the rear of the fuselage of the H and H3 models. The H3 also has the updated Hamilton 8-blade NP2000 propellers I created for this pack. This pack contains all 8 MAFFS Unit's aircraft, MAFFS 1, 2, 3, 4, 5, 6, 8, and 9. It also includes USFS T-116 from the USFS Tanker Program. All of which have their own unique markings for their respective units and ships. This pack is NOT compatible with FSX or older versions of P3D, it is only compatible with V4 and newer versions of P3D. It is however, untested in V5. But should work. The pack does NOT include the entire aircraft. Only the vital texture and external model files. Repaints and MAFFS II Mod by Nicholas Mitchell.
Posted Aug 21, 2021 02:20 by Nicholas Mitchell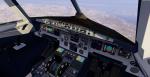 104.48Mb (500 downloads)
FSX/P3D Airbus A319-100 ACJ Luftwaffe package. Luftwaffe (German Air Force) currently have 3 Airbus A319ACJ used for VIP and Government transport. The A319 is a shorter version of the A320 family. Custom Airbus sounds. 2020 revised model. Revised original VC by Microsoft updated by Collin MacKenzie to include built in FMC and more. Textured and assembled for P3Dv5 (Should also work in other P3D and FSX) by Chris Evans
Posted Aug 19, 2021 05:54 by chris evans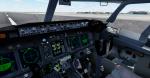 55.44Mb (729 downloads)
FSX/P3D Boeing P-8A Poseidon US NAVY 168434 package. Package includes advanced military themed 737-800 VC added. The VC is the Alejandro Rojas Lucena/FSND/Ken Wiggington upgraded Boeing 737-800 VC model. This virtual cockpit model includes working wipers (right mouse click on switch) with rain effect. Switches for LCD Screens, EICAS, PFD, MFT. Autobrake switch. Opening pilots window. Cabin Lights switch. Realistic FMC. Ground Proximity Warning System (GPWS), More Realistic night VC textures. Custom sounds included for that extra realism. VC added and aircraft.cfg edited to allow correct VC views, jetways, wheel levels and wing views. Credit goes to the high quality Boeing P8A model and paintkit with base textures from TDS. Textured and assembled for P3D v5 by Chris Evans. Should also work in earlier P3D versions as well as FSX.
Posted Aug 11, 2021 07:11 by chris evans