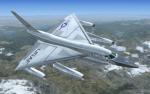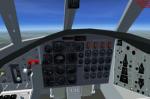 6.58Mb (8703 downloads)
B58 Hustler. Updated to work in FSX with new XML gauges added. This aircraft was the first operational nuclear bomber capable of supersonic speed, built in 1956; it won a lot of performance records and influenced heavily the cold war. The model was realized using FSDS2 and is my first model; it has many animated parts, original 2d panel and a virtual cockpit with all required gauges. Sounds (included) are derived from the original sounds by Mike Hambly. Original author was Massimo Altieri. The aircraft is quite old now so the VC is quite basic compared with today. But it is free!! Updated by Danny Garnier
Posted Aug 9, 2011 12:35 by GARNIER D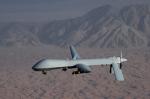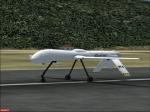 14.73Mb (17349 downloads)
General Atomics RQ-1A Predator UAV (unmanned aerial vehicle) (UCAV/drone)(MQ-9 Reaper) for FSX. This aircraft has been reworked from fs2002 originally made by Tim Piglet Conrad. I reworked panel and did 2 repaints. Unmanned Aerial Vehicle (UAV) of the Bosnian and current Enduring Freedom operations. The RQ-1 can collect and transmit data without endangering aircrew lives. Powered by a 101 HP Rotax 914 4-cylinder engine, the Predator can carry a 450lb. payload. Such payload can consist of radar, IR sensors, and electro-optical cameras to overcome night and bad weather. The Ground Controller Station can be mounted in the back of a truck or trailer.
Posted Aug 8, 2011 15:58 by Robert Wahrenbrock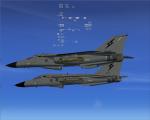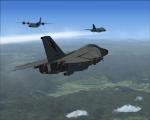 13.08Mb (4403 downloads)
FSX F-111 AI aircraft for Australia.Boosts F-111 activity level. This AI package adds 11 extra F-111s to the Australian skies.Specifically 8 AI aircraft at RAAF Amberley airbase (YAMB) and 3 at RAAF East SAle (YMES). AMberley now comes to life,these F-111 AI function with, and complement the OZx ADF AI for FSX.Some AI travel about the Eastern seaboard of Australia. 4-1SQN, 4-6SQN,3-ARDU.Includes AI timetable. By Karol Chlebowski
Posted Aug 6, 2011 08:02 by Karol Chlebowski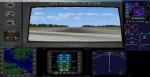 2.64Mb (2967 downloads)
A update to the Rq-4 panel. Changed a few guage made it better overall enojy.
Posted Aug 3, 2011 19:36 by Robert Wahrenbrock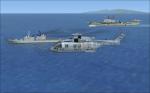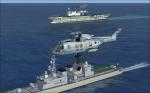 8.59Mb (3685 downloads)
A logical follow on to the Majestic CVL, the incomplete HMS Audacious was purchased by the RCN and completed to Ark Royal's standard. A repaint for the Flying Stations FSX HMS Ark Royal as HMCS True North, 2 repaints for Hama's FSX Coast Guard ship and DDG Hamagiri as a hypothetical 'River' class DDG and a Patrol-Training Frigate of the 'Town' class, a simple repaint of the Default Acceleration EH-101 in RCN utility marks, and a simple repaint for the simple AI NH-90 by JP Baril as a plane guard helio A home afloat for FSX Royal Canadian Navy operations. For use with FSX Acceleration and the AICarriers utillities
Posted Aug 1, 2011 09:34 by AI Retro Carrier Group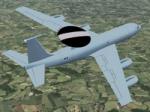 0.08Mb (2634 downloads)
Additionnal views ( defined by camera definitions in the aircraft.cfg file ) for the beautiful Boeing E-3D Sentry AWACS by Premier Aircraft Design. 10 cameras pointing at the aircraft and 5 additional cameras inside. See Read me.txt file for very easy installation procedures. Also included is a text file that contains the new camera definitions. Enjoy !
Posted Jul 30, 2011 15:49 by Marc Renaud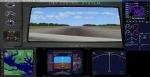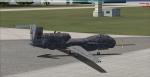 11.25Mb (10516 downloads)
RQ-4 Drone UAV/UACV Remake. Redid cockpit and added 2 textures, added a few sound files. Use the VC for take photographs. The Northrop Grumman (formerly Ryan Aeronautical) RQ-4 Global Hawk (known as Tier II+ during development) is an unmanned aerial vehicle (UAV) used by the United States Air Force and Navy as a surveillance aircraft. Enjoy.
Posted Jul 29, 2011 13:02 by Robert Wahrenbrock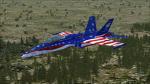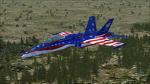 4.79Mb (455 downloads)
This is a replacement for the left and right wing pilots because of the unavailability of the pilots
Posted Jul 27, 2011 19:34 by FSX Force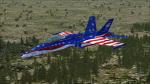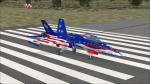 39.44Mb (2738 downloads)
This is the Custom F/A-18C Horne made and repainted by Ryan "Venom "Calhoun for the 2011 FSX Force Demonstration Team, enjoy the aircraft and visit www.fsxforce.com for show times and more info about the team
Posted Jul 25, 2011 21:52 by FSX Force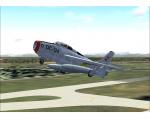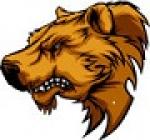 7.02Mb (865 downloads)
FSX/FS2004 textures only for the F-84F Thunderstreak of German Air Force, 1. Wing of Fighter Bomber Squadron 33 (JaboG33), at Air Base Buchel. (near Cochem / Mosel) at approx. 1956-1958, in a blank metal design. Code: DC+124, with a bat on an flashlightning on the front of the fuselage as squadron insigna. Aircraft: US-Serial No. (c/n) 52-6706. At unknown date sold to RHAF (Greece). Repaint of F-84F Thundersteak from Alpha Sim Freeware and earlier Payware.
Posted Jul 25, 2011 16:44 by Hans-Juergen Kasper