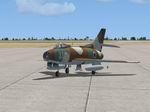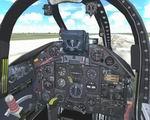 47.31Mb (9728 downloads)
FSX Acceleration Mystere IVA. The MD454 Mystere IVA was a fighter developed and produced from 1953 by the French company Avions Marcel Dassault (AMD). It was an evolution of the Ouragan and MystereII with however major aerodynamic changes to improve transonic performance. It was the first French supersonic fighter even if the passage of sound barrier could be obtained only through a slight dive. It was used by the French Air Force as well as India and Israel. By Andre Chancel and the Restauravia team.
Posted Jul 20, 2010 19:30 by Andre Chancel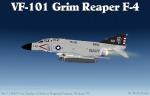 12.79Mb (6059 downloads)
This is a Repaint of Kazunori Ito's F-4 Phantom II For Flight Simulator X. This is The VF-101 Grim Reaper F-4 Phantom II . The original Grim Reapers were activated on June 3, 1942 as VF-10 at NAS San Diego flying the F4F Wildcat F4F Wildcat. The first commanding officer was James H Flatley Jr. This F4 Phantom II BU # 148400 is on display at Hickory NC Regional Airport. This Phantom II has new afterburner Effects and a new 2d panel. (No VC), Textures and Updates by Mark Rooks of RDG Aircraft. Grim Reaper PKG includes History and Pictures VF-10 and VF-101 .
Posted Jul 17, 2010 20:34 by Mark Rooks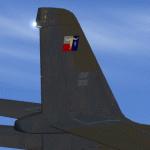 3.70Mb (454 downloads)
This aircraft was delivered to the 96th Bombardment Wing at Dyess AFB, Texas on March 18, 1987. It was given the name "French Connection" and wore no nose art. The aircraft was sent to the Paris Air Show in June 1987. In 1991 it was transferred to Ellsworth AFB where it was renamed "Maverick" with nose art added. This texture set requires the ex-payware Virtavia B-1B Lancer for FSX.
Posted Jul 17, 2010 04:40 by Frank Safranek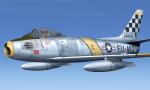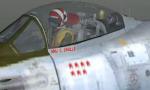 8.44Mb (2346 downloads)
Textures only for Kirk Olsson's F-86 Sabre. Requires Gmax F-86 Sabre Package. This is painted to resemble the F-86 flown in the 1958 movie "The Hunters" which starred Robert Mitchum. The aircraft was flown by the main character in the movie, Major Cleve "the Iceman" Saville. Repainted by R.E. Wyman.
Posted Jul 16, 2010 01:46 by R.E. Wyman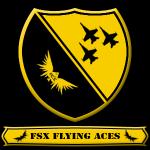 0.00Mb (1374 downloads)
This is the FSXFA smoke that was left out of previous package. Apologies. Keith Young
Posted Jul 15, 2010 05:09 by Nathan Noble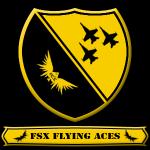 47.06Mb (7424 downloads)
FSXFA aircraft package all of our fixed wing aircraft are in this package our Apache is in FSX helicopters on simviation. The C17 is only a texture you need to download UKMIL C17 from simviation and its patch. Designers: Keith Young Justin Hutchison any problems or questions: www.fsxflyingaces.spruz.com
Posted Jul 14, 2010 08:27 by Nathan Noble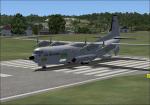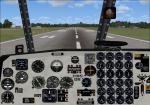 14.10Mb (12066 downloads)
I updated Mike Stone's C-133B I included all the textures I could find, updated the 2d panel from Tim Conrad's C-133B, and added engine exhaust smoke effects. NO VC.
Posted Jul 12, 2010 12:36 by Michael E. Roberts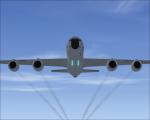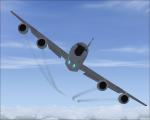 0.42Mb (3531 downloads)
FSX engine smoke effect for the Premier Aircraft Design freeware FSX Boeing KC-135R Stratotanker (below), which you must have previously installed in FSX. By Tom Tiedman
Posted Jul 8, 2010 02:43 by Tom Tiedman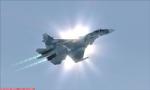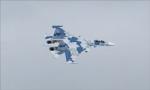 40.90Mb (24956 downloads)
This is a major update to Yosuke Ube's SU-35. Updates include: Texture pack from UKMIL's Flankers, aircraft.cfg and .air file update, Description and thumbnails. I had a hard time trying to find and get an SU-33/35/37 to work in FSX, so I was able to find a way to get this one working. Used with permission, and special thanks to Yosuke Ube, Yahia al Wajid, Bob Chicilo, John V. Kampen and Mike Durao of UKMIL. 2d panel but no VC.
Posted Jul 6, 2010 22:41 by Nathaniel A. Rose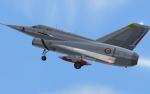 9.51Mb (6160 downloads)
FS2004 / FSX (SP2 acceleration compatible) Nord Aviation 1500 Griffon 2, complete package, fully reworked with an historical VC and photoreal textures, by Patrice Grange. The Nord 1500 Griffon was the prototype of a dual turbojet-ramjet powered fighter designed and built by French aircraft manufacturer Nord Aviation (SNCAN) during the fifties. The prototype first flew on 20 September 1955 (Griffon 1) and this one, the second aircraft (Griffon 2) flew on 23 January 1957. The Griffon reached the speed of Mach 2.19 (2300 km/h) in 1958. However, technical difficulties in developing an operationally reliable ramjet led to the cancellation in 1959 of the Griffon program to the benefit of Dassault Aviation's Mirage III ... The model has full moving parts (control surfaces, gears, engine inlet and compressor, spoilers, canopy, dragchute, weapons, ladder, ...) + a custom panel compatible with FS2004 and FSX + a VC + reworked textures with photoreal elements taken from the real plane. By Patrice Grange, July 2010.
Posted Jul 2, 2010 18:01 by Patrice Grange