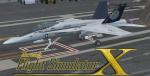 9.22Mb (6004 downloads)
For FSX Acceleration Pack 5 Repaints of the F-18A VFA-37 Ragin Bulls CAG,VFA-83 Rampagers CAG (JFK),VFA-97 Warhawks CAG,VFA-131 Wildcats CAG and VFA-137 Kestrels Textures only intended as freeware. by Tom Krekeler
Posted Sep 4, 2008 18:34 by Tom Krekeler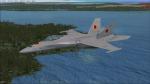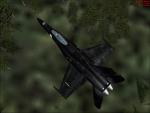 2.59Mb (2563 downloads)
Textures only for the FSX Acceleration F18, in Ace Combat 0 Galm Team livery and Black Ops livery.
Posted Sep 3, 2008 14:44 by Rick Verhoog AKA Boeman1995
7.85Mb (24257 downloads)
Updated & modified from Fs9 freeware version using stock FSX gauges, freeware gauges, and COP3 Carrier Pack gauges by Rob Barendregt, Doug Dawson, and Nick Needham. Working VC, throttle controlled A/B, Sonic boom,tail hook and launch bar. Also includes 2 repaints and paint kit by:Pierre lheureux. FSX update by Shane Griffith.
Posted Sep 2, 2008 10:26 by Shane Griffith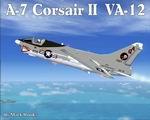 10.84Mb (7627 downloads)
This is a Repaint of Kazunori Ito's A-7 Corsair II Modified For Flight Simulator X. This Aircraft is painted in United States Navy VA-12 Attack Squadron colors . includes a new panel working tailhook , folding wings and a afterburner effect. Textures and Updates by Mark Rooks of RSDG Aircraft.. This Package Includes Pictures and VA-12 squadron history..
Posted Aug 30, 2008 03:56 by Mark Rooks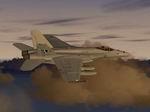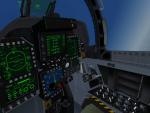 2.67Mb (6591 downloads)
FA-18 Super Hornet VFA-122 Flying Eagles Textures only. Requires the original Team KBT FA-18
Posted Aug 29, 2008 11:17 by logan stone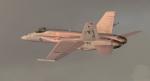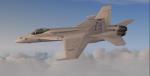 5.80Mb (4767 downloads)
four Repaints of the FSX Accelerattion FA-18Hornet 2x VFA-14 Tophatters 2x VFA-122 Flying Eagles I'd take the white livery of the FA-18 for the Repaints
Posted Aug 29, 2008 07:01 by Jan M.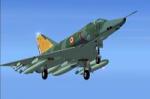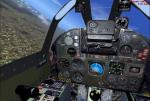 12.46Mb (18797 downloads)
FS2004 / FSX Dassault Mirage III R with virtual cockpit, full package with 3 liveries, by Patrice Grange. The Mirage III is the emblematic French Fighter of the sixties. This new package contains 3 different Mirage III R (reco version): French Air Force, Swiss Air Force and Silver Prototype. This package is complete and stand-alone. The models have full moving parts and animations (control surfaces, gears, spoilers, canopy, pilot ejection, dragchute, rocket cover, pilot ladder, guns, ...) + a complete virtual cockpit + a custom 2D panel. Fully compatible with both FS2004 and FSX (SP2). Designed by Patrice Grange.
Posted Aug 27, 2008 16:32 by Patrice Grange
0.57Mb (2847 downloads)
This is textures only. Its a repaint of the Iris ex-payware F-22 Package.
Posted Aug 16, 2008 19:37 by Costa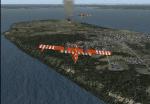 3.42Mb (3144 downloads)
Arizona Air National Guard (ANG) Viper Tail flashes. This package contains "tail textures only" to represent the 162nd Fighter Wing, 152nd Fighter Squadron (FS) F-16C/D vipers. This squadron may fly out of Tuscon International Airport. The C version includes the ANG AFRC (Air Force Reserve Command) Training Falcon. The excellent "C" model viper by Kirk Olsson usviper.zip may be obtained here. The excellent "D" model viper by Kirk Olsson viper2us.zip may be obtained here. File size is 3.41 MB.
Posted Aug 16, 2008 18:00 by Dana Eng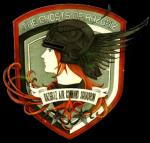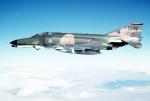 6.54Mb (13175 downloads)
The F-4 Phantom that you can download here is a white base aircraft. For those who like Ace Combat 5, this is especially for you. Wing tips have the Aces of Razgriz Emblem. Model by Kazunori Ito. Special regards to Mark "Fire Ball" Rooks. Repaint by Jeff Natividad. No VC.
Posted Aug 15, 2008 20:49 by Jeff Natividad