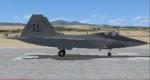 0.32Mb (2559 downloads)
FSX/FS2004 F-22 Tyndall AFB Tail Flash. This file contains "tail textures only" to represent the F-22 Raptor jet from Tyndall AFB (one Raptor jet from Langley AFB included). The 27th Fighter Squadron (FS), Fighting Eagles, 94th FS, Hand-in-the-ring Gang, and the 149th Virginia ANG, the Rebel Riders, fly the F-22s at Langley. The 45th FS, the American Hornets and the 95th FS, Boneheads, fly the F-22 at Tyndall AFB, Ohio. These are repaints of DSB or Iris excellent F-22 Raptor. DL Tarboxer's F22thuv2.zip contains an excellent representative panel required for this jet and may be obtained here: File size is 324 KB
Posted Jul 25, 2009 17:31 by Dana Eng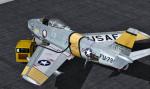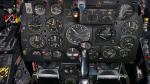 55.51Mb (41462 downloads)
FSX North American F-86E Sabre by SectionF8 and updated by others - see credit - to work for FSX. Official update will come from the author later. Package assembled by Wesam Baker.
Posted Jul 23, 2009 19:46 by wesam baker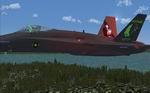 0.54Mb (1623 downloads)
Updated Night Ops Textures for the FSX Acceleration F18.
Posted Jul 19, 2009 17:35 by Jason Aldrich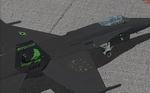 1.75Mb (2908 downloads)
Fictional night ops texture from Hotzoner for the FSX Acceleration F18
Posted Jul 16, 2009 14:51 by Jason Aldrich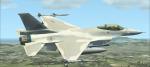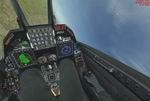 50.81Mb (18833 downloads)
This is a complete aircraft package, reskinned and repackaged from Kirk Olssen's F-16 VIPERDEN with 2d and VC panel FSX updates by Danny Garnier. This is the South Korean Air Force (ROKAF) KF-16. Re-skinned and repackaged by Neal Newbill
Posted Jul 8, 2009 22:25 by Neal Newbill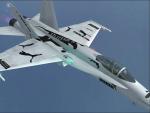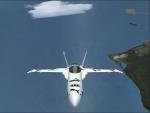 2.43Mb (2213 downloads)
Ever wondered what a Puma F/A-18 would look like? Well here it is!!! This re-paint (TEXTURES ONLY) of Flight Simulator X Acceleration's default F/A-18 aircraft has the same pannel and gauges of the default aircraft and the sleek, "look-good" style of Puma's shoes this is a MUST GET aircraft... With the classic Puma to their website address this plane is one of a kind! ...Refuel when empty...
Posted Jul 8, 2009 21:16 by ScoutDog12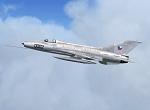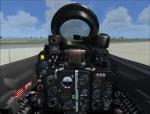 29.59Mb (37559 downloads)
Model of MiG-21 F-13 airplane for FS2004/FSX, created by Gmax. Licence production of this type in Czechoslovakia started in 1963 at Aero Vodochody. During nine years there was created 195 planes at all. For its simplicity and low cost operating this plane was almost 30 years important unit of Czechoslovakian anti-aircraft home defence. Archive include 2 versions of model, full clickable VC with custom gauges, sounds by Jan Moravec and paper model by Antonin "tonde" Janecka. Author: Ivan Jurcaga
See startup procedure
here
Posted Jul 2, 2009 07:05 by Ivan Jurcaga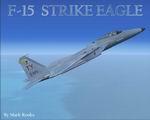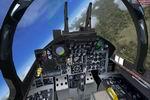 17.21Mb (9649 downloads)
This is the Coral F-15 painted in the Air Superiority Blue Paint Scheme of the 325th Fighter Wing Based at Tyndall AFB Fl. The performance and Flight Dynamics has been modified to match the lethal speed of the F-15 Strike Eagle at more than 1500 knots. Modifications and textures by Mark Rooks of RDG Aircraft. The Aircraft has the original 2D and 3D panel updated by Danny Garnier. Includes Pictures and History of the F-15 of 325th Fighter Wing
Posted Jul 1, 2009 11:18 by Mark Rooks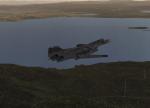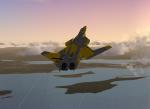 2.84Mb (2969 downloads)
Three repaints of the X-02 Wyvern done by Ricardo Batalha and Mike Durao. The textures include: Belkan 226th TFS "Grabacr" Squadron, Aquila "Yellow" Squadron, and the USAF's Tactical Air Command (TAC). Done in FS Repaint. By Will Keefer
Posted Jun 23, 2009 21:49 by Will Keefer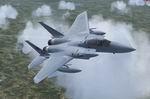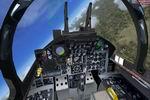 22.84Mb (43056 downloads)
F-15J Package JASDF and USAF. Gmax model with virtual cockpit, 2D panel and effects. By Kimitaka Nishida, Atsushi Terui / Coral-FLT. Updated to use in FSX by Danny Garnier. Panel mods to include FSX compatible gauges. Now fully working package includes multiple livery and full working 2d panel and VC 3d panel. The McDonnell Douglas (now Boeing) F-15 Eagle is a twin-engine, all-weather tactical fighter designed to gain and maintain air superiority in aerial combat. Developed for the United States Air Force, it first flew in July 1972, and is one of the most recognized modern fighters. The F-15 is expected to remain in service until 2025.[3] Despite originally being envisaged as a pure air superiority aircraft, the design proved flexible enough that an all-weather strike derivative, the F-15E Strike Eagle, was later developed, and entered service in 1989.
Posted Jun 23, 2009 09:54 by GARNIER D