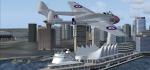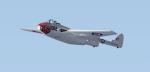 1.39Mb (1353 downloads)
FSX Repaint of Vampire F3 of Langley Museum Enclosed is a repaint to attempt to reflect DH-100 Vampire currently in Canadian Museum of Flight, Langley, BC collection. Sadly I wasn't able to get the labels right, but photoshopped from several photos nose paint + tail boom letters. Requires DeHavilland Vampire F3 by Simone Pratticò and updated by Bob Chicilo. By Josef.
Posted Oct 17, 2009 13:33 by Josef of FSXTipline.blogspot.c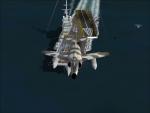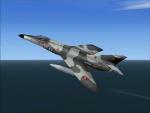 4.17Mb (3521 downloads)
Textures only for the Super Etendard by Romain Lucas and updated by Danny Garnier (above). Super Etendard French Navy Squadron 11-F, the oldest squadron in the Nav. By Kergariou Geoffrey
Posted Oct 14, 2009 17:09 by de kergariou geoffrey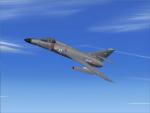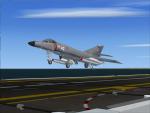 3.52Mb (2314 downloads)
Super Etendard textures only representing French Air Force 1979 1990. Requires the the Super Etendard by Romain Lucas.By Kergariou Geoffrey
Posted Oct 12, 2009 18:53 by de kergariou geoffrey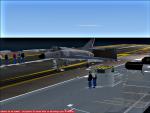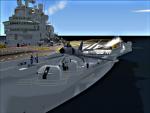 1.35Mb (7624 downloads)
Super Etendard Catapult Update for FSX Acceleration - to allow the catapult on the Carrier. By Kergariou Geoffrey
Posted Oct 12, 2009 09:27 by de kergariou geoffrey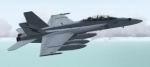 0.03Mb (6848 downloads)
FS2004/FSX RAAF F/A-18F SuperHornet Effects. Afterburner and Vetrail effects for the Royal Australian Air Force F/A-18F SuperHornet for FS9 and FSX By Barry Magann.
Posted Oct 11, 2009 09:07 by admin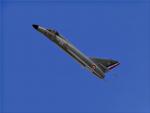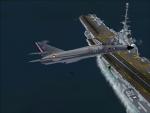 1.82Mb (1875 downloads)
Prototype 01 textures only for the Super Etendard of Romain Lucas, updated for FSX.
Posted Oct 11, 2009 05:37 by de kergariou geoffrey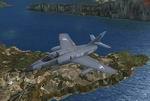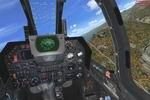 16.56Mb (22748 downloads)
Dassault Super Etendard Inclusive Package. The Dassault-Breguet Super Etendard (French for "battle standard") is a French carrier-borne strike fighter aircraft designed for service with the French Navy. This model of the Super Etendard was created with GMax for FS2002 with panel updates so now this beautiful design works in FSX. As it was created with GMax, all displays, glass, etc, are OK. The VC has some areas that are uneditable but all editable areas have been updated with FSX compatible gauges. 2d panel also fully updated. Original Credits: Romain Lucas, Eric Marciano, Frank Safranek Great thank you to the original designers and painters. Updated for FSX by Danny Garnier.
Posted Oct 10, 2009 11:07 by GARNIER D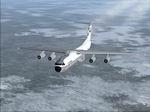 (9843 downloads)
Lockheed C-141 Starlifter. Updated Mike Stone C141. No VC. Uses the default 747 panel. This aircraft can be flown by almost anyone, but experienced simmers will realize that the climb rate on take-off should not exceed 1,000 f/m at 150 KIAS or less. If autopilot take-off is used, climb rate will be 2,000 f/m, and will drag the tail. Set your take-off climb rate to 1,000 f/m, then increase to 2,000 f/m at about 2,000 ft AGL. Otherwise, all ILS controls work, and long distance cruise should be at FL400W or FL410E at mach .74 - .80. All flight dynamics have been reworked based on real-world data. Please let me know if anything does not work right in the dynamics. Do not report to me problems that are not flight dynamic related! Douglas E. Trapp FS Flight Dynamics Engineer
Posted Oct 9, 2009 04:52 by Douglas E. Trapp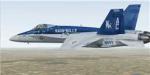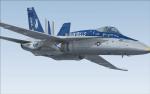 3.93Mb (2598 downloads)
A repaint of VFA-37 Ragin' Bulls F/A-18C Hornet textures only for the Acceleration default F-18.
Posted Oct 7, 2009 12:54 by Ray Gagnon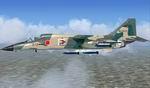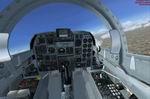 32.69Mb (38664 downloads)
FSX Mitsubishi F-1 Package Inclusive. This is a revised edition. Mitsubishi F-1 Supporting fighter Package. This model includes updates and fixes. The Mitsubishi F1 Supporting fighter, which is similar in configuration to the Jaguar, is the combat version of the T-2 trainer. The model of four variations of Bomb(Mk82), DropsTank, Missile(ASM-1 and ASM-2), and Normal and the model for AI are a set. Gauge control was attained in the photoreal virtual cockpit. It is full automatic, and it ejects and a drag shoot is stored. Model design by Daisuke Yamamoto Peinted by Hiroaki kubota (KBT) Effect xml gauge is made by Toshikazu Shimizu. Adapted to work OK in FSX by Danny Garnier. Panel made useable without errors with FSX compatible gauges.
Posted Oct 7, 2009 09:43 by GARNIER D