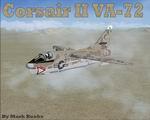 10.41Mb (4575 downloads)
This is a Repaint of Kazunori Ito's A-7 Corsair Modified for Flight Simulator X This Paint Scheme is a Desert Storm Camo from Attack Squadron VA-72. The "Blue Hawks" was the last Active A-7 Corsair II Squadron .Package includes new effects and a New 2d panel . No VC. Textures and Updates by Mark Rooks of RSDG Aircraft. Package Includes Pictures and Squadron History
Posted Sep 6, 2008 14:18 by Mark Rooks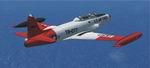 0.50Mb (2880 downloads)
This is an update for FS X Acceleration of the T-33A by Kazunori Ito. I have given it a working panel, and updated the flight dynamics. You need the original aircraft for this to work. Bob Chicilo.
Posted Sep 6, 2008 03:21 by Bob Chicilo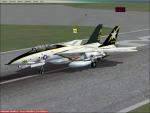 9.10Mb (32648 downloads)
Textures for Dino Cattaneo's ís Gmax F-14 Model reworked by Jeff Dubbing. This repaint is based on two VF-33 Starfighters aircraft. AC#200, 'Nuts' as it was known, plus AC #201.
Posted Sep 5, 2008 20:14 by Earl Triplett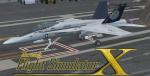 9.22Mb (6094 downloads)
For FSX Acceleration Pack 5 Repaints of the F-18A VFA-37 Ragin Bulls CAG,VFA-83 Rampagers CAG (JFK),VFA-97 Warhawks CAG,VFA-131 Wildcats CAG and VFA-137 Kestrels Textures only intended as freeware. by Tom Krekeler
Posted Sep 4, 2008 18:34 by Tom Krekeler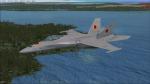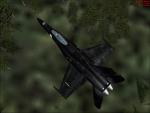 2.59Mb (2570 downloads)
Textures only for the FSX Acceleration F18, in Ace Combat 0 Galm Team livery and Black Ops livery.
Posted Sep 3, 2008 14:44 by Rick Verhoog AKA Boeman1995
7.85Mb (24728 downloads)
Updated & modified from Fs9 freeware version using stock FSX gauges, freeware gauges, and COP3 Carrier Pack gauges by Rob Barendregt, Doug Dawson, and Nick Needham. Working VC, throttle controlled A/B, Sonic boom,tail hook and launch bar. Also includes 2 repaints and paint kit by:Pierre lheureux. FSX update by Shane Griffith.
Posted Sep 2, 2008 10:26 by Shane Griffith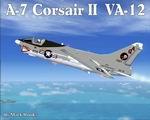 10.84Mb (7730 downloads)
This is a Repaint of Kazunori Ito's A-7 Corsair II Modified For Flight Simulator X. This Aircraft is painted in United States Navy VA-12 Attack Squadron colors . includes a new panel working tailhook , folding wings and a afterburner effect. Textures and Updates by Mark Rooks of RSDG Aircraft.. This Package Includes Pictures and VA-12 squadron history..
Posted Aug 30, 2008 03:56 by Mark Rooks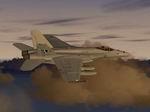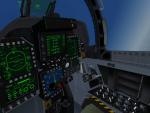 2.67Mb (6643 downloads)
FA-18 Super Hornet VFA-122 Flying Eagles Textures only. Requires the original Team KBT FA-18
Posted Aug 29, 2008 11:17 by logan stone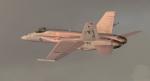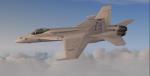 5.80Mb (4811 downloads)
four Repaints of the FSX Accelerattion FA-18Hornet 2x VFA-14 Tophatters 2x VFA-122 Flying Eagles I'd take the white livery of the FA-18 for the Repaints
Posted Aug 29, 2008 07:01 by Jan M.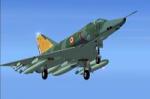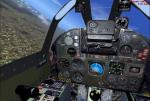 12.46Mb (19126 downloads)
FS2004 / FSX Dassault Mirage III R with virtual cockpit, full package with 3 liveries, by Patrice Grange. The Mirage III is the emblematic French Fighter of the sixties. This new package contains 3 different Mirage III R (reco version): French Air Force, Swiss Air Force and Silver Prototype. This package is complete and stand-alone. The models have full moving parts and animations (control surfaces, gears, spoilers, canopy, pilot ejection, dragchute, rocket cover, pilot ladder, guns, ...) + a complete virtual cockpit + a custom 2D panel. Fully compatible with both FS2004 and FSX (SP2). Designed by Patrice Grange.
Posted Aug 27, 2008 16:32 by Patrice Grange