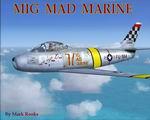 15.73Mb (4186 downloads)
This is a Repaint Kirk Olsson's F-86 Sabre Jet Updated for FSX and Painted in Korean War Era ( 1954 ) United States Air Force 51st Fighter Interceptor Wing " The Checkertails " This Aircraft is Maj. John Glenn's F-86 Sabre, "MiG Mad Marine" based in Suwon, South Korea during the Korean War. He actually named his aircraft Lyn Annie Dave for his wife and two kids. However, the flight crew surprised him with a new paint job, a big red M with letters trailing off it, to read "MiG Mad Marine." Major Glenn flew with the 51st Fighter Interceptor Wing as a U.S. Marine Corps exchange pilot, and was responsible for shooting down three MiGs. Textures and updates by Mark Rooks of RSDG Aircraft. No VC. This Package includes pictures and squadron history
Posted Dec 11, 2008 06:47 by Mark Rooks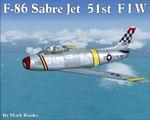 18.69Mb (3752 downloads)
This is a Repaint Kirk Olsson's F-86 Sabre Jet Updated for FSX and Painted in Korean War Era ( 1954 ) United States Air Force 51st Fighter Interceptor Wing " The Checkertails " Col. Benjamin O. Davis Jr., commander. The 51st was based at Suwon Air Base,South Korea. Col. Davis, a Tuskegee Airman, was one of the first African-American wing commanders. Textures and updates by Mark Rooks of RSDG Aircraft. No VC. This Package includes pictures and squadron history
Posted Dec 11, 2008 06:47 by Mark Rooks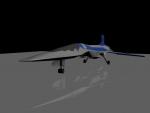 0.56Mb (4909 downloads)
The Neucom R-101 Delphinus fictional aircraft for FSX/FS2004. The flight dynamics are the same as the model's. Made by Ricardo Batalha with gmax.
Posted Dec 10, 2008 13:54 by Ricardo Batalha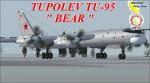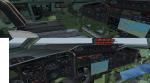 23.55Mb (34391 downloads)
Tu-95MS "Bear" FSX/ACCELERATION/XP TESTED Full VC / All Custom Gauges Updated With Online Radar & Much More With Working Nucular Bomb ( Press I ) All Updates By the Nor-Cal Prop Club Origianal Model by V.Zhyhulskiy
Posted Dec 8, 2008 02:43 by Ted . T

8.35Mb (2144 downloads)
This is a Repaint of Jens B. Kristensen's F-84 Thunderjet Modified for FSX and painted in Blank Military gray a perfect starting point for any F-84 Project created in Easy to use BitMap ( BMP ) Textures with a easy to use tutorial Textures and updates by Mark Rooks of RSDG Aircraft.
Posted Dec 7, 2008 03:28 by Mark Rooks
0.33Mb (3333 downloads)
This is an update for FSX acceleration of the F-100F Super Sabre by Kazunori Ito. I have updated the flight dynamics and given it a panel. No virtual cockpit. You need the original aircraft for this update to work. Bob Chicilo.
Posted Dec 6, 2008 11:54 by Bob Chicilo

3.46Mb (1907 downloads)
Fightin' Lobos Vipers. This package contains "tail textures only" to represent the 114th Fighter Wing (FW), 175th Fighter Squadron (FS), F-16D viper and F-16C viper of the South Dakota Air National Guard (ANG). The Fightin' Lobos jets include the blue tails, which were common up until 2003, and may be flown out of Joe Foss Field or any airport. The excellent "C" model viper by Kirk Olsson usviper.zip may be obtained here(see link) The excellent "D" model viper by Kirk Olsson viper2us.zip may be obtained here (see link). File size is 3.45 MB.
Posted Dec 6, 2008 11:13 by Dana Eng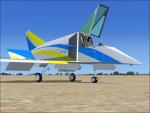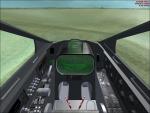 3.48Mb (5799 downloads)
SF7-B is a light multi-role fighter with extreme manouverability. 2 models with VC are included in this package as also 2 textures and costum afterburner effects. Made to fly in FSX but the model works in FS2004 but the afterburner will be off it's place. Made with gmax by Ricardo Batalha.
Posted Dec 5, 2008 13:02 by Ricardo Batalha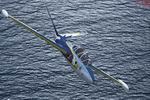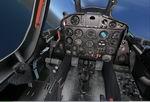 61.09Mb (20826 downloads)
Fouga Magister French Air Force Team Fouga Meeting Red/Blue/White. The Fouga Magister (company designation CM.170) was a 1950s French two-seat jet trainer. The related CM.175 Zephyr was a carrier-capable version for the French Navy. Although it is often lauded as the first purpose built two-seat turbojet-powered trainer aircraft, similar claims are made for the Fokker S.14 Machtrainer whose first flight, production, and service entry were all about year earlier. Model includes virtual cockpit. Original model created by Jean-Pierre Langer
Posted Dec 5, 2008 07:51 by sky angel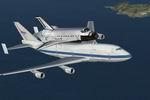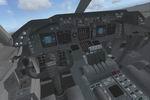 15.73Mb (34745 downloads)
Boeing 747 Shuttle Carrier SCA. This is one of the two 747 that the NASA uses to ferry the Space Shuttle. Note the operating restrictions on speed and altitude." Includes virtual cockpit.
Posted Dec 5, 2008 06:47 by sky angel