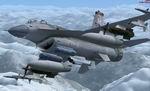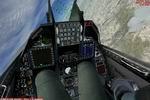 24.16Mb (45404 downloads)
FSX F-16C Viper Package Inclusive of panel and gauges. This should work out of the box. I have added FSX compatible gauges to the VC and 2d panel. Due to the way this aircraft was designed VC is limited in how many gauges can be added but I added all I could. Some areas of the VC are not editable. Fully edited 2d panel. Gauges and BMP's included. Thank you to Kirk Olsson for this beautiful original fs2004 aircraft. Panel BMP by Eric Marciano. Gauges by many. Updated by Danny Garnier
Posted Feb 27, 2009 06:05 by GARNIER D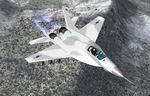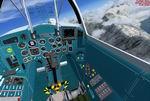 9.41Mb (19604 downloads)
This MiG-29 is a gift from the MCSN General MC Sics to 49th Stalingrad Leader Russian Mandalore. The aircraft performance is significantly lower than the MCSN MiG29 due to a swapping of the engines. The 49th Stalingrad MiG-29 now boasts two stock Tumanskii R-33D afterburning turbofan engines and stock avionics. Repaint of General Gouletawitz's Stalingrad 49th Mig-29 with permission. Whole aircraft. Superjet has a top speed of 3000 knots at low altitude and mach 4.7 at optimum altitude of 30000 - 40000 ft and has a ceiling of 250000 feet (though it is not advised to go that high) and has an uncalculated range.
Posted Feb 27, 2009 05:28 by Uploader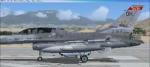 1.29Mb (1812 downloads)
Tulsa Vipers. This package contains "tail textures only" to represent the 138th Fighter Wing (FW), 125th Fighter Squadron (FS), F-16D viper of the Tulsa Air National Guard (ANG). This is one of the 2 "D" model vipers in the unit and may appear in High or Low Visibility paint scheme flying out of Tulsa International Air Port (IAP) or any airport. The excellent "D" model viper by Kirk Olsson viper2us.zip may be obtained here:
Posted Feb 25, 2009 20:57 by Dana Eng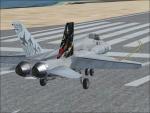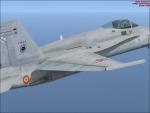 7.82Mb (5070 downloads)
Two Repaints for the default F/A-18 Acceleration in the ALA 12 colors, 12-12 and 12-50 special scheme. By Luis Lopez
Posted Feb 24, 2009 19:40 by Luis Lopez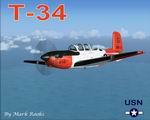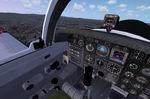 20.61Mb (14790 downloads)
This is Alpha Sim's Free-ware release of their T-34 Mentor Turbo updated for FSX. The T-34 Mentor began as a private venture designed by Walter Beech shortly after WW II. Beech felt that there was a market for a military trainer based on the Model 35 Bonanza which had been flying for about a year. Beech used the Bonanza as a starting point and began work on the design of the Model 45. The first two prototypes were powered by 205 hp Continental engines while the third had a more powerful 225 horsepower engine. The prototype made its first flight Dec. 2, 1948. This aircraft has a updated 2D and 3D Panel, Flight Dynamics and Textures By Mark Rooks of RDG Aircraft.
Posted Feb 23, 2009 04:11 by Mark Rooks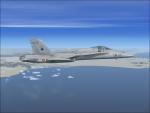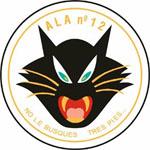 2.76Mb (3130 downloads)
FSX Acceleration F/A-18 Spanish Air Force ALA 12, Torrejon Air Base near Madrid. Textures only for the default Acceleration F/A -18 By Luis Lopez.
Posted Feb 21, 2009 15:55 by Luis Lopez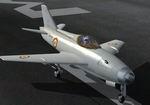 3.29Mb (3496 downloads)
The Aerfer Ariete (Italian for Ram) was a prototype fighter aircraft built in Italy in 1958. It was a refined derivative of the Aerfer Sagittario 2, and was an attempt to bring that aircraft up to a standard where it could be mass-produced as a viable combat aircraft. The Ariete prototype (MM 568) flew for the first time on 27 March 1958, but the entire project was later abandoned. This model reproduces the aircraft displayed at the Vigna di Valle Aeronautical Museum (near Rome).Capt. Includes a 2nd panel and simplified VC. Capt. G.Quai
Posted Feb 20, 2009 12:00 by I. D'Attomo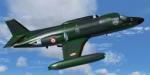 14.19Mb (3724 downloads)
NEEDS FSX_PD808RM.ZIP TO WORK. WORKS UNDER DX-9 MODE ONLY! THIS PACKAGE DOES NOT INCLUDE THE NEEDED PANEL, GAUGES AND SOUNDS. This is a complete simulation of the Piaggio PD-808. It includes advanced engine management, realistic systems, and some failure modeling. The model features a complete 3-D virtual cockpit,and a 2-D panel. The external model features all typical animations plus a load of custom ones. Also incluides all custom special effects, including different selectable floodlights for the virtual cockpit (by simply flicking ON the proper light switch on the cockpit itself). Plus with a fly-on-the-numbers flight dynamics file. Includes full documentation. THIS IS THE FS-X RELEASE. IT WILL NOT WORK PROPERLY WITH FS-2004. THERE IS ALSO A FS-2004 RELEASE THAT WILL NOT WORK PROPERLY WITH FS-X. THis is the "GE" variant of the aircraft and requires the base package "FSX_PD808RM.zip" to work. Mario Noriega
Posted Feb 15, 2009 04:37 by Mario Noriega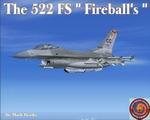 55.40Mb (16080 downloads)
This is Kirk Olsson's F-16 Viper updated for FSX. Painted in the 522 Expeditionary Fighter Squadron colors deployed from Cannon Air Force Base, N.M. known as the Fighting Fireball's Modifications and Textures by Mark Rooks of RDG Aircraft.
Posted Feb 12, 2009 13:21 by Mark Rooks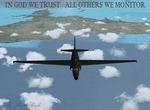 14.30Mb (15106 downloads)
This is Kazunori Ito's U-2 Dragonlady updated for FSX.The U-2 Dragonlady is a surveillance / reconnaissance aircraft. The revolutionary new plane was built by a team headed by legendary Clarence L. "Kelly" Johnson at Lockheed's "Skunk Works" in Burbank California. The U-2 made its first flight in August 1955 and began operational service in 1956. Its employment was kept secret until May 1, 1960 The 'U' designation, normally used for an innocuous utility aircraft, was used as part of a campaign to keep the aircraft a mystery. The U-2's Motto "IN GOD WE TRUST ALL OTHERS WE MONITOR". Includes 2d panel. No VC. Modifications flight dynamics and textures by Mark Rooks of RDG Aircraft
Posted Feb 12, 2009 07:20 by Mark Rooks