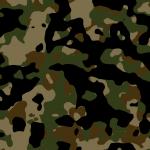 1.34Mb (9735 downloads)
Boeing 737-800 woodland Camo Textures for the default 737. Textures by Mike Barton.
Posted Jan 7, 2009 19:10 by Mike Barton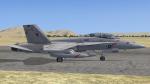 3.79Mb (2271 downloads)
VFA-102 FA18 Textures only for the FSX Accelleration default FA18
Posted Jan 7, 2009 06:39 by FSXF Rhino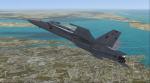 1.96Mb (1862 downloads)
FA-18 Hornet VFA-102 Textures only for the FSX Acceleration default FA18
Posted Jan 7, 2009 06:29 by FSXF Rhino

0.00Mb (5300 downloads)
(Bad Filename fixed)This is a radio update for the FSX Acceleration F-18. I've been in dozens of multiplayer sessions where there were F18's, not able to tune, and contact ATC. I always thought this was a shame, so now I added a simple radio in the F18. Readme included. NOTE: you must have the F18 hornet from FSX Acceleration Pack! Made by: Jonathan Koch Hougaard.
Posted Jan 4, 2009 06:29 by admin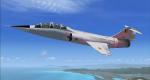 12.41Mb (14949 downloads)
This is an update of the Lockheed TF-104G Starfighter by Kazunori Ito, Simone Prattico, Erick Cantu, JR, Manolo Machuca Medina, Jim Johnson, Gianfranco Michele, Zach Smith (Saratoga) and Martin Standaert. All credits are for them. I have just reworked the panel and gauges in order for them to work in FSX, added the thumbnail pictures, an afterburner effect (working with the landing light switch) and the camera external views for FSX. 3 different aircraft (single or two seats). No VC. Update by Patrice Grange. Credit to the authors.
Posted Jan 1, 2009 16:56 by Patrice Grange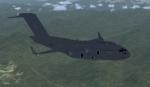 13.56Mb (16321 downloads)
FSX Boeing C-17 Cargomaster III Royal Air Force 99 Squadron livery. This aircraft was built for use in Microsoft Flight Simulator FS2004 and has been adapted for FSX. The cockpit is fully functional, but it has no VC. Original by Mike Stone, adapted by Luke Cater
Posted Dec 29, 2008 14:30 by Luke Cater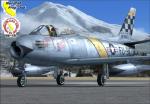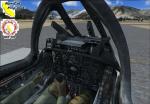 27.09Mb (27836 downloads)
Gmax F-86 Sabre for FSX tested on FSX acceleration with XP Multiple textures two different VC varients custom gauges & more By KIRK OLSSON Updated for FSX By Nor-Cal Prop Club
Posted Dec 27, 2008 03:47 by Ted.T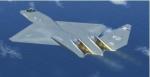 0.80Mb (9919 downloads)
This is an update for FSX acceleration of the YF-23A by Daniel Buchter. I have updated the flight dynamics and changed the panel background and some of the gauges. There is a virtual cockpit but I am unable to add gauges to it. You need the original aircraft for this update to work. Bob Chicilo.
Posted Dec 22, 2008 17:04 by Bob Chicilo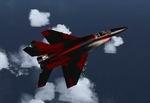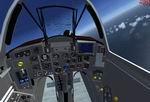 8.61Mb (19844 downloads)
Stalingrad 49th MiG-29 Package. This is the Stalingrad 49th Mig-29. Superb manoeuvring and speed, this is a force to be reckoned with. Includes: Shute for short landings (f2 after hitting ground) and VC and 2D cockpit.) Created by: Mc Sics. Uploaded by General Gouletawitz
Posted Dec 21, 2008 13:40 by General Gouletawitz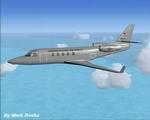 26.35Mb (6575 downloads)
This is Peter Brun/Lider Designs Gulfstream Modified for Flight Simulator X. Gulfstream USAF LV Grey. There is no VC the 2004 gauges do not work in FSX. The original panel is included if you would like to rebuild the original aircraft has a default lear 45 panel Perhaps one of the most important yet under-recognized aircraft in the United States Air Force inventory is the Gulfstream Jets that ferry key personnel and high-ranking members of the U.S. government. This Aircraft is painted in a USAF Low Visibility Grey . Tail number is 00300 . Textures and Updates by Mark Rooks of RSDG Aircraft .
Posted Dec 20, 2008 12:17 by Mark Rooks