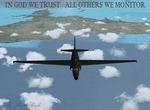 14.30Mb (15080 downloads)
This is Kazunori Ito's U-2 Dragonlady updated for FSX.The U-2 Dragonlady is a surveillance / reconnaissance aircraft. The revolutionary new plane was built by a team headed by legendary Clarence L. "Kelly" Johnson at Lockheed's "Skunk Works" in Burbank California. The U-2 made its first flight in August 1955 and began operational service in 1956. Its employment was kept secret until May 1, 1960 The 'U' designation, normally used for an innocuous utility aircraft, was used as part of a campaign to keep the aircraft a mystery. The U-2's Motto "IN GOD WE TRUST ALL OTHERS WE MONITOR". Includes 2d panel. No VC. Modifications flight dynamics and textures by Mark Rooks of RDG Aircraft
Posted Feb 12, 2009 07:20 by Mark Rooks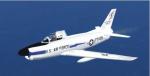 0.42Mb (1713 downloads)
This is an update for FSX acceleration of the F-86D by David Wooster. I have updated the flight dynamics and given it a different panel if you wish to use it. I also added afterburner effects, yes the D model had an afterburner. You need the original aircraft for this update to work. No virtual cockpit. Bob Chicilo.
Posted Feb 11, 2009 13:48 by Bob Chicilo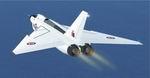 0.56Mb (9043 downloads)
This is an update for FSX acceleration of the Avro Arrow by Mike Stone. I have updated the flight dynamics and changed the panel. Includes the 3rd prototype textures by Geoff Chambers. No virtual cockpit. This is the whole aircraft. Bob Chicilo.
Posted Feb 6, 2009 03:10 by Bob Chicilo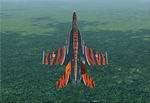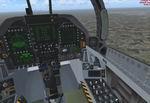 15.72Mb (8521 downloads)
FSX/FS2004 West Coast Demo Tiger Meet Scheme. Uses Daisuke Yamamoto's F/A F-18E. Paint by Ty Hill
Posted Feb 4, 2009 07:10 by John Paul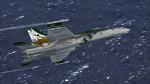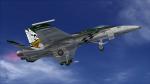 7.34Mb (3048 downloads)
VFA-195 Dambusters CAG Aircraft. BuNo. 164905 "Chippy Ho!" textures only for the default Acceleration F/A-18A. Jeff Guo
Posted Jan 28, 2009 02:15 by Jeff Guo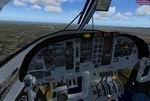 18.65Mb (10021 downloads)
This is a complete simulation of the Piaggio PD-808. It includes advanced engine management, realistic systems, and some failure modelling. The model features a complete 3-D virtual cockpit,and a 2-D panel. Sounds are included. The external model features all typical animations plus a load of custom ones. Also includes all custom special effects, including different selectable floodlights for the virtual cockpit (by simply flicking ON the proper light switch on the cockpit itself). Plus with a fly-on-the-numbers flight dynamics file. Includes full documentation. THIS IS THE FSX RELEASE. IT WILL NOT WORK PROPERLY WITH FS-2004. THERE IS ALSO A FS2004 RELEASE THAT WILL NOT WORK PROPERLY WITH FSX. This is the "RM" variant of the aircraft and base package. Other PD-808 variants will come next. This base package with the RM version will be needed for these to work properly. By Mario Noriega
Posted Jan 27, 2009 07:17 by Mario Noriega
49.89Mb (15299 downloads)
This is Mike Stone's FS9 Cessna 337 Super Skymaster / 02 Modified For FSX as a U S Army Cessna 02 painted in a low luster OD Green. The O-2 is a military version of the Cessna Model 337 Super Skymaster. Distinguished by twin tail booms and tandem-mounted engines, it features a tractor-pusher propeller arrangement. Derived from the Cessna Model 336, the Model 337 went into production for the civilian market in 1965. In late 1966, it was selected as a military variant, designated the O-2, to supplement the O-1 Bird Dog forward air controller (FAC) aircraft then operating in Southeast Asia. Having twin engines enabled the O-2 to absorb more ground fire and still return safely, endearing it to its crews. The O-2 first flew in Jan. 1967 and production deliveries began in March. Production ended in June 1970 after 532 O-2s had been built. No VC (No virtual cockpit) uses a default Twin Panel . Modifications and textures by Mark Rooks of RSDG Aircraft
Posted Jan 26, 2009 05:25 by Mark Rooks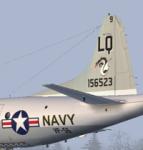 8.64Mb (3607 downloads)
Textures only for Team FS KBT's P-3C Orion package. Original model by Daisuke Yamamoto and Hiroaki Kubota VP-56 "Dragons" is a now inactive squadron based out of Jacksonville NAS.
Posted Jan 19, 2009 00:24 by Neal Newbill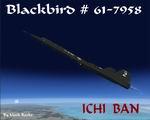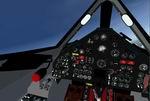 19.57Mb (50999 downloads)
This is Alphasim's SR-71 Blackbird Freeware release. Modified for Flight Simulator X .This is # 61-7958 now on display at Robins AFB in central Georgia, where she has been restored to her original "high-observable" paint scheme, with the addition of the Ichi Ban banner that only 61-7974 ever sported. As a tribute to the last SR-71 Blackbird to be lost. Textures and FSX Updates by Mark Rooks of RSDG Aircraft includes the FSX panel by Steve Hess.. Also included are pictures and history of the original aircraft. Aircraft entitled " ICHI BAN "
Posted Jan 11, 2009 06:33 by Mark Rooks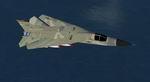 9.07Mb (16517 downloads)
F-111 Aardvark in 494 Panthers and Night Attack liveries. Model adapted from the FS2004 F-111 by Mike Stone. Uses 2d F104 panel by Marco Spada. Textures by Mark Rooks. No virtual cockpit (No VC).
Posted Jan 8, 2009 07:30 by Uploader