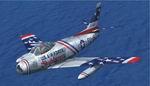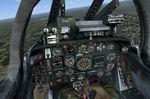 22.61Mb (33116 downloads)
This is an update for FSX acceleration of the F-86 hard wing (full vr) by Kirk Olsson. I have redone the flight dynamics, changed the vclight, changed the smoke effect, and added or changed gauges as necessary. This aircraft has both 2D and virtual cockpits. This is the whole aircraft. I eliminated the limited vr aircraft as they looked the same as the ones here but had a black rectangle where the gunsight is in the virtual cockpit. Bob Chicilo.
Posted Jul 31, 2009 15:52 by Bob Chicilo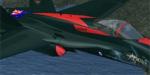 0.87Mb (1767 downloads)
Fictional Redbacks textures only for the FSX Acceleration F-18
Posted Jul 28, 2009 04:42 by Donz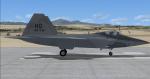 0.58Mb (976 downloads)
This package contains the texture replacement for the Tyndall raptor in the TyndallRaptor.zip labove. Following the original DSB paint scheme the AF year of the plane followed the number. In real life, the AF year precedes the number. This fix corrects that. Thanks for downloading my file. I've included as an extra, Holloman AFB Raptor. (requires the Tyndall Textures above)
Posted Jul 26, 2009 23:10 by Dana Eng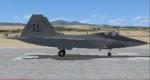 0.32Mb (2627 downloads)
FSX/FS2004 F-22 Tyndall AFB Tail Flash. This file contains "tail textures only" to represent the F-22 Raptor jet from Tyndall AFB (one Raptor jet from Langley AFB included). The 27th Fighter Squadron (FS), Fighting Eagles, 94th FS, Hand-in-the-ring Gang, and the 149th Virginia ANG, the Rebel Riders, fly the F-22s at Langley. The 45th FS, the American Hornets and the 95th FS, Boneheads, fly the F-22 at Tyndall AFB, Ohio. These are repaints of DSB or Iris excellent F-22 Raptor. DL Tarboxer's F22thuv2.zip contains an excellent representative panel required for this jet and may be obtained here: File size is 324 KB
Posted Jul 25, 2009 17:31 by Dana Eng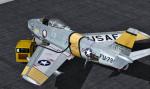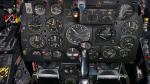 55.51Mb (41664 downloads)
FSX North American F-86E Sabre by SectionF8 and updated by others - see credit - to work for FSX. Official update will come from the author later. Package assembled by Wesam Baker.
Posted Jul 23, 2009 19:46 by wesam baker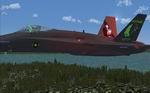 0.54Mb (1693 downloads)
Updated Night Ops Textures for the FSX Acceleration F18.
Posted Jul 19, 2009 17:35 by Jason Aldrich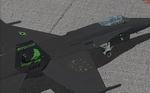 1.75Mb (2965 downloads)
Fictional night ops texture from Hotzoner for the FSX Acceleration F18
Posted Jul 16, 2009 14:51 by Jason Aldrich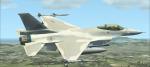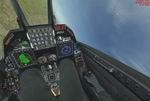 50.81Mb (18968 downloads)
This is a complete aircraft package, reskinned and repackaged from Kirk Olssen's F-16 VIPERDEN with 2d and VC panel FSX updates by Danny Garnier. This is the South Korean Air Force (ROKAF) KF-16. Re-skinned and repackaged by Neal Newbill
Posted Jul 8, 2009 22:25 by Neal Newbill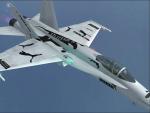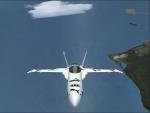 2.43Mb (2258 downloads)
Ever wondered what a Puma F/A-18 would look like? Well here it is!!! This re-paint (TEXTURES ONLY) of Flight Simulator X Acceleration's default F/A-18 aircraft has the same pannel and gauges of the default aircraft and the sleek, "look-good" style of Puma's shoes this is a MUST GET aircraft... With the classic Puma to their website address this plane is one of a kind! ...Refuel when empty...
Posted Jul 8, 2009 21:16 by ScoutDog12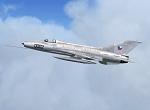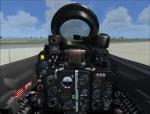 29.59Mb (38277 downloads)
Model of MiG-21 F-13 airplane for FS2004/FSX, created by Gmax. Licence production of this type in Czechoslovakia started in 1963 at Aero Vodochody. During nine years there was created 195 planes at all. For its simplicity and low cost operating this plane was almost 30 years important unit of Czechoslovakian anti-aircraft home defence. Archive include 2 versions of model, full clickable VC with custom gauges, sounds by Jan Moravec and paper model by Antonin "tonde" Janecka. Author: Ivan Jurcaga
See startup procedure
here
Posted Jul 2, 2009 07:05 by Ivan Jurcaga