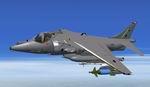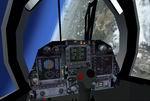 28.59Mb (42951 downloads)
Harrier GR7 Package. This is the AP DEsign Harrier RAF package for FS2004 with updates to make it compatible in FSX. Pilot view point change. Virtual flight deck (VC)and 2d panel updated to include all FSX compatible XML gauges. The McDonnell Douglas AV-8B Harrier II is a family of second-generation vertical/short takeoff and landing or V/STOL ground-attack aircraft of the late 20th century. It is primarily used for light attack or multi-role tasks, typically operated from small aircraft carriers and large amphibious assault ships. Superb model design by AP Design. Panel & aircraft.cfg modified to FSX by Danny Garnier
Posted Jun 3, 2009 07:57 by GARNIER D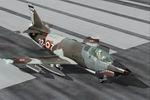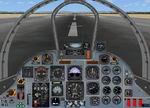 3.63Mb (10208 downloads)
FSX/FS2004 FIAT G91Y. Designed by italian Ing. Giuseppe Gabrielli and derived from the single engine G91R this aircraft, designated G.91Y and nicknamed "Yankee", replaced the original Bristol-Siddeley Orpheus engine with two General Electric J85 units. The G.91Y, first flown on December 12th 1966, displayed an improvement in speed, range, payload, and maneuverability. Three liveries are provided for this model: one related to aicrafts in service at the 32nd Stormo Caccia, one with fictional aluminium skin and one reproducing the aircraft displayed at the Vigna di Valle Aeronautical Museum. The G91Y carried 2 flaps position one UP for flight and one Down for T/O and Landing. The plane had no steering nose weel; differential brakes must be used. All the aircraft built served with the Aeronautica Militare Italiana (Italian Air Force). Capt. I. Capt. G.Quai
Posted Jun 2, 2009 09:28 by I D'Attomo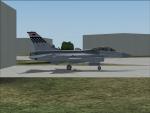 2.61Mb (1004 downloads)
Tail 88536 from the 36th Fighter Squadron "Mustangs" at Osan AB,South Korea. Repaint of Checkertail. This is a repaint for Kirk Olsson's F-16 Viper available at www.simviation.com Repaint by Chris Grulkowski.
Posted May 31, 2009 14:14 by Chris Grulkowski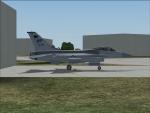 2.62Mb (1140 downloads)
Tail 86351 from the 8th Fighter Wing "Wolfpack" at Kunsan AB,South Korea. This is a repaint for Kirk Olsson's F-16 Viper available here at simviation.com.
Posted May 31, 2009 13:58 by Chris Grulkowski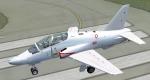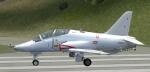 7.76Mb (2290 downloads)
This is a all white texture package for the Dino model of the T-45 Goshawk INCLUDED IS THE .PSD FILES FOR A ALL WHITE PAINT KIT Dino was busy to make one so I made one myself. Layers of stickers and words and decals. Ready to paint, some issues with the textures on this one. Nose, Tail, Front Fuse section have various issues, stretched textures, and plane overlays, some finesse and skill required.
Posted May 30, 2009 13:23 by uploader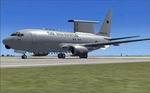 5.39Mb (8835 downloads)
Boeing 737 AEW&C "Peace Eagle". Based on the Project Opensky model. 2d panel but no VC.
Posted May 28, 2009 10:32 by Uploader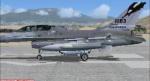 0.86Mb (1518 downloads)
This package contains "tail textures only" to represent the 144th Fighter Wing (FW), 192nd Fighter Squadron (FS), F-16D viper of the California Air National Guard (ANG). This is one of the 2 "D" model vipers in the unit and was in the squadron up to 2000. Then, it was transferred to the Arizona ANG. There are currently no D models in the California ANG. You may fly out of March Air Reserve Base or Fresno International Airport (IAP) or any airport. The excellent "D" model viper by Kirk Olsson viper2us.zip may be obtained here. File size is 888 KB.
Posted May 23, 2009 23:09 by Dana Eng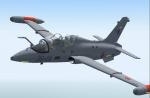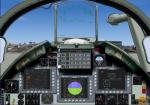 14.82Mb (10830 downloads)
This model is a modification of the original aircraft, the old version of MB339 A - PAN released some years ago with a new visual model, panel and virtual cockpit. This new version of the model contains textures for two Italian Air Force examples. Visual Model, textures and panel and revised Flight Dynamics from original by Paolo Zamparo, by Massimo Taccoli. Gauges by Paolo Zamparo,Sound files with permission of Aaron R. Swindle.
Posted May 18, 2009 06:54 by Massimo Taccoli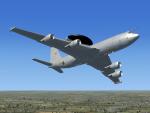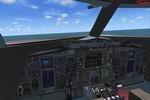 32.90Mb (27744 downloads)
UKFlightsim/UKMIL Sentry AEW1 for FSX A conversion of the UKMIL Sentry for FSX by UKFlightsim and FlightsimUK. Created by Matt Baker, Dave Hazelgrove, Jon Reeves and Dave Charlton
Posted May 14, 2009 14:14 by Jon Reeves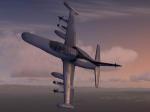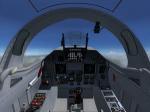 25.01Mb (9701 downloads)
Aero Vodochody L159A for FSX sp2 and acceleration. Features Gmax model; animated gear, wheels, struts, flaps, control surfaces, canopy, trim; animated and clickable virtual cockpit; 22 custom made gauges; lightmap textures; landing, nav, formation, beacon, taxi and cockpit lights; custom dynamics and many more.Author: Vit Storch
Posted May 11, 2009 09:19 by Vit Storch