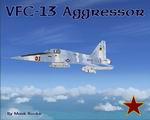 22.56Mb (5023 downloads)
This is a Repaint of Tim Conrad's F-5 Freedom Fighter For Flight Simulator X Painted in a low luster Desert Camo Paint Scheme of The VFC-13. The VFC-13 Saints provides quality adversary training for regular Navy fleet and replacement squadrons and air wings, reserve fighter and attack squadrons, U.S.A.F. and U.S.M.C. units,. In 1994, the Fighting Saints Received a Battle "E" award. In April 1996, The Saints made the transition to the F-5E/F Tiger II Textures by Mark Rooks of RDG Aircraft Package Includes Pictures of the Actual Aircraft and Squadron History. Uses a 2d F-104 panel. No VC.
Posted May 8, 2009 08:51 by Mark Rooks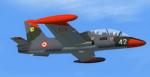 0.09Mb (4113 downloads)
This file contains updates to panel.cfg and correction to the names of some thumbnails in the texture folders that prevent to see a preview of various models in the selection window of FSX. (ref.Aermacchi MB339A for FSX)
Posted May 7, 2009 02:54 by Massimo taccoli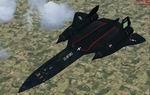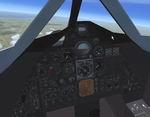 11.99Mb (57578 downloads)
Lockheed SR-71 Blackbird Package for FSX. This is an update of the GMax Academy SR-71 so it will run in FSX without problem. This is the best freeware SR-71 originally designed by Stephane Masset and Pierre Marchadier for FS2004. Now updated to work with FSX with all incompatible gauges replaced with FSX XML gauges. The package includes complete aircraft with VC and 2d panels. Modified for FSX by Danny Garnier.
Posted May 3, 2009 10:58 by GARNIER D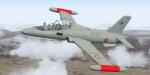 21.97Mb (9551 downloads)
FSX Sp2(Acc) - Aermacchi MB 339A This model is a complete rework of the original MB 339A - PAN released some years ago with a modified visual model, panel and virtual cockpit. This new version of the model contains textures for five examples with different paint works which llustrate the story of this aircraft from the beginning through the current days in Italian Air Force. The sixth livery belong to the one of the Argentina "Armada" MB 339AA during the Falklands war. Visual Model, textures and revised Flight Dynamics by Massimo Taccoli. Original panel and Gauges by Paolo Zamparo, Sound files with permission of Aaron R. Swindle. See fix below!
Posted May 1, 2009 13:13 by Massimo Taccoli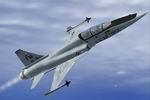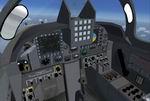 45.01Mb (22999 downloads)
Northrop F-20 Tigershark Package for FSX. This is the superb F-20 A and B package released as freeware for FS2004 by Iris and now modified for use in FSX. Panel modified and adapted for FSX. Incompatible gauges replaced with XML gauges. Multiple USAF variants and textures including Air Superiority Role, Counter Air Role, Air Interdiction Role, Maritime Strike Role, Red & White Scheme, Medium Level Strike Role, AGM65 Strike Role, SEAD Role, F-20B 482nd Fighter Wing U.S.A.F. Compared with the F-5E, the F-20 was much faster, gained beyond visual range air-to-air capability, and had a full suite of air-to-ground modes capable of firing most U.S. weapons. With these improved capabilities, the F-20 became competitive with contemporary U.S. fighter designs like the F-16 Fighting Falcon, but was much less expensive to purchase and operate. Modified for FSX by Danny Garnier.
Posted Apr 28, 2009 11:50 by GARNIER D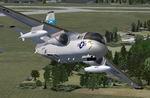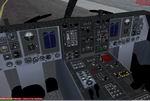 31.86Mb (32265 downloads)
FSX S3 Viking Package. This is the beautiful S3 by Iris released as freeware for FS2004 and now updated so it can be used in FSX without problems. All VC and 2d panel gauges replaced by XML FSX gauges. Multiple liveries included. The S-3B Viking provides multi-mission support to battle group and joint commanders in the anti-surface, antisubmarine, electronic surveillance, overland strike support, mine warfare, and aerial refuelling roles. Modified for FSX by Danny Garnier.
Posted Apr 27, 2009 07:49 by GARNIER D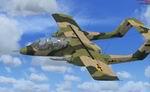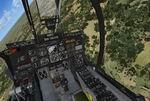 22.55Mb (26036 downloads)
North American Rockwell OV-10A Package. This is the beautiful Tim Conrad design OV-10A with a few small tweak so it will run in FSX without problem. This package contains all the update from Mr Conrad and includes the following liveries. USN, USMC, 20th TASS, Moroccan Air Force 1980's, 40 Squadron, Barcelona,Venezuelan Air Force 1973. Panel cfg tweaked for FSX, thumbnails added. Full package with working VC, etc. Tested for FSX, Panel updates and thumbs by Danny Garnier.
Posted Apr 19, 2009 07:23 by GARNIER D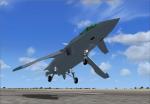 5.30Mb (13689 downloads)
XSF-37A Aurora tailless experimental aircraft. (Fictional) The Aurora is a experimental aircraft that has no vertical stabilizer. This makes it very unstable in tight turns, so be carefull.rnIt has an helmet visor HUD that can be put aside if it obstructs the outside view. This can be done by grabbing the hud with the mouse and drag sidways.rnTo see it again just drag the button (periscope) that's in the lights panel (left panel).rnIt's wings are based in a turtle legs.rnHope you have fun with this aircraft!rnMade by Ricardo Batalha.
Posted Apr 18, 2009 11:10 by Ricardo Batalha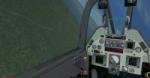 15.69Mb (8409 downloads)
Atlas Cheetah C package for FS2004/FSX. The aircraft is depicted in the colours of the South African Airforce. The aircraft was designed as close as possible to the real aircraft. The package consist of the model, panel, sound, VC and is fully animated. All the gauges are designed in xml format, and are described in a document. A number of sub panels are included and toggled from the main panel. Please read the instructions to operate the panel and aircraft optimally.
Posted Apr 18, 2009 11:10 by Thinus Pretorius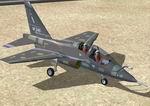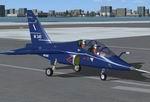 4.29Mb (9581 downloads)
Aermacchi M-346. This model features reflective metallic skin and full animations. Three liveries are provided, one factory livery for the Prototype Roll-Out , one 'fictitious' Frecce Tricolori , one in blue livery for the demonstrator. The latest, was flown in a recent air show in Pratica di Mare military airport, near Rome. The panel background is based on photographic material found on the net. Official instruments data are not available, so we used many of our old EFA gauges. Included in this model there is also a simplified Virtual Cockpit, with working essential flight instruments and animated flight controls. Capt. Capt. G.Quai
Posted Apr 18, 2009 04:49 by I. D'Attomo