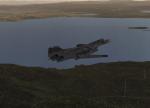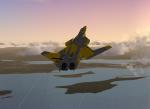 2.84Mb (3017 downloads)
Three repaints of the X-02 Wyvern done by Ricardo Batalha and Mike Durao. The textures include: Belkan 226th TFS "Grabacr" Squadron, Aquila "Yellow" Squadron, and the USAF's Tactical Air Command (TAC). Done in FS Repaint. By Will Keefer
Posted Jun 23, 2009 21:49 by Will Keefer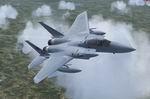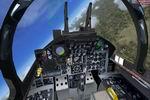 22.84Mb (43325 downloads)
F-15J Package JASDF and USAF. Gmax model with virtual cockpit, 2D panel and effects. By Kimitaka Nishida, Atsushi Terui / Coral-FLT. Updated to use in FSX by Danny Garnier. Panel mods to include FSX compatible gauges. Now fully working package includes multiple livery and full working 2d panel and VC 3d panel. The McDonnell Douglas (now Boeing) F-15 Eagle is a twin-engine, all-weather tactical fighter designed to gain and maintain air superiority in aerial combat. Developed for the United States Air Force, it first flew in July 1972, and is one of the most recognized modern fighters. The F-15 is expected to remain in service until 2025.[3] Despite originally being envisaged as a pure air superiority aircraft, the design proved flexible enough that an all-weather strike derivative, the F-15E Strike Eagle, was later developed, and entered service in 1989.
Posted Jun 23, 2009 09:54 by GARNIER D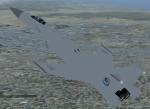 0.60Mb (2221 downloads)
The Sukhoi Su-47 (S-32) from Ace Combat 4, in the white texture. Only the outside texture has been changed. Done in FS Repaint. By Will Keefer.
Posted Jun 21, 2009 20:00 by Will Keefer
0.17Mb (1910 downloads)
This Patch will allow the FSX F-111C and F-111F package RADARs to work in FSX using SP1. Steve Hess Required the F-111 above.
Posted Jun 17, 2009 00:04 by Steve Hess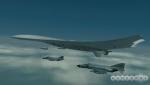 0.24Mb (16520 downloads)
The Arkbird from Ace Combat 5: The Unsung War. No VC. Panel aliased to the B747. This is a simple AI model but is flyable.
Posted Jun 17, 2009 00:01 by Will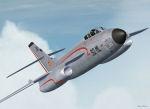 57.44Mb (4598 downloads)
The Vautour was a French twin-engined multiroles jet conceived at the beginning of 1950s. The VIIN is a two-seater all-weather fighter. By May 1957 it was in service and used until 1973 when it was replaced by the "Mirage F-1" Complete aircraft and realistic model including 2D panel custom XML gauges sounds six textures. By Philippe Penot
Posted Jun 15, 2009 15:44 by Philippe PENOT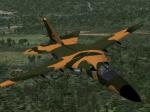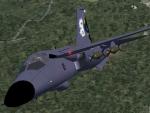 9.26Mb (6981 downloads)
Sound and Lighting bugs fixed. This upgrade to Mike Stone's F-111C and F-111F adds a Weapons System Operator Panel with Working TERRAIN FOLLOWING RADAR scope that shows accurate ground mapping ahead of aircraft in 5, 10 or 15 mile ranges, THREAT WARNING DISPLAY shows airborne AI aircraft in 20 or 40 mile ranges, Ground Attack RADAR displays airports as ground targets and ground terrain in ranges of 5,10,30,80 and 200 miles. INS panel displays digital readout of latitude, longitude, and altitude, TFR and TWR gauges automatically change brightness between day and night to match lighting conditions. New Autopilot and Lighting control panels. The aircraft have the missing Nav, Tail and Beacon lights added. The cockpit lighting has been change from white to red and the formation lights have been changed to their correct color. A new afterburner effect has been added. The F-111F has a new texture modeled after the F-111F's that were stationed at RAF Lakenheath, England The F-111C has a new texture modeled after the RAAF 6TH Squadron 60th Anniversary paint. Includes custom gauges by Dietmar Loleit created for this project. This model does not include a VC (Virtual cockpit). Textures, Panels, and effects and Other mods By Steve Hess.
Posted Jun 15, 2009 05:53 by Steven Hess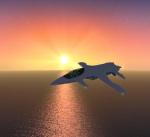 5.52Mb (3878 downloads)
XSF-37A Aurora Update: Textures, model and flight dynamics update for XSF-37A. Contains new and revised textures, better flight dynamics and corrects some problems with the model. Files needed (Original aircraft):
Posted Jun 14, 2009 09:14 by Ricardo Batalha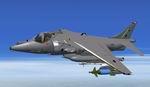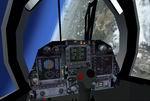 28.59Mb (43056 downloads)
Harrier GR7 Package. This is the AP DEsign Harrier RAF package for FS2004 with updates to make it compatible in FSX. Pilot view point change. Virtual flight deck (VC)and 2d panel updated to include all FSX compatible XML gauges. The McDonnell Douglas AV-8B Harrier II is a family of second-generation vertical/short takeoff and landing or V/STOL ground-attack aircraft of the late 20th century. It is primarily used for light attack or multi-role tasks, typically operated from small aircraft carriers and large amphibious assault ships. Superb model design by AP Design. Panel & aircraft.cfg modified to FSX by Danny Garnier
Posted Jun 3, 2009 07:57 by GARNIER D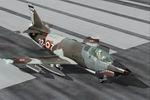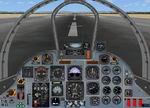 3.63Mb (10318 downloads)
FSX/FS2004 FIAT G91Y. Designed by italian Ing. Giuseppe Gabrielli and derived from the single engine G91R this aircraft, designated G.91Y and nicknamed "Yankee", replaced the original Bristol-Siddeley Orpheus engine with two General Electric J85 units. The G.91Y, first flown on December 12th 1966, displayed an improvement in speed, range, payload, and maneuverability. Three liveries are provided for this model: one related to aicrafts in service at the 32nd Stormo Caccia, one with fictional aluminium skin and one reproducing the aircraft displayed at the Vigna di Valle Aeronautical Museum. The G91Y carried 2 flaps position one UP for flight and one Down for T/O and Landing. The plane had no steering nose weel; differential brakes must be used. All the aircraft built served with the Aeronautica Militare Italiana (Italian Air Force). Capt. I. Capt. G.Quai
Posted Jun 2, 2009 09:28 by I D'Attomo