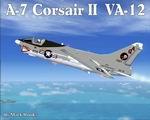 10.84Mb (7778 downloads)
This is a Repaint of Kazunori Ito's A-7 Corsair II Modified For Flight Simulator X. This Aircraft is painted in United States Navy VA-12 Attack Squadron colors . includes a new panel working tailhook , folding wings and a afterburner effect. Textures and Updates by Mark Rooks of RSDG Aircraft.. This Package Includes Pictures and VA-12 squadron history..
Posted Aug 30, 2008 03:56 by Mark Rooks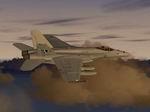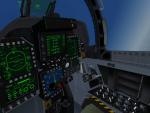 2.67Mb (6664 downloads)
FA-18 Super Hornet VFA-122 Flying Eagles Textures only. Requires the original Team KBT FA-18
Posted Aug 29, 2008 11:17 by logan stone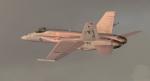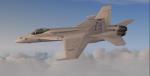 5.80Mb (4830 downloads)
four Repaints of the FSX Accelerattion FA-18Hornet 2x VFA-14 Tophatters 2x VFA-122 Flying Eagles I'd take the white livery of the FA-18 for the Repaints
Posted Aug 29, 2008 07:01 by Jan M.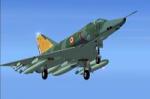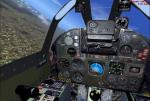 12.46Mb (19265 downloads)
FS2004 / FSX Dassault Mirage III R with virtual cockpit, full package with 3 liveries, by Patrice Grange. The Mirage III is the emblematic French Fighter of the sixties. This new package contains 3 different Mirage III R (reco version): French Air Force, Swiss Air Force and Silver Prototype. This package is complete and stand-alone. The models have full moving parts and animations (control surfaces, gears, spoilers, canopy, pilot ejection, dragchute, rocket cover, pilot ladder, guns, ...) + a complete virtual cockpit + a custom 2D panel. Fully compatible with both FS2004 and FSX (SP2). Designed by Patrice Grange.
Posted Aug 27, 2008 16:32 by Patrice Grange
0.57Mb (2872 downloads)
This is textures only. Its a repaint of the Iris ex-payware F-22 Package.
Posted Aug 16, 2008 19:37 by Costa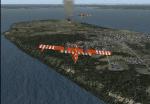 3.42Mb (3217 downloads)
Arizona Air National Guard (ANG) Viper Tail flashes. This package contains "tail textures only" to represent the 162nd Fighter Wing, 152nd Fighter Squadron (FS) F-16C/D vipers. This squadron may fly out of Tuscon International Airport. The C version includes the ANG AFRC (Air Force Reserve Command) Training Falcon. The excellent "C" model viper by Kirk Olsson usviper.zip may be obtained here. The excellent "D" model viper by Kirk Olsson viper2us.zip may be obtained here. File size is 3.41 MB.
Posted Aug 16, 2008 18:00 by Dana Eng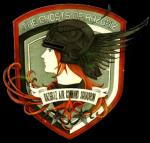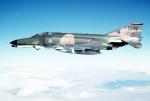 6.54Mb (13223 downloads)
The F-4 Phantom that you can download here is a white base aircraft. For those who like Ace Combat 5, this is especially for you. Wing tips have the Aces of Razgriz Emblem. Model by Kazunori Ito. Special regards to Mark "Fire Ball" Rooks. Repaint by Jeff Natividad. No VC.
Posted Aug 15, 2008 20:49 by Jeff Natividad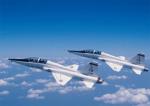 13.07Mb (23715 downloads)
The T-38A Talon is a twin-engine, high-altitude, supersonic jet trainer used in a variety of roles because of its design, economy of operations, ease of maintenance, high performance and exceptional safety record. Air Education and Training Command is the primary user of the T-38A for joint specialized undergraduate pilot training. Air Combat Command, Air Force Materiel Command and the National Aeronautics and Space Administration also use the T-38A in various roles. The T-38A has swept wings, a streamlined fuselage and tricycle landing gear with a steerable nose wheel. Two independent hydraulic systems power the ailerons, rudder and other flight control surfaces. The instructor and student sit in tandem on rocket-powered ejection seats in a pressurized, air-conditioned cockpit. Critical components are waist high and can be easily reached by maintenance crews. The T-38A needs as little as 2,300 feet (695.2 meters) of runway to take off and can climb from sea level to nearly 30,000 feet (9,068 meters) in one minute. Thanks to Mark "Fire Ball" Rooks. 13.0MB. .
Posted Aug 15, 2008 18:04 by Jeff Natividad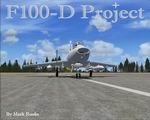 15.38Mb (4088 downloads)
This is a repaint of Kazunori Ito's F-100D Super Sabre modified for Flight Simulator X . This Aircraft is painted in blank textures a good starting point for any F100 Sabre Project. Textures created with easy to use Bit Maps. Included is a easy to use repaint tutorial. Textures and Modifications by Mark Rooks of RSDG Aircraft.
Posted Aug 14, 2008 10:38 by Mark Rooks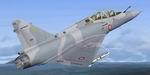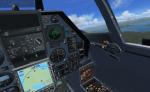 11.10Mb (21207 downloads)
Mirage 2000 C Armee de l'Air Package. Original Mirage 2000N by Roland Laborie, Jean Pierre Bourgeois, Pierre Marchadier Repaint 2000C by Timothee Teneur.
Posted Aug 14, 2008 04:12 by Timothée Teneur