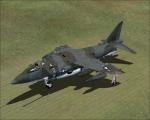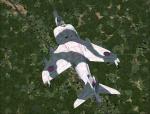 65.68Mb (7120 downloads)
The Hawker Siddeley Harrier, known colloquially as the "Harrier Jump Jet", was developed in the 1960s and formed the first generation of the Harrier series of aircraft. It was the first operational close-support and reconnaissance fighter aircraft with vertical/short takeoff and landing (V/STOL) capabilities and the only truly successful V/STOL design of the many that arose in that era. The Harrier was produced directly from the Hawker Siddeley Kestrel prototypes following the cancellation of a more advanced supersonic aircraft, the Hawker Siddeley P.1154. The British Royal Air Force (RAF) ordered the Harrier GR.1 and GR.3 variants in the late 1960s. It was exported to the United States as the AV-8A, for use by the US Marine Corps (USMC), in the 1970s. 2d panel only. No VC (press F10 to see 2d panel)
Posted Mar 7, 2014 18:20 by Mohammad Faali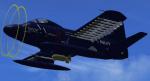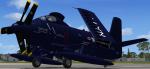 38.94Mb (4089 downloads)
The A2D-1 was to be a turboprop replacement for the iconic AD Skyraider series. It performed well but reliability problems with the engine prevented it from going into full production. This is a native FSX Acceleration model. It has the usual FSX features and Dietmar Loleit's ARS4 radar system which tracks both aircraft and ships. I have installed it in the VC plus another window in which it is easier to see. The VC has back lighted instruments for night operations. There are two models, one clean and one with a typical weapons load. By Paul Clawson
Posted Mar 4, 2014 16:09 by Paul Clawson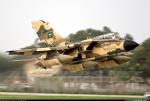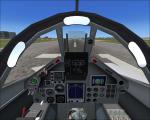 2.93Mb (1465 downloads)
Royal Saudi Air Force Tornado GR4 Textures only. This texture is for the IRIS Tornado Gr4 package. Textures by Mohammad Faali.
Posted Mar 3, 2014 20:06 by Mohammad Faali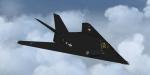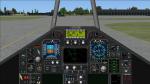 5.24Mb (7053 downloads)
The F117 was the first stealth fighter introduced in the U.S Airforce in 1983. Original aircraft design by Craig Richardson. Adaptation to FSX, panels for wide and standard screen (no VC) by Philippe Wallaert. See instructions in the readme.txt file for installation and configuration. Credit: Craig Richardson for the original and excellent model. Enjoy!
Posted Mar 3, 2014 04:13 by Philippe wallaert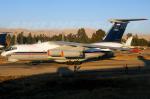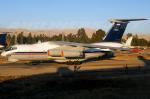 3.89Mb (502 downloads)
Heavylift IL-76TD IRIAF textures. Requires the model by Sergey Varnavskiy. Textures by Mohammad Faali.
Posted Mar 2, 2014 15:41 by Mohammad Faali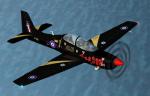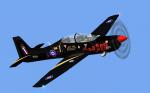 4.90Mb (706 downloads)
RAF Tucano 2014 ZF293 textures. This depicts the RAF Tucano in 2014 display colours. Requires the original Simshed/ Brian Franklin Tucano for FS2004 and FSX. Textures by ukmil [http://www.ukmil.org.uk]
Posted Mar 2, 2014 07:16 by UKMIL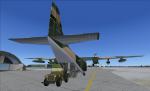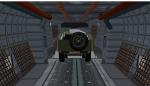 0.40Mb (1051 downloads)
FSX Added views for C-123 Provider military transport airplane. A reconfiguration for a FSX-compatibel panel.cfg is included. The features are for the use of the amazing animated Provider from Vladimir Zhyhulskiy (c123zhv3.zip). There are eight cameras showing the fantastic features from V. Zhyhulskiys C-123 with external and cargoroom views: There is a Willies Jeep driving over the open tail ramp, a ladder for maintenance will be put near the open engine hatches and of course the doors. Additional there are two cockpit cameras. The smokesystem with boxes and pigs on parachutes is corrected for FSX-usage. FSX camera and panel reconfiguration by Erwin Welker.
Posted Feb 28, 2014 13:38 by Erwin Welker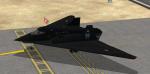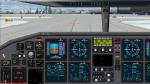 4.87Mb (3603 downloads)
The TR3B is a project of a stealth light bomber between the F117 and the B2. Here is the Vader's limo version. Original model by Jason L. Terry. Adaptation for FSX, VC modification, 2D panels and gauges for wide and standard screen by Philippe Wallaert. See instructions in the readme.txt file for installation and configuration. Credit: Jason L. Terry for the original aircraft.
Posted Feb 27, 2014 11:36 by Philippe Wallaert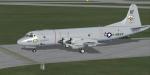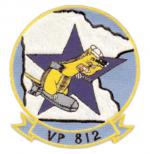 3.15Mb (925 downloads)
FSX Lockheed P-3C Orion repaint textures for the freeware Team FS KBT P-3C Orion version 3.1, which you must have previously installed in FSX. Wearing the colors of the real world Naval Air Station Minneapolis Reserve Training Squadron VP-812, which operated from 1946 to 1955 and flew Harpoons, Catalinas, and Neptunes. VP-812's insignia is a golden gopher wearing a sailor hat while looking through binoculars with a machine gun tucked under his arm riding on a falling bomb. As a child, I witnessed many P-3 Orions flying in and out of Minneapolis during the 1960's, but I have not been able to find any information showing that Orions were ever based in the Twin Cities. Easy installation. Screenshots enclosed. Repaint by Tom Tiedman.
Posted Feb 26, 2014 02:37 by Tom Tiedman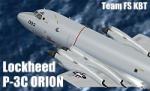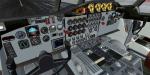 112.03Mb (9931 downloads)
P-3C Orion Package V3.1 for FSX This is a native FSX model . However, it is not compatible with DX10. It did not apply the bump mapping. VC and 2D panel are beta versions, and part of operation cannot be done. Exterior and painting of this model has been created in more detail than (V29) previous work. Especially, the main wing relation (flap and engine nasser, etc.) is the new designs. Several kinds of P-3C were prepared like symbolizing P-3C that was during transition now. It is nine types in total. By Team KBT
Posted Feb 24, 2014 15:12 by kbt