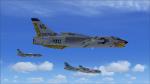 0.65Mb (518 downloads)
CSWeapon.xml for Alphasim F-8 Crusader. Repositioned guns, rockets and missiles for realistic armament configuration.
Posted May 4, 2016 08:10 by David Guerrero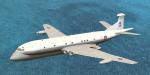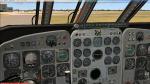 107.48Mb (3566 downloads)
The Nimrod was based on the De Havilland Comet 4 and had a very long career. This package contains several liveries of the UK Air Force. Original model by Simshed. New panels for wide and standard screen and gauges by Philippe wallaert. See instructions in the readme.txt file. Enjoy! Works in FSX and p3D to V4.*
Posted May 3, 2016 11:23 by Philippe Wallaert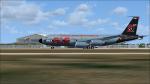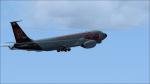 0.88Mb (558 downloads)
50th French Strategic Air Force textures only for the PAD KC-135 available on simviation
Posted Apr 24, 2016 09:31 by Fabien RAOUL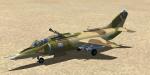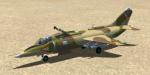 1.55Mb (618 downloads)
Textures only for the Dengan Senjata beta FSX Yak-38. These textures represent the aircraft that took part in 'Rhomb Operation'- evaluation in Afghanistan. Requires the model available from the link below
Posted Apr 22, 2016 14:37 by Hadi Tahir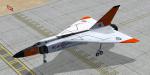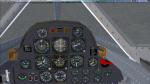 27.96Mb (2187 downloads)
The Avro Canada CF-105 Arrow was a project for a hight speed (mach 2) and altitude fighter launched by the end of the fifties. Original aircraft design by P McDonell. FD and VC modifications, panels for wide and standard screen, gauges and GPWS callout by Philippe Wallaert. See instructions in the readme.txt file. Nice flights!
Posted Apr 22, 2016 03:41 by Philippe Wallaert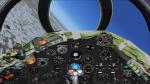 7.41Mb (1835 downloads)
FSX/FS2004 Yakovlev Yak-28P Supersonic Soviet Recon aircraft. The Yak-28, based on the Yak-27, was the bigger one of a swept wing, turbojet-powered combat aircraft used by the Soviet Union. Produced initially as a tactical bomber (first flight 1958), later there were also reconnaissance-, electronic warfare-, interceptor- and trainer versions, known by the NATO names Brewer or Firebar. The model has a VC and a basic Navigators seat position behind of the glass bow with insertable 2D-panel (fixed view in FS2004). FSDS 3.5 model and panel by Erwin Welker
Posted Apr 21, 2016 06:23 by Erwin Welker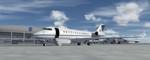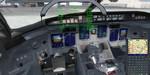 40.60Mb (4194 downloads)
FSX/P3D Northrop Grumman E-11A Sentinel USAF Package. The E11A was the USAF designation for four Global Express aircraft being used as a platform for the Battlefield Airborne Communications Node. A BD-700 has also carried the High-Altitude Lidar Operational Experiment (HALOE) in order to survey large areas rapidly. Model by Iris with added enhanced CRJ700 VC, including HUD/HGS, FMC and more. Upgraded VC by Robert Taylor, includes HUD/HGS, GPWS, better VC textures. I have added Honeywell FMC (Find it in Instrument panel - Views) and revised MFD as well as custom sounds. High quality model with opening doors and stairs. All credit to the fantastic talents of Iris and thank you to them for the wonderful model. USAF textures by S Petersen. Zip preview for larger images. Other updates and packaged by Chris Evans.
Posted Apr 14, 2016 06:23 by chris evans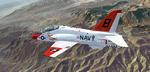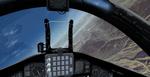 153.34Mb (5912 downloads)
FSX/P3D Boeing/BAe T-45C Goshawk Package V2.83. The T-45C Goshawk is a heavily modified version of the Bae Hawk single engine jet trainer,adapted to aircraft carrier ops. This package contains an entirely new visual model,with self shadowing,bump mapping and hi-res textures,working virtual cockpit, 3D gauges,and reasonably accurate flight model. Includes custom HUD by Jivko "Neutrino" Rusev and Scott Printz, sound package by Serge "fsxnavypilot" Lsa. Designed by Dino Cattaneo. FULLY COMPATIBLE WITH PREPAR3D V2.X and V3.X
Posted Apr 8, 2016 07:56 by dino cattaneo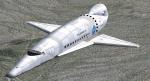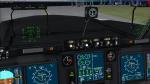 29.60Mb (3289 downloads)
Rocket or aircraft? The orion is a spacecraft created by Tim Piglet able to fly 50000 feet close to mach 2. Original model by Tim Piglet. VC modifications, panels for wide and standard screen, gauges, GPWS callout by Philippe Wallaert. See instructions for installation and configuration in the readme.txt file. Enjoy!
Posted Apr 5, 2016 11:50 by Philippe Wallaert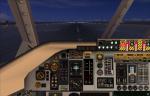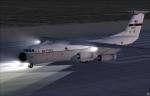 0.52Mb (1007 downloads)
This is an update for the landing lights for those who are not pleased with the landing lights placed so far up front, which looks a little odd when starting the plane. New configuration by Michael Pook.
Posted Apr 5, 2016 10:18 by Michael Pook