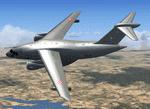 0.12Mb (1143 downloads)
Additionnal views ( defined by camera definitions in the aircraft.cfg file ) for the "Embraer EKC-390 Updated Package" . FS 2004 Embraer EKC-390 model and textures by R. Lucariny. Original 717 2D panel ( sligthly modified) by Philippe Wallaert. Sounds for CFM International CFM56-7B engines by Adam Murphy and Devyn Silverstein. Updated package by Michael E. Roberts. 10 external cameras pointing at the aircraft. No internal cameras because there is no virtual cockpit. See below for very easy installation procedures. Also included is a text file that contains the new camera definitions. Enjoy !
Posted Dec 28, 2013 11:51 by Marc Renaud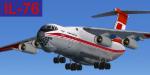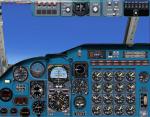 9.52Mb (6734 downloads)
This is a standalone upgrade of the IL-76TD to FSX. FS2004 Model by Ilya Kulikov (Monumentum), Kirill Konovalov. 3 Textures by Denis Urban (VYLL), Ilya Kulikov (Monumentum). UPDATES over the Original: 2D panel using default gauges (no VC); Textures in dxt3 format; Use the default 737-800's sound.
Posted Dec 28, 2013 01:03 by Enrique Medal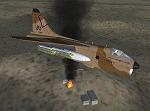 22.14Mb (4382 downloads)
This standalone full package of a modified version of Iris' ex-payware A-7E. It sports the BX tail code of Aeroworks Flight Center IV in Railroad Valley Nevada as well as the LV tail coded A-7's of the 4450th Tactical Group used in the 1980's as a cover for the then-secret F-117 Nighthawk stealth fighter based out of Tonopah Test Range in Nevada. The package includes three schemes, updated autopilot, differential brakes for ground handling, support for FSX acceleration aircraft carrier operations improved flight dynamics and ground handling. Base model by Iris. Updates to FSX by Jason L. Terry
Posted Dec 27, 2013 07:10 by Jason L. Terry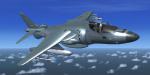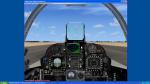 3.29Mb (5218 downloads)
The model reproduces an aircraft in use by the Italian Navy Pilots. It features the usual moving parts, such as flight controls, spinning wheels and so on. The panel background has been created entirely from scratch, based on photographic material found in the net. Included in this model there is a virtual cockpit with working essential gauges and animated flight controls. Model, flight dynamics and texture by Giovanni Quai. Panel by Italo D'Attomo. VTOL capability by Rob Barendregt. FSUIPC by Peter Dowson. VTOL .dll by Doug Dawson.
Posted Dec 24, 2013 23:17 by Zachary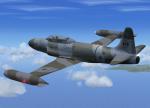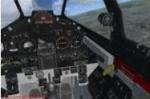 30.12Mb (4814 downloads)
(Fixed black cockpit) -Tim Conrad's T33-B, This privately owned T33 NX433RD is painted in Canadian air force livery. It has many photo real parts, the mip maps have been removed, and I have changed the sound package. There is also smoke effect (i) and working VC. Tested in windows 7, Acceleration SP1 SP2 Repaint by Stephen Browning
Posted Dec 23, 2013 18:59 by Stephen Browning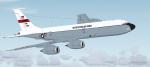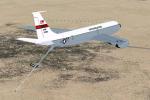 2.31Mb (819 downloads)
This is a repaint of Premier Aircraft Design's Boeing KC-135R depicting A/C 63-7980 assigned to the 412th Flight Test Squadron at Edwards Air Force Base, commonly referred to as the "Speckled Trout". The aircraft completed an extensive refurbishment in early 2013 including this exterior paintscheme. I have only tested this in FSX but it should work in FS9 as well. Enjoy!
Posted Dec 21, 2013 15:43 by Mark Misek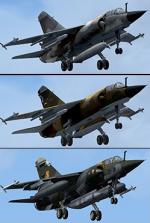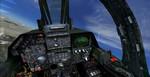 137.84Mb (24624 downloads)
Dassault Mirage F1 Megapack. This is a full package using the wonderful Mirage F1 by Kirk Olsson with the updated VC by Danny Garnier. Includes multiple models and liveries. Liveries include European airforces, SAAF, Desert, Spain, Iraq, Jordanian, Iranian, Qatar, Morocco, in multiple variations.
Posted Dec 16, 2013 21:00 by Alex Guerreiro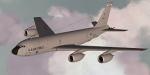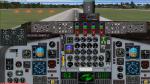 10.43Mb (6715 downloads)
The KC 135 is similar to the 707. It was launched in 1957 and 803 units were produced. The KC 135 R version is equipped with CFM56 engines. Original aircraft by PAD, VC adaptation, 2D panels for wide and standard screen by Philippe Wallaert. See instructions in the readme.txt file.
Posted Dec 12, 2013 03:35 by Philippe Wallaert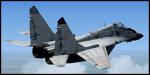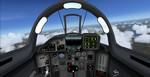 105.76Mb (26609 downloads)
Iris Mig 29 megapack with many models, textures and effects. Liveries include Russia, Malaysia, Czech, Iran, Iraq, India, Cuba, old East Germany, Luftwaffe, Soviet, Romania, Hungary, Bangladesh, Algeria. High quality package also includes a great VC.
Posted Dec 8, 2013 14:53 by Alex Guerreiro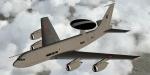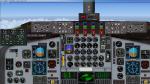 10.50Mb (5153 downloads)
Boeing E3F AWACS. The Boeing E-3 Sentry is a U.S. military airborne warning and control system (AWACS) aircraft based on the Boeing 707 that provides all-weather surveillance, command, control and communications. It is used by countries such as the United States, the United Kingdom, France, Saudi Arabia and NATO air defense forces. It is distinguished by the disc-shaped rotodome above the fuselage. Production ended in 1992 after 68 had been built. Original aircraft design by PAD. Repaint, adaptation for FSX, 4/3 and 16/9 panels, by Philippe Wallaert
Posted Dec 3, 2013 03:42 by Philippe Wallaert