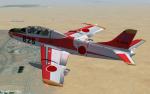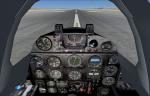 10.97Mb (1495 downloads)
The Fuji T-1 was Japan's first jet-powered trainer aircraft. The package is an FSX update for the FS2002/2004 Fuji T-1 by Kazunori Ito and features a new 2D panel with FSX compatible gauges and a new static VC (non-functional gauges). In addition, smoke and burner flame effects have been added to the aircraft. Original model by Kazunori Ito, new static VC and effect configuration by Michael Pook.
Posted May 30, 2015 12:28 by Michael Pook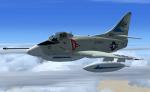 0.12Mb (1585 downloads)
This is an important fix for the FSX Douglas Skyhawk update uploaded by Michael Pook earliar this year. The contact points had to be corrected, as the wing wheels didn't touch the ground. Sorry for the inconvenience. Contact point fix by Michael Pook.
Posted May 30, 2015 09:41 by Michael Pook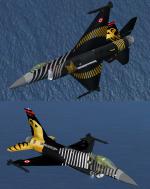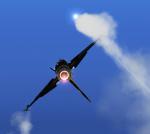 67.61Mb (5786 downloads)
New demo pack contains 2 Kirk Olssen Viper models. One completely clean with alpha channels, and the other with smokewinders fitted. The pack also contains: Flares, Smoke, Afterburner, and VC. Textures by: Mees Jansen. also usable in FS2004!
Posted May 18, 2015 02:26 by Mees Jansen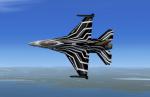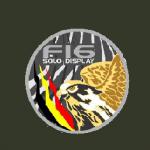 25.89Mb (774 downloads)
This is an minor texture update of the FA-123 owned by the 10wtac 31 tiger sqd. Kleine Brogel Belgium. Texture (ONLY. Only for the Kirk Ollson model. You need my F-16 Demopack VOL.6 to install this textures. Textures by: Mees Jansen. (Aslo useable in FS2004)
Posted May 11, 2015 08:49 by Mees Jansen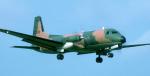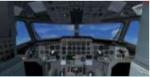 31.29Mb (3969 downloads)
This is number 4 in my series of Rick Piper's beautiful and classic Hawker Siddeley HS748 repaints for FSX in Belgium Air force livery circa 1976/86. High quality VC included as well as high detail model. Many thanks to Michael Pook/Dave Rocholl for fixing the 2D panel. textures by Stephen Browning
Posted May 3, 2015 14:48 by Stephen Browning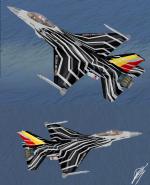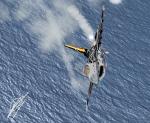 79.12Mb (3628 downloads)
This the new 2015 livery of the Belgian F-16 Solo Display team. This year, owned by the 10 Tac 349 sqn, from Kleine Brogel, the VIPER they are flying is the FA-123. This pack contains two models. One clean model with smokewinders on the wingtips, and the other is without smokewinders, but with alpha channels. This pack is also fitted with: VC / Smoke / Flares / and Afterburner (Auto triggered) Repaint and effect additions by: Mees Jansen Also useable in FS2004!
Posted Apr 23, 2015 12:23 by Mees Jansen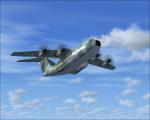 0.01Mb (3643 downloads)
This new aircraft.cfg fixes the turning and shakin behavior when the aircraft has stopped on ground! Simple replace or overwrite the old aircraft.cfg with this new one!
Posted Apr 22, 2015 22:43 by Andiroto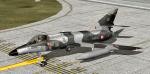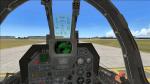 19.91Mb (5685 downloads)
FSX Dassault Super Etendard Package. Updated version of the Etendard IV, the Super Etendard is a carrier-based single-seat strike fighter which flew for the first time in October 1974 and was introduced into service in June 1978. In France, about 50 planes out of the 71 serving in the 11F, 14F and 17F squadrons of the French Navy were modernized with updated avionics and a new Anemone radar. The first of them flew in October 1990. Original aircraft design by Model by Lucas Romain & Frank Safranek FD modication, VC Adaptation, panels and gauges by Philippe Wallaert
Posted Apr 15, 2015 12:00 by Philippe Wallaert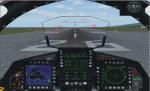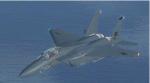 53.38Mb (4436 downloads)
This is an update for FSX of the Railroad Valley version of the Iris F-15E. I have modified the 2D panel to include a pitch trim gauge, the landing gear lights from the VC, a flaps gauge and a speed brake light. I also changed the 2D hud and edited out nonfunctional parts of the panel like one of the bitmaps and the mini panel section of the panel.cfg. I also updated the flight dynamics so it makes mach 2.5 at 37,000 ft. and did the usual correcting of the contact points and things like the wing apex position. This is the whole aircraft.
Posted Apr 15, 2015 09:42 by Bob Chicilo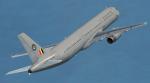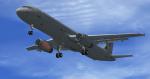 5.18Mb (851 downloads)
This is the A321 of the Belgian air force reg: CS-TRJ. Textures only for the default FSX A321. Textures by: Mees Jansen
Posted Apr 11, 2015 06:43 by Mees Jansen