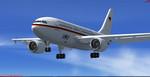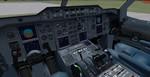 36.55Mb (3441 downloads)
Airbus A310-300 Luftwaffe package for FSX. German Air Force, Luftwaffe, currently (2015) operate 6 Airbus A310 aircraft. Includes VC. Model and VC by Thomas Ruth. I included the nice textures by Thomas Siegmann. Includes FMC by Garret Smith, working wipers and more. A330 sounds and manual included. Please read the manual to understand the panel! Custom packaged by Chris Evans
Posted Oct 5, 2015 08:45 by chris evans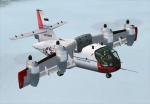 7.60Mb (3938 downloads)
I originally offered this update for FS2004 to Richard Alexander van Hien's LTV-Ryan XC142 for FS2000/2002 because it's a beautiful model of a very unusual aircraft, but which didn't fly properly in FS2004, due mainly to attempts to mimic VTOL simply with extremely high-lift flaps, although the old airfile also didn't seem to suit FS2004 at all. Now I'm offering this FSX version because the .gau gauges used before don't work. I've also changed the flight characteristics and the sounds a little from the FS2004 version. Unfortunately the 'FS2004 propdisk in FSX' problem still exists (you can see trees and clouds through the disk), it seems not too intrusive to me.
Posted Oct 5, 2015 05:41 by Brian Sharpe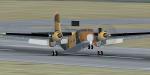 1.28Mb (1329 downloads)
Missing gauges fore the Spanish Caribou
Posted Sep 26, 2015 04:50 by Juan Villamor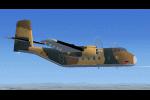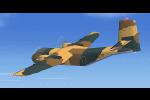 5.93Mb (2024 downloads)
FSX/FS2004. It was a simple, robust, generous trailing edge flaps for short shots, low pressure tires, strong legs in their landing gear unit. With an extensive cargo hold with a fuselage banked up, allowing truck access directly onto the plane without splitting the central cell. The Spanish Air Force acquired thirty of these devices in several batches. He was assigned to Ala 37, Albacete based first and later in Villanubla and Ala 35 of Getafe, making numerous missions. Your registration T9.7 Its indicative 37-07 Full aircraft (read installation and credits files) Model by Mike Stone, adaptation of Jerry Allen, texture by Juan Villamor. Note: I installed a CASA CN 235 2D panel (No VC)
Posted Sep 25, 2015 09:40 by Juan Villamor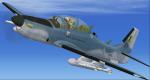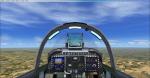 14.67Mb (4098 downloads)
This is an update to the J.E. Narcizo's Embraer Emb 314 Super Tucano. The 2D and VC Panel has all XML Gauges, nine textures by various authors with thumbnails are added. There are armed and unarmed variants providing fourteen planes total.
Posted Sep 13, 2015 04:26 by Michael E. Roberts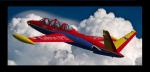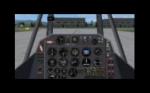 20.07Mb (1871 downloads)
The Fouga Magister, in Patrouille Groupe Tranchant team textures 2015, Original model by KARI VIRTANEN and MIKKO MALINIEMI. VC modification, adaptation to FSX, panels and gauges by Philippe Wallaert. See instructions for installation and configuration in the readme.txt file. Credit: KARI VIRTANEN and MIKKO MALINIEMI for the original aircraft. Repaint by Stephen Browning
Posted Sep 8, 2015 09:56 by Stephen Browning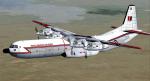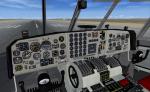 16.34Mb (3856 downloads)
This is a new FSX update for the Douglas C-133 Cargomaster. This revision includes previously missing gauges. The package includes the original texture as well as a beautiful repaint by Mike Barnes. It features a completely re-modeled VC and a newly configured 2D panel. The 2D panel, which is the original by Tim Conrad, has been re-configured also and the VC now entirely matches it. In addition, the graphic issue of the stall gauge in the VC is history and new smoke effest has been added to give the aircraft a more realistic touch. Original model by Tim Conrad and thanks to Mike Barnes for his repaint. New VC and 2D panel configuration as well as smoke effect by Michael Pook.
Posted Sep 8, 2015 08:10 by Michael Pook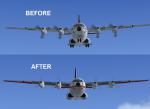 0.10Mb (1213 downloads)
Douglas C-133B Cargomaster FSX friendly propeller texture for the Tim Conrad Douglas C-133B Cargomaster. I've tested this in FSX SP2 and I've tested this and found it usable in the two updated Conrad Cargomasters by Michael Pook and Andiroto as well. By Tom Tiedman
Posted Sep 6, 2015 23:23 by Tom Tiedman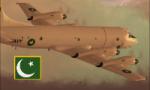 3.07Mb (354 downloads)
Textures to represent a P-3C Orion Aircraft of the Pakistan Navy based at Karachi. You must have the original aircraft by Team FS KBT. Repaint by Murtaza Akbar.
Posted Sep 3, 2015 22:17 by Murtaza Akbar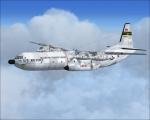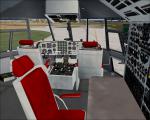 27.90Mb (3776 downloads)
A reworked version for FSX of Tim Conrads legendary C-133B Cargomaster, original for FS9! I have added new photorealistic main, overhead and flight engineer 2d panels, reworked gauges for the VC and added new in- and external views! I have added also a new air.file for this version, because some systems didnt worked properly with the old one in my sim! I am not an expert with air.files, so I have left the original file in an extra folder if someone want to use this one! I have included also an interesting Iceing mod by Charles Owen! How it works please take a look in his read me, included in this dowload! Many thanks to Tim Conrads for his great C-133 sim, Philippe Wallaert and all the other unknown guys for the gauges I could use in the main and VC panel and Halcyon Skies for the C-133 cockpit photos! This is the whole aircraft, only tested in FSX + Acceleration!
Posted Aug 31, 2015 03:17 by Andiroto