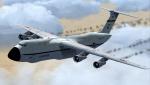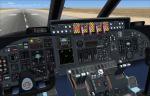 74.01Mb (16056 downloads)
This is an FSX update for the Alphasim Lockheed C-5 Galaxy. The package features a modified and enhanced VC which now has more gauges added than the original VC had. The panel has corrected popup windows for the autopilot and other gauges as well. In addition, four great repaints by different authors are included in the package. Also, The aircraft has now new smoke effect. Original model by Alphasim, repaints by unknown authors, camera views by Erwin Welker and new panel modification and smoke effect by Michael Pook.
Posted Mar 28, 2015 07:44 by Michael Pook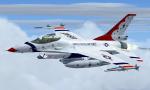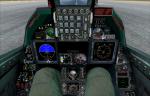 85.54Mb (18760 downloads)
This is a panel update for two different models of the Lockheed Martin F-16. The package includes the original paint by Kirk Olsson and seven beautiful repaints by different authors. The focus of this update lies on a newly configured VC and 2D panel, as one of the two models had a VC which wasn't editable in some of its sections. Now, just about all the gauges of the VC, some of them original, some new, are functioning. All the models display full loadouts, due to the fact that only the Viperden model file, which is only assigned to the editable VC and a full loadout, enables it to be edited entirely. So some of the repaints like the Thunderbird that originally were clean models have now full loadouts as well, but to give them a fairly authentic appearance the pylons have been repainted to match the fuselages. Original model by Kirk Olsson and FSX Update by Danny Garnier, repaints by Mees Jansen, Kirk Olsson, Claus Vendelboe Holmberg and Juan 30005 (original name unknown). New model compilation, new VC and 2D panel configuration, new repaint modifications as well as new smoke effect by Michael Pook.
Posted Mar 25, 2015 07:56 by Michael Pook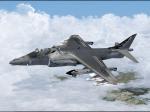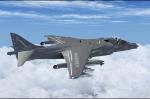 0.01Mb (3759 downloads)
Update Air file and Aircraft.cfg parameters for IRIS AV-8B Harrier II .
Posted Mar 24, 2015 08:48 by Mohammad Faali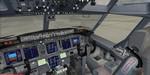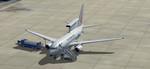 137.22Mb (5060 downloads)
FSX TDS Boeing 737 AEW&C Base Package with Enhanced VC The Boeing 737 AEW&C is a twin-engine airborne early warning and control aircraft. It is lighter than the 707-based Boeing E-3 Sentry, and mounts a fixed, active electronically scanned array radar antenna instead of a rotating one. It was designed for the Royal Australian Air Force (RAAF) under "Project Wedgetail" and designated E-7A Wedgetail. Model by the hugely talented TDS/ Tenkuu Developers Studio with advanced 737-800 VC added. Includes utility for ground services, Passenger bus, cargo, stairs, refuelling truck etc (find it under - Views - Instrument panel - Tds_util) The wonderful new Boeing 737 AEW&C from TDS will be enjoyed by many more people who do not know how to install a VC into a FSX native model. The VC is the Alejandro Rojas Lucena/FSND fantastic revised Boeing 737-800 VC model. This VC model includes Working wipers (right mouse click on switch) with rain effect. Switches for LCD Screens, EICAS, PFD, MFT. Autobrake switch. Opening pilots window. Cabin Lights switch. Realistic FMC. Ground Proximity Warning System (GPWS), More Realistic night VC textures. There are custom Boeing sounds included for that extra realism. Model is not modified in any way. VC added and aircraft.cfg edited to allow correct VC views. TDS wonderful native FSX Boeing 737-700 model. See VC docs to get the best out of the VC and FMC. Zip preview for bigger images. Assembled with VC and tested for FSX by Chris Evans.
Posted Mar 21, 2015 13:08 by chris evans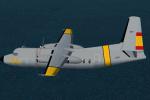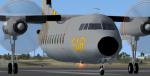 8.07Mb (2358 downloads)
The SAR (Search and Rescue Air) of the Spanish Air Force (FAE), the Fokker 27 is a long-range aircraft (1000 nautical miles range) and up to 11 hours of battery life maximum, depending on the flight profile. This unit soon moved to Gando Air Base in Gran Canaria and depending on various provisions was changing its name to the present denomination of 802 Squadron Air Force and RCC Canarias. Model by Mike Stone. No VC
Posted Mar 19, 2015 21:29 by Juan Villamor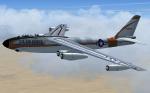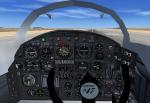 16.81Mb (2867 downloads)
This is an FSX panel update of Rey Lopez's 2002 version of the B-47 Stratojet. The package features the re-modelled and enhanced vc and 2D panel by Erwin Welker which have both been installed in the recent upload of the B-47 Stratojet by Michael Pook. It features two paints, of which one is a U.S. Weather Service model. This is a different model than the one recently posted! Original model by Rey Lopez, VC and 2D panel configuration by Michael Pook and Erwin Welker as well as new smoke effect by Michael Pook.
Posted Mar 18, 2015 13:47 by Michael Pook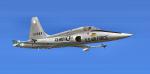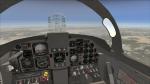 8.55Mb (4121 downloads)
The Northrop F5-A is light attack fighter stiil in use by many countries. Original aircraft by DSB Design. Adaptation to FSX, VC modification, 2D panels for wide and standard screen + original gauges by Philippe Wallaert. See instructions in the readme.txt file. Credit: DSB Design for the original model.
Posted Mar 17, 2015 06:02 by Philippe Wallaert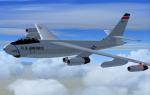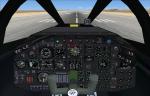 17.25Mb (2782 downloads)
This is a must-have B-47 with updated panel. Update of Michael Pook's earlier FSX update of the Stratojet. The package features both an entirely re-modelled and enhanced vc and a beautiful 2D panel configured by Erwin Welker. Both panels match in almost every respect. Also, The flight tuning is now set for an easier take-off of the aircraft. Original model by Bill Holker, some gauges by Philippe Wallaert for his Stratojet update and 2D panel by Erwin Welker. New enhanced and re-configured vc by Michael Pook.
Posted Mar 16, 2015 06:51 by Michael Pook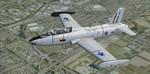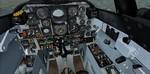 237.92Mb (5877 downloads)
The Aermacchi or Macchi MB-326 is a light military jet aircraft designed in Italy. This package contains an entirely new visual model,with self shadowing,bump mapping and hi-res textures, multiple liveries,working virtual cockpit, 3D gauges,accurate flight model and support for Tacpack and VACMI. Textures by Alessandro Barbarini, flight model by Roy Holmes, sound package by Serge Luzin, additional coding and flight testing by Mario Motta. Designed by Dino Cattaneo. FULLY COMPATIBLE WITH PREPAR3D V2.0. Previous version had 10425 downloads since Feb 12.
Posted Mar 12, 2015 07:35 by dino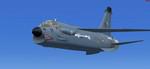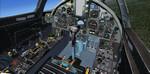 97.32Mb (4741 downloads)
Vought F-8E(FN)Package. Multiple variants, US Navy, French, Blue Angels, USAF, US Marines. Complex pack - please read docs. I added thumbs and sounds and repackaged it for FSX> Thanks to the wonderful designers - Laborie Roland (Rollus13)- Laurent correia (Lco) - Jean Pierre Langer - panel/instrumentation. - Jean Pierre Bourgeois (BeeGee) Original FS9 model repackaged for FSX by Danny Garnier
Posted Mar 11, 2015 04:59 by Garnier D