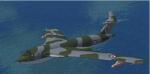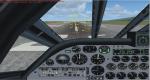 24.93Mb (914 downloads)
This is an update for FSx of the Alpha HP Victor. I have updated the flight dynamics, made a 2D panel from a screen shot of the VC, added a hud to the 2D panel, corrected the contact points, added all the wheels, and changed the flaps to match the flaps gauge that came with the aircraft.
Posted Aug 7, 2015 16:36 by Bob Chicilo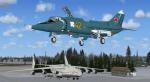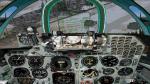 9.09Mb (2907 downloads)
FSX Yak-38 Forger-A VTOL fighter with semi VC in two variants. The original aircraft model is from Kazunori Ito. My addon provides a photorealistic 2D-panel with FSX compatible gauges. One variant provides photorealistic FSX look around views in four more directions and the second variant provides a static VC, matching the 2D panel. FSX camera views and special effects are also configured. FSX panel, added views- and effect configuration by Erwin Welker.
Posted Aug 5, 2015 05:03 by Erwin Welker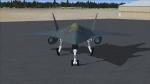 4.06Mb (1572 downloads)
FSX CF-220 Grizzly upgrade patch. Requires installation of grizz220_v4_fsx.zip (version 4, revised 2013) for FS2004. Revisions include adjusted flight dynamics permitting better responsiveness and stability; more accurate fuel flow and autopilot with improved pitch hold; new textures for glass, afterburner and emissive map, and revised model files addressing minor visual issues present with the original release. FREEWARE by Brian Sturton.
Posted Aug 1, 2015 21:19 by Brian Sturton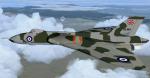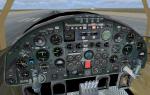 34.77Mb (6072 downloads)
This is the only FSX freeware Avro Vulcan with a functioning VC. The package features a new enhanced VC and 2D panel configuration with partly different gauges added. The VC now matches the 2D panel in every respect, including all the gauges the 2D panel displays. Original model for FS2004 by Capt. I. D'Attomo and Capt. G. Quai, smoke configuration by Tom Tiedman, first publication for FSX by Tom Woolstencroft and the great sound by Darren Law. New VC and 2D panel configuration as well as new fuselage color modification by Michael Pook.
Posted Jul 27, 2015 04:54 by Michael Pook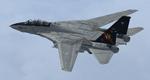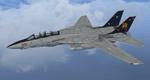 8.31Mb (3446 downloads)
Textures for Dino Cattaneo's F-14D Tomcat v2. VF-11 Red Rippers hi-vis scheme originally from F-14B.
Posted Jul 26, 2015 11:05 by Jiri Soukup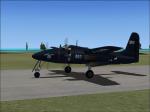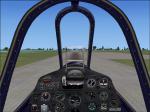 9.41Mb (2304 downloads)
Alpha Sim's Freeware F-7F3 Tigercat For Flight Simulator X. The Tigercat was Grumman's late-war effort at a carrier-based twin-engine attack aircraft. It was never awarded a production contract. Highly lethal, this aircraft packed enormous firepower and was very fast. This model depicts the F-7 Tigercat " Bad Kitty " Modifications, Effects, New Panel 2D and 3D and Textures by Mark Rooks
Posted Jul 18, 2015 01:19 by Mark Rooks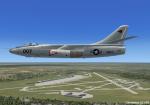 12.39Mb (2190 downloads)
Alpha Sim's Freeware A-3B Sky warrior For Flight Simulator X. The Douglas A-3 Skywarrior was designed as a strategic bomber for the United States Navy and was among the longest serving carrier-based aircraft in history. It entered service in the mid-1950s and was retired in 1991. This model depicts the A-3 Sky Warrior on display on the deck of the USS Yorktown in Charleston SC. Pictures and History Modifications and Textures by Mark Rooks
Posted Jul 4, 2015 02:27 by Mark Fireball Rooks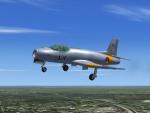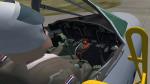 68.88Mb (1205 downloads)
FSX/Prepar3D Fokker S-14 Mach-Trainer L-1 demo. The Fokker S14 Mach-trainer was the first purpose designed and built, side by side seated, jet trainer. First Flight 19 May 1951. Only 20 were built and used by the Royal Netherlands Air Force from 1955 till 1967.The modelling and texturing is brought to the highest detail possible and a new 2D and Virtual Cockpit added. Paintscheme presented here is as the L-1 was used for airshow demonstrations. Features annimated landinggear, flightcontrols, lights, canopy and ground services and a fully functional VC. This issue includes the earlier released fix. By David Wooster and Emile Lancee.
Posted Jun 20, 2015 05:56 by Nicolas Neveu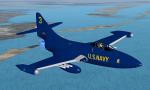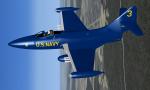 3.83Mb (700 downloads)
Textures for the Aeroplane Heaven F9F-5 Panther. Requires the AHGrummanF9F-5 model updates found here. This is painted as the No.3 jet of the Blue Angels. Includes panel for the FSX version. Repainted by R.E. Wyman.
Posted Jun 16, 2015 23:03 by R.E. Wyman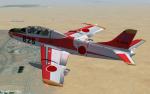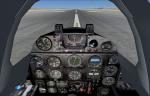 10.97Mb (1530 downloads)
The Fuji T-1 was Japan's first jet-powered trainer aircraft. The package is an FSX update for the FS2002/2004 Fuji T-1 by Kazunori Ito and features a new 2D panel with FSX compatible gauges and a new static VC (non-functional gauges). In addition, smoke and burner flame effects have been added to the aircraft. Original model by Kazunori Ito, new static VC and effect configuration by Michael Pook.
Posted May 30, 2015 12:28 by Michael Pook