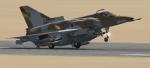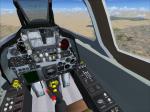 69.47Mb (9738 downloads)
I updated Erick Cantu and Eduardo Fadul's FS2004 IAI Kfir C7 Package by replacing the incompatible gauges with FSX ones. This plane has a wide range of performance (139 kts. to Mach 1.6). Delta wing aircraft have no flaps and the Kfir performs just fine without them. There are 45 aircraft and load outs. Textures are for Israel, Columbia, Ecuador, Sir Lanka, US Marines and US Navy. Includes both 2D & VC Panels
Posted Mar 10, 2012 21:29 by Michael E. Roberts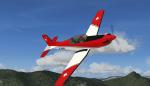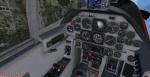 62.58Mb (7716 downloads)
This is the wonderful Tim Conrad Pilatus PC-7 v.2 package tweaked for realistic Flight Dynamics, Sound, Skins and helpful gauge Updates. You will enjoy choosing from 20 different numbered Skins to make it as realistic as possible in a picture or video. Credits in the Pack! Previous version had 6363 downloads!
Posted Mar 10, 2012 04:20 by Karl Meindl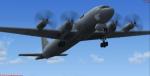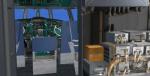 138.25Mb (7983 downloads)
The Ilyushin Il-38 is a maritime patrol aircraft and anti-submarine warfare aircraft designed in the Soviet Union. It was a development of the Ilyushin Il-18 turboprop transport. Pqackage from FS2004 but will work in FSX but with small limits on some gauges - but OK. FS9 Model by makc-sim
Posted Mar 2, 2012 08:59 by mattmiller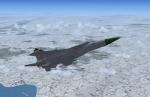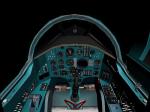 12.18Mb (10023 downloads)
In 1976, the Soviets started to develop an advanced version of MiG25, the MiG-25PD ("Foxbat-E").This upgrade consisted of new RP-25 Sapfir (Sapphire) look-down/shoot-down radar (the same radar as used in the MiG-23 fighter), infrared search and track (IRST) system, other electronic improvements and more powerful R15B-300 engines.
Posted Mar 1, 2012 04:00 by Hadi Tahir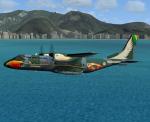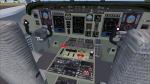 44.47Mb (7685 downloads)
FSX CASA C-295M The EADS CASA C-295 is a twin-turboprop tactical military transport aircraft manufactured by Airbus Military in Spain. The C-295 is a further development of the successful CASA CN-235 with a stretched fuselage, 50% more payload capability and new PW127G turboprop engines. The C-295 is in service with the Armed Forces of more than 10 countries. it has been widely tested in all kinds of aerial deployments: launching SAR rafts, emergency equipment, and parachutists. This package depicts the colorful Brazilian Air Force SAR air show livery displayed at the International Air Tattoo at Fairford (England) in 2009 and 2010. Full package for FSX/SP2 including custom sounds, custom panel with HUD and VC. By Jean-Pierre Brisard and Bob May - Premier Aircraft Design
Posted Feb 27, 2012 08:34 by Bob May (PAD)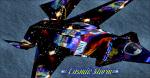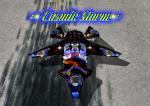 2.01Mb (1908 downloads)
Custom texture for Bruce Fitzgerald's F/A-37 Stealth Talon. This is a texture only, original aircraft files can be found here on Simviation. This is a very detailed custom texture. You can see a video of it at this link http://youtu.be/Qfnlb-DbOKE
Posted Feb 25, 2012 05:39 by Albert P. Wydeen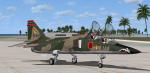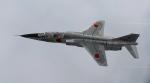 7.87Mb (542 downloads)
2 tactical repaints (textures only)for Tim Conrads excellent FSX Mitsubishi T-2. Reapaints are a modification of the default skins created by Mr Conrad, putting the T-2 into Air Superiority grey and standard varigated F-1 pattern cam.
Posted Feb 22, 2012 19:35 by Lazarus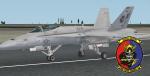 1.87Mb (1918 downloads)
This texture was created with Photoshop CS5 For use with the Acceleration F18 and Sludge F18 and F18 2012 for fsx
Posted Feb 22, 2012 17:18 by Jim Abbey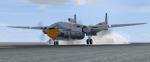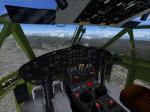 27.70Mb (6908 downloads)
I updated Daisuke Yamamotos' C-119 both standard and jet assisted versions. I added texture thumbnails and jet sounds for the assisted versions. Includes both VC & 2D panels.
Posted Feb 20, 2012 21:58 by Michael E. Roberts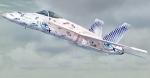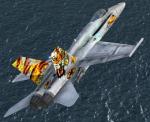 104.82Mb (6924 downloads)
This is the third version of my modification/overhaul for the default Acceleration X F/A-18 Model. It's a collection of add-ons, custom flight physics, stability in carriers traps. Added manual flaps use. Included: new glass reflections and new glass HUD. Blue personalized virtual cockpit added for some airplanes. Also the realistic sound by Serge LSA. And 13 textures from "The Hornet's Nest" by Ray Gagnon Total of 26 new textures. http://www.youtube.com/watch?v=o0_CPEEniiw
Posted Feb 20, 2012 08:10 by Hani Michal