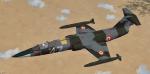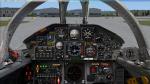 7.12Mb (13290 downloads)
The F104S is the Italian version of the supersonic fighter Lockheed F104 constructed for the Italian Air Force with improved avionics and electronic equipments. Original aircraft by Massimo Taccoli. Adaptation to FSX, VC modifications, 2D panels and gauges for wide and standard screen by Philippe Wallaert. See instructions in the readme.txt file. Credit: Massimo Taccoli for the original aircraft. Fix for my previous post (Callout was missing)
Posted Apr 4, 2014 11:04 by Philippe Wallaert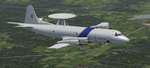 14.27Mb (4774 downloads)
FSX Lockheed P-3B AEW / U.S. Customs and Border Protection package. P-3C Orion FSX is required in order to use this model. Two kinds of paint were prepared. This is a native FSX model. However, it is not compatible with DX10. It did not apply the bump mapping. Exterior and painting of this model has been created in more detail than previous work. Especially, the main wing relation (flap and engine nasser, etc.) is the new designs. By Team FS KBT/ Hiroaki Kubota. Requires the prior installation of the Team KBT P3-C
Posted Mar 31, 2014 03:24 by Team FS KBT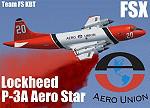 6.86Mb (4475 downloads)
FSX Aero Union Lockheed P-3A Aerostar. P-3C Orion FSX is required in order to use this model. If it enters appropriately to [LIGHTS] in aircraft.cfg, an effect will appear by operating the fire retardant spraying switch in VC. This is a native FSX model. However, it is not compatible with DX10. It did not apply the bump mapping. Exterior and painting of this model has been created in more detail than previous work. Especially, the main wing relation (flap and engine nasser, etc.) is the new designs. By Team FS KBT / Hiroaki Kubota. Requires the prior installation of the Team KBT P3-C
Posted Mar 31, 2014 03:07 by Team FS KBT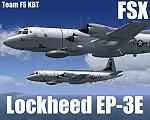 15.58Mb (4223 downloads)
EP-3E for FSX. FSX Lockheed EP-3E Aries II. P-3C Orion FSX is required in order to use this model. This is a native FSX model. However, it is not compatible with DX10. It did not apply the bump mapping. Exterior and painting of this model has been created in more detail than previous work. Especially, the main wing relation (flap and engine nasser, etc.) is the new designs. EP3E without an antenna like a hedgehog is also enclosed this time. By Team FS KBT / Hiroaki Kubota. Requires the prior installation of the Team KBT P3-C Orion
Posted Mar 31, 2014 03:07 by Team FS KBT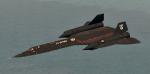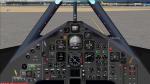 7.46Mb (14694 downloads)
The SR 71A is one of the fastest aircraft ever built (mach 3.3). This version from Alpha Sim has been adapted to FSX with a functionnal VC, 2D panels for wide and standard screen, GPWS and warning callout. See readme.txt file for instructions. Credit: Alpha Sim for the original model.
Posted Mar 28, 2014 04:16 by Philippe Wallaert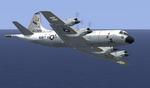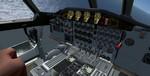 127.21Mb (13843 downloads)
P-3C Orion Package V3.2 for FSX The update of the content shown in new assign.jpg and v32.jpg. The gray color of US Navy VP-6 and VP-8 and VP-47 was made into a more realistic color tone. Since the conventional gray color is also enclosed, please choose the favorite one. Exterior and painting of this model has been created in more detail than (V29) previous work. Especially, the main wing relation (flap and engine nasser, etc.) is the new designs. Several kinds of P-3C were prepared like symbolizing P-3C that was during transition now. Nine versions in this package. See readme for more details and options. Team FS KBT
Posted Mar 27, 2014 06:24 by Team FS KBT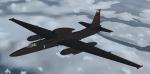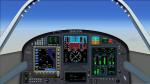 7.55Mb (4237 downloads)
The Lockheed U-2 S Dragon Lady is a spy aircraft able to fly at 70,000 feet at mach 0.77. Original model by ALPHA SIM. Adaptation to FSX, VC modification, panels for wide and standard screen including GPWS callout by Philippe Wallaert. See readme.txt file for installation. Credit ALPHA SIM for the original aircraft.
Posted Mar 23, 2014 12:29 by Philippe Wallaert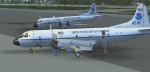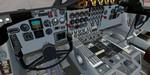 100.96Mb (10861 downloads)
FSX NOAA WP3 Lockheed Orions Package. This is a freeware P3 Orion model created by Daisuke Yamaoto and Team FS KBT, this model was compiled by GMAX only for FSX. Tested and filmed on FSX Gold with Acceleration. May work in P3D but not tested. Self shadowing and the bump texture can be seen. The display confirmation with DX10 is not executed. I didn't create the aircraft I took the great work of Team FS KBT and added some elements for the WP3E Orion. Then repainted it to match the Orion's used by NOAA. I added the following. - Exhaust Effects - New Lighting Effects - Programmable GPWS - Digital Fuel add Groundspeed gauges - Upgraded VC only panel with new gauges - Added Auto Start Gauge - Added Battery Indicator Light/Gauge - Added Alternator Indicator Light/Gauge - Added Avionics Indicator Light/Gauge - Added Popup Trim Gauge - Added a Digital Mini Panel for 2D use - Added Icons for all popup windows - Added Door Control Gauge - Changed the Throttles to indicate Prop Settings
Posted Mar 17, 2014 00:54 by David Robles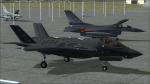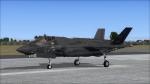 4.21Mb (3155 downloads)
Repaint of Dino Catteneo's F-35A in markings for the 61st FS, Luke AFB, Az.
Posted Mar 16, 2014 18:15 by Jeff Stoermer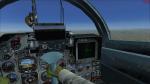 2.59Mb (2720 downloads)
FSX VC upgrade with added views for the Sukhoi-27 and Sukhoi-30 from Braden Peters (SU-27FlankerforFSX). This addon provides a simple static VC for that FS9-model flying in FSX. The VC is matching the 2D-panel. There are also eight external- and three VC-camera views, including a rearseat view for the 2-seater. VC-conversion and camera configuration by Erwin Welker.
Posted Mar 13, 2014 04:16 by Erwin Welker