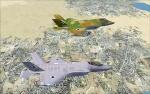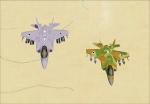 21.73Mb (2118 downloads)
Two textures (camo & grey) for Lockheed Martin F-35 Lightning II Version 2.10. Includes custom HUD by Jivko "Neutrino" Rusev and Scott Printz, sound package by Serge "fsxnavypilot" Luzin, and conventional flight dynamics by Roberto Leonardo and full STOVL functionality by Rob Baredregt and Mario Motta.Designed by Dino Cattaneo. Textures by JALopezR
Posted Feb 3, 2013 14:45 by archive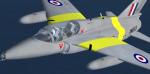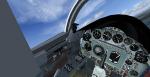 26.73Mb (5132 downloads)
FSX/FS2004 Folland Gnat Perhaps the most widely known of the RAF's jet trainers as a result of its outstanding performances in the hands of the pilots of the Red Arrows aerobatic team, the diminutive Folland Fo.141 Gnat, was designed originally as a light fighter. The major export order was from India: 40 airframes in various stages of completion were supplied from the UK, and licence-production was undertaken by Hindustan Aeronautics Ltd at Bangalore, local production accounting for 175 aircraft. The Gnat entered Indian Air Force service in the spring of 1958 and ultimately eight squadrons were equipped with it. Original mdl by Brian Franklin. Burner/smoke effects and Upgrade to FSX by A.F.Scrub.
Posted Feb 2, 2013 12:43 by A.F.Scrub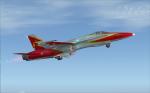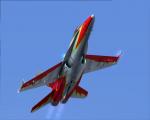 2.62Mb (1839 downloads)
Texture only for the A18 Hornet FSX Acceleration model. La Patrulla Aguila is the aerobatics group of Spanish Air Force. Founded in 1985 with headquarters in the town of San Javier in Murcia, one flying with eight CASA C-101 aircraft of Spanish manufacture. It has a high global preparedness, highlighting inverted maneuvers such as looping and landing in formation, this being the first patrol that has failed to produce. It is the only aerobatic team using yellow smoke in air shows, to carry the flag of Spain. This Hornet is painted with its spectacular livery. Repaint by JALopezR
Posted Jan 22, 2013 15:49 by JALopezR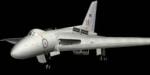 3.93Mb (1019 downloads)
BETA version: Avro 698 prototype VX777 model only, with default 737-800 panel and sound. Fully working animation and better modeling to represent the original which was quite unique (longer than vx770, different wings, different airbrakes etc from the production B1). This is a big improvement on my earlier version and a great complement to the original prototype vx770. Enjoy, Doug Sleigh
Posted Jan 9, 2013 12:34 by Douglas Sleigh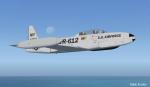 17.92Mb (4001 downloads)
This is Tim Conrad's T-33 Updated For Flight Simulator X. Design work for the Lockheed P-80 began in 1943 with the first flight on 8 January 1944. Following on the Bell P-59, the P-80 became the first jet fighter to enter full squadron service in the United States Army Air Forces. As more advanced jets entered service, the F-80 took on another role - training jet pilots. The two-place T-33 jet was designed for training pilots to fly jets. This Aircraft belongs to the United States Air Force. This Aircraft has a new 2D and 3D fully functioning cockpits and new Effects. Textures and Updates by Mark " Fireball " Rooks of RDG Aircraft. Package Includes Pictures of the original TR-612 Aircraft Currently located In South Ga.
Posted Jan 1, 2013 00:27 by Mark Fireball Rooks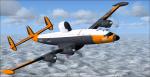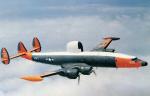 4.70Mb (1333 downloads)
EC-121K Pacific Missile Range Textures for Team 1049's FSX EC-121/WV-2 Updated Package. This is a repaint of a WV-2 as A/C# 137890 EC-121K of the Pacific Missile Range, Barking Sands, Hawaii. Late 1950s era.
Posted Dec 31, 2012 20:24 by Michael E. Roberts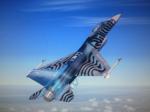 4.04Mb (1879 downloads)
Belgian Air Force Solo Display Team textures for Kirk Olssen's F-16 Viper. Textures by Mees Jansen. Requires original model adapted for FSX.
Posted Dec 31, 2012 07:19 by Mees Jansen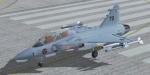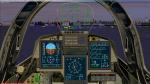 10.03Mb (10813 downloads)
The Gripen is a multirole fighter constructed by the Swedish company SAAB. It entered in service in 1997 and more than 240 have been constructed. Original model by Thinus Pretorius. Adaptation to FSX, wide screen panel, GPWS callout by Philippe Wallaert. See instructions in the readme.txt file. Credits: Thinus Pretorius for the original aircraft model. Nice flights!
Posted Dec 30, 2012 12:54 by Philippe Wallaert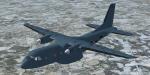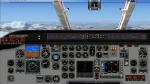 5.64Mb (5877 downloads)
The CASA (now Airbus Military) CN-235 is a twin turboprop medium range transport aircraft. More than 250 units have been built since 1988. 2 liveries in this package: French Army and Moroccan Army. Original model and textures by J.E.Narcizo & RanchoJEN. French army textures, adaptation to FSX, original wide panel with GPWS callout and VC adaptation by Philippe Wallaert. See instructions in the readme.txt file. Credits: J.E.Narcizo & RanchoJEN for the original model. Nice flights!
Posted Dec 30, 2012 12:31 by Philippe Wallaert

3.20Mb (647 downloads)
EC-121 Warning Star textures for Danny Garnier's FSX update of the Alphasim RC-121D, as an EC-121D of the 551st. AEW & C Wing, Otis AFB, Massachusetts.
Posted Dec 23, 2012 05:01 by Michael E. Roberts