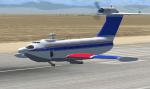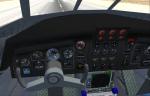 6.02Mb (1575 downloads)
This is an FSX/ FSX acceleration update of the FS2002/2004 Alphasim A90 Orlenok Ekranoplan, an amphibian Soviet Union aircraft of the 1970s.
Posted Aug 30, 2013 11:23 by Michael Pook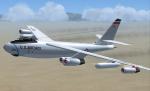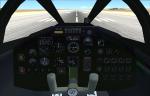 5.93Mb (3103 downloads)
This is an FSX update of the FS2004 B-47 Stratojet bomber by Bill Holker. Panel configuration by Michael Pook. It features both an FSX VC and 2D panel as well as corrected smoke effects
Posted Aug 28, 2013 17:58 by Michael Pook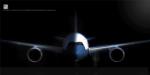 111.20Mb (4833 downloads)
The Boeing 757 is operated by the USAF as C32A. But the Boeing 787 could be your substitute. This is the Boeing 787-8 from TDS in the livery of USAF C32A.
Posted Aug 27, 2013 17:15 by JALopezR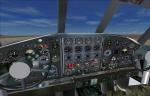 8.96Mb (535 downloads)
These are some required gauges for the Atlant. Sorry for forgetting to enclose them in my recent upload.
Posted Aug 27, 2013 12:23 by Michael Pook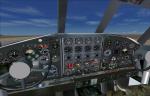 13.40Mb (2116 downloads)
FSX/FSX Acceleration version of Brett Hoskins' Myasishchev Atlant. This is an FSX/FSX acceleration adaptation of the Russian Transporter Myasishchev Atlant by Brett Hoskins. It features fsx compatible gauges for both the vc and the 2D panel. Panel configuration by Michael Pook. This is the whole aircraft. REQUIRES GAUGES ABOVE
Posted Aug 27, 2013 04:01 by Michael Pook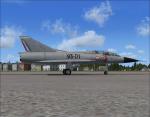 5.43Mb (947 downloads)
This is a repaint of the Mirage IIIB EB 1/93 "Bretagne", stationed in Cazaux in 1966. It is compatible with Restauravia Mirage IIIB. Repaint By Fabien RAOUL
Posted Aug 25, 2013 06:36 by Fabien RAOUL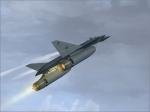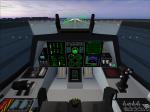 107.65Mb (6018 downloads)
CF-220 Grizzly (version 4, revised 2013) for FSX. Concept design for a Canadian dedicated air superiority aircraft with secondary ground attack capability. Features include full virtual cockpit, operating afterburner petals, four loadout options, and a total of 56 texture options (including four display schemes). FREEWARE by Brian Sturton.
Posted Aug 25, 2013 03:49 by Brian Sturton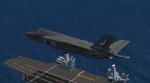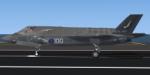 3.47Mb (1112 downloads)
A repaint for Dino Cattaneo's F-35B depicting a semi-fictional Lightning II FA.1 in Royal Navy service with 899 Naval Air Squadron, formerly the Operational Conversion Unit for the Sea Harrier force based at RNAS Yeovilton in Somerset, prior to that aircraft's retirement in 2006.
Posted Aug 19, 2013 06:04 by Ash Jackson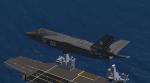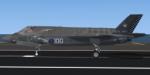 3.47Mb (461 downloads)
A repaint for Dino Cattaneo's F-35B depicting a semi-fictional Lightning II FA.1 in Royal Navy service with 801 Naval Air Squadron, formerly a front-line Sea Harrier squadron based at RNAS Yeovilton in Somerset, prior to that aircraft's retirement in 2006. By Ash Jackson
Posted Aug 19, 2013 06:02 by Ash Jackson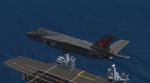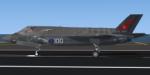 3.48Mb (546 downloads)
A repaint for Dino Cattaneo's F-35B depicting a semi-fictional Lightning II FA.1 in Royal Navy service with 800 Naval Air Squadron, formerly a front-line Sea Harrier squadron based at RNAS Yeovilton in Somerset, prior to that aircraft's retirement in 2006. By Ash Jackson
Posted Aug 19, 2013 05:54 by Ash Jackson