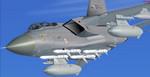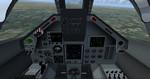 104.52Mb (12277 downloads)
The Tornado F3 was selected for development from the original Tornado GR1 attack aircraft in the late 1970s as the RAF's dedicated fighter following an MoD review of other NATO candidate aircraft. A total of 170 were ordered. The main visible difference from the GR1 or GR4 attack aircraft is the longer fuselage, which permits greater internal fuel stowage. It was retired on 22 March 2011 by the Royal Air Force, and is currently in service only with the Royal Saudi Air Force. It was also previously operated by the Italian Air Force. This is an update of IRIS Tornado F-3 freeware aircraft. I fixed the problem where you cannot see out of the VC windows and I fixed the sound so you do not have to listen to the pilot breathing. All of the things in this update are from IRIS freeware release aircraft. Requires FSX Acceleration or Service Packs 1 & 2 to be installed.
Posted Oct 3, 2013 11:51 by archive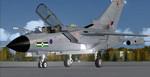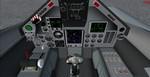 80.11Mb (9774 downloads)
The Tornado GR4 is a variable geometry, two-seat, day or night, all-weather attack aircraft capable of delivering a wide variety of weapons. Powered by two Rolls-Royce RB 199 Mk 103 turbofan engines, the GR4 is capable of low-level supersonic flight and can sustain a high subsonic cruise speed. Panel fixed so all gauges now show. Released as freeware by Iris. Re-Uploaded for those who don't have the fixes for the foggy VC Glass. I have inverted Alpha Channeling, added rear seat, overshoulder VC views and port intake external view. Panel conversions by Danny Garnier. Other mods by 'Hotzoner' Requires FSX Acceleration or Service Packs 1 & 2 to be installed.
Posted Oct 3, 2013 11:50 by archive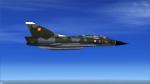 3.80Mb (858 downloads)
Texture for the Mirage IIIB by Restauravia represent a unit of the EC 2/91 Bretagne during 1990
Posted Oct 2, 2013 16:26 by De Kergariou Geoffrey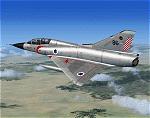 5.91Mb (1048 downloads)
These textures are intended for use with the Mirage IIIB by Restauravia. They represent a Mirage IIIBJ, "Shahak 86", of the Israeli Defence Force/Air Force assigned to the 101st "First Fighter" Squadron at Hazor Air Force Base in the mid-1960s. Created using paintkit by Philippe Penot. Repaint by Frank Safranek.
Posted Oct 2, 2013 02:01 by Frank Safranek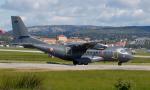 1.60Mb (1359 downloads)
Textures for the Casa 295M representing the French Air Force on the 62 E.T. based on the Creil Air Base on the north of the Paris region. You need requires the CASA295_M created by Premier Design Aircraft.
Posted Oct 1, 2013 22:08 by Fabien Raoul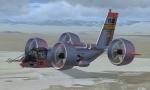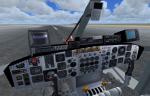 13.05Mb (6671 downloads)
FSX update for Kazunori Ito's Bell X-22A. The Bell X-22A was designed and built to evaluate Bell's patented dual tandem ducted- propeller configuration for a V/STOL transport. By Kazunori Ito, updated for FSX by Michael Pook.
Posted Sep 29, 2013 09:37 by Michael Pook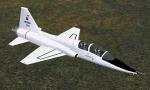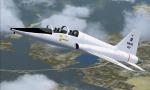 2.40Mb (1612 downloads)
Repaint of the FSD T-38A Talon. This is the plain white scheme worn by the NASA T-38's flown by astronauts involved in the Gemini and Apollo space programs of the 1960's. It may not be flashy but if you were an astronaut in those days you drew public attention regardless of your aircraft's paint scheme. This repaint was inspired by the NASA T-38's that flew out of Ellington AFB, Houston. Painted by R.E. Wyman. Requires the FSD T-38A updated for FSX by Danny Garnier.
Posted Sep 29, 2013 00:47 by R.E. Wyman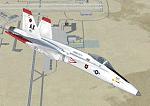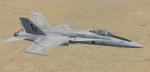 8.92Mb (851 downloads)
This is a repaint (textures only) package for the default FSX Acceleration F-18C. These textures represent a white/red chase aircraft and the gray alert fighter schemes based at the Aeroworks Echo Canyon Facility in Nevada, and are released to complement the Railroad Valley 2013 scenery. By Jason L. Terry.
Posted Sep 28, 2013 00:07 by Jason L. Terry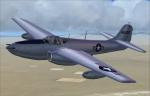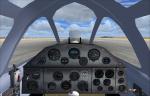 10.88Mb (1283 downloads)
The Bell P-59A was the first United States jet fighter, designed during World War II. However, it never went into combat, because the USAF was not impressed with its performance. The model features FSX compatible gauges and added smoke effects. Configuration by Michael Pook
Posted Sep 25, 2013 02:19 by Michael Pook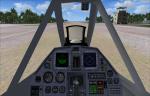 10.52Mb (3194 downloads)
FSX update for Kazunori Ito's Mig-37 Ferret. This aircraft is a Russian stealth bomber designed as the counterpart of the American F-19. It features FSX compatible gauges in the VC and 2D panel as well as added smoke effects.
Posted Sep 24, 2013 10:49 by Michael Pook