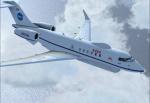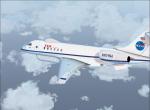 3.97Mb (1443 downloads)
NASA Planetary high orbit scientific platform for the IRIS Easter Egg package. This would be the perfect aircraft for earth science studies. Requires the Sentinal from Iris Eater Eggs 2013
Posted Aug 23, 2014 22:08 by David Robles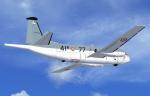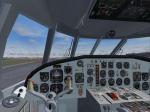 19.93Mb (1670 downloads)
FSX (Acc.) Directx9 mode, M.Dassault-Breguet Atlantic 1, model V. 2.1,"Italian Airforce. The present aircraft model had been completely reworked with this version as regards to the original model released many years ago and it has now an animated 3D virtual cockpit. The model is painted in two different liveries of Italian Air Force examples. Enclosed two other special commemorative paint schemes. Massimo Taccoli
Posted Aug 22, 2014 03:17 by Massimo taccoli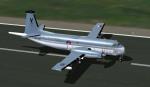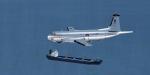 21.16Mb (1226 downloads)
This is the Brequet Atlantique (Made by: Massimo Taccoli) with the royal Netherlands Navy Paintscheme. Contains 2d panel, and sound. Textures By: Mees Jansen. NO Vc Included.
Posted Aug 12, 2014 10:52 by Mees Jansen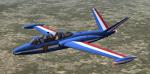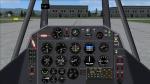 8.15Mb (2689 downloads)
The Fouga Magister (here in Patrouille de France livery) was a light attack, training fighter. Original model by KARI VIRTANEN and MIKKO MALINIEMI. VC modification, adaptation to FSX, panels and gauges by Philippe Wallaert. See instructions for installation and configuration in the readme.txt file. Credit: KARI VIRTANEN and MIKKO MALINIEMI for the original aircraft.
Posted Aug 11, 2014 06:48 by Philippe Wallaert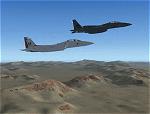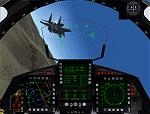 55.36Mb (6043 downloads)
This standalone full package of a modified and upgraded version of Iris' F-15E. It sports the tail codes of the Aeroworks Flight Centers in Railroad Valley, Nevada. The package includes two schemes in different configurations, updated autopilot, differential brakes and various other upgrades and changes. Incorporates popup FSX native radar for AI and Multiplayer aircraft. Updated by Jason L. Terry
Posted Jul 30, 2014 23:49 by Jason L. Terry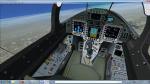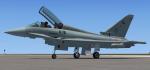 23.12Mb (6324 downloads)
This is the complete Alphasim's Eurofighter Typhoon for fsx (now freeware) with textures of the Spanish Air Force. In single version and 2 seats and both unloaded weapons. Single seat with original texture. Includes VC.
Posted Jul 30, 2014 00:56 by Enrique Medal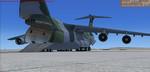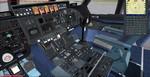 20.31Mb (15196 downloads)
FSX/FS2004 Lockheed C-5 Galaxy package with USAF White, Camo, Gray, textures. Lockheed's massive C5 Galaxy had its origins with the CX-HLS project of 1963, which specified a heavy transport which could carry 250,000 lbs over 3,000 miles without inflight refueling. The first C-5A flew on June 30, 1968, with the last example delivered in May, 1973. The C-5 has 'roll-on, roll-off' capabilities, with huge clamshell doors in the rear, and a nose (visor) that lifts above the cockpit. Comes in 3 textures - white, camo and grey. Custom VC and 2d panel. Opening front and rear loading bays. Added Honeywell FMC and Posky Util for door control. Ex payware from Alphasim/Virtavia. Packaged by Michael Litze.
Posted Jul 25, 2014 11:10 by mick litze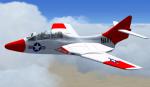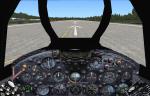 25.67Mb (4589 downloads)
This is an update for those who may have downloaded the recent FSX update here at Simviation, which contained an entirely transparent VC in some systems. I remedied this problem and designed a new VC and a respective 2D panel. The package includes three models, one two seater and two single seaters as well as new smoke effects. Original model by David Wooster, VC, 2D panel update and smoke effects by Michael Pook.
Posted Jul 22, 2014 02:13 by Michael Pook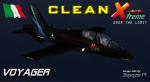 5.97Mb (2081 downloads)
This download adds to the previous updated package of Massimo Taccoli's "Aermacchi MB339A Package" 2 more livre model: Black Xtreme Clean and Black Xtreme Load also fixed a small bug in the camera views the previous models.
Posted Jul 21, 2014 16:19 by Voyager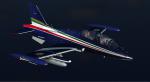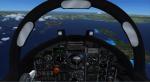 95.45Mb (9509 downloads)
50 models MB339A Multicolored Smoke5 system. More than 20 Camera views. The system smoke "Smoke5" opens with SHIFT 4 and is enabled only for models "Pan Pony, 2Tanks and Full-Load". For models "Clen, Armed and 4Tanks" SHIFT 4 Opens the panel Smoke5 but it does not work no emission of smoke because it has been deliberately disabled as these models do not have tanks or pylon which should contain the liquid that generates smoke. However, you can re-enable this feature by opening the file Aircraft.cfg and change as described in the readme. Model created by Massimo Taccoli.
Posted Jul 19, 2014 17:23 by Voyager