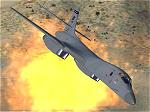 24.64Mb (9187 downloads)
This standalone full package of a modified version of Alphasim's B-1B. It sports the BX tail code of Aeroworks Flight Center IV in Railroad Valley, Nevada. The package includes one scheme, a sound fix for lower volume, updated autopilot, differential brakes and various other upgrades and changes. It uses only the advanced flight model. Base model by Alphasim. Updates by Jason L. Terry
Posted Oct 18, 2013 02:17 by Jason L. Terry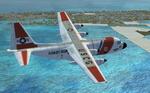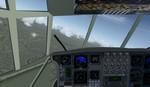 62.30Mb (14065 downloads)
ALPHA Simulation C-130 Hercules originally designed for FS2004 has been reworked for FSX with new sounds, new VC only flight deck, multiple pop up windows, new air file, new flight dynamics, new air configuration, thumbnails, adjustable cargo and fuel weights, new gauges, exhaust effects, all textures converted to DDS format, new camera views, window icons placed within the VC. Textures Include: 314th Air Wing, USAF, USAF, 57th ARR, 47 Sqn. RAF, USCG, Blue Angels, US Navy, AC-130A Hercules Gunship.
Posted Oct 18, 2013 01:39 by David Robles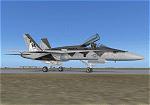 4.38Mb (2203 downloads)
Default repaint (textures only) of the Acceleration F-18. This scheme is based upon the experimental finish devised by aviation artist Keith Ferris in the late 70's and designed to break up the outlines of an aircraft using different shades of grays in a hard edged splinter style. Several aircraft, usually Navy F-14's, F-4's and agressor F-5's took part in the trials, but the scheme has never largely been adopted. By Jason L. Terry
Posted Oct 12, 2013 23:41 by Jason L. Terry


53.10Mb (5717 downloads)
I updated the Dmitry Samborski (samdim)Tu-95 and Tu-142 for FS2004 by relaccing the FS2004 panel with the Tu-126 panel also by Dmitry Samborski and adding texture thumbnails. 2D panel only, no VC panel.
Posted Oct 12, 2013 01:18 by Michael E. Roberts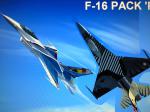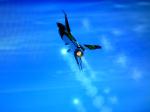 80.61Mb (6011 downloads)
This pack contains three F-16 liveries updated: The BAF solo display jet 2012, Soloturk HD, and an (fictional) monster energy F-16. This pack also contains cool effects like: Flares, afterburner, and smoke. Repaints by Mees Jansen. F-16 model by: Kirk Ollson (INCLUDED)
Posted Oct 6, 2013 08:49 by Mees Jansen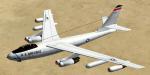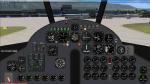 6.20Mb (3546 downloads)
Reworked version of the original model by Bill Holker and Michael Pook. The B47 was the first jet bomber used by the SAC during the cold war. 2D and VC panel for wide screen with GPWS and alarm callout. Credits: Bill Holker for the original aircraft. See instructions for installation in the readme.txt file. Nice flights!
Posted Oct 6, 2013 01:19 by Philippe Wallaert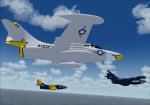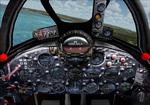 74.85Mb (5035 downloads)
Corrected file: Aeroplane Heavens F9F5 Panther total reworked with new VC only panel, 1950's styled FSX coded gauges, all new sound, all new textures in DDS format, new air configuration file, new flight dynamics and added camera views.
Posted Oct 4, 2013 22:52 by David Robles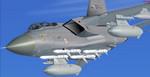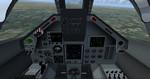 104.52Mb (12243 downloads)
The Tornado F3 was selected for development from the original Tornado GR1 attack aircraft in the late 1970s as the RAF's dedicated fighter following an MoD review of other NATO candidate aircraft. A total of 170 were ordered. The main visible difference from the GR1 or GR4 attack aircraft is the longer fuselage, which permits greater internal fuel stowage. It was retired on 22 March 2011 by the Royal Air Force, and is currently in service only with the Royal Saudi Air Force. It was also previously operated by the Italian Air Force. This is an update of IRIS Tornado F-3 freeware aircraft. I fixed the problem where you cannot see out of the VC windows and I fixed the sound so you do not have to listen to the pilot breathing. All of the things in this update are from IRIS freeware release aircraft. Requires FSX Acceleration or Service Packs 1 & 2 to be installed.
Posted Oct 3, 2013 11:51 by archive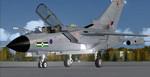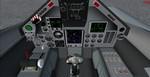 80.11Mb (9738 downloads)
The Tornado GR4 is a variable geometry, two-seat, day or night, all-weather attack aircraft capable of delivering a wide variety of weapons. Powered by two Rolls-Royce RB 199 Mk 103 turbofan engines, the GR4 is capable of low-level supersonic flight and can sustain a high subsonic cruise speed. Panel fixed so all gauges now show. Released as freeware by Iris. Re-Uploaded for those who don't have the fixes for the foggy VC Glass. I have inverted Alpha Channeling, added rear seat, overshoulder VC views and port intake external view. Panel conversions by Danny Garnier. Other mods by 'Hotzoner' Requires FSX Acceleration or Service Packs 1 & 2 to be installed.
Posted Oct 3, 2013 11:50 by archive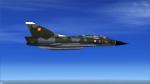 3.80Mb (847 downloads)
Texture for the Mirage IIIB by Restauravia represent a unit of the EC 2/91 Bretagne during 1990
Posted Oct 2, 2013 16:26 by De Kergariou Geoffrey