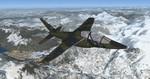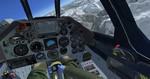 16.29Mb (2046 downloads)
Alphajet JaboG 41 of German Air Force. The Dassault/Dornier Alpha Jet is a light attack jet and advanced trainer aircraft co-manufactured by Dornier of Germany and Dassault-Breguet of France. Model by Jean-Pierre Langer, Jean-Pierre Bourgeois, Benoit Dube. Repaint by Randolph Windler
Posted Nov 17, 2014 03:58 by Randolph Windler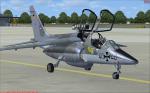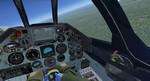 17.78Mb (5989 downloads)
It's a full working Alphajet with German Air Force textures. The Dassault/Dornier Alpha Jet is a light attack jet and advanced trainer aircraft co-manufactured by Dornier of Germany and Dassault-Breguet of France. Model by Jean-Pierre Langer, Jean-Pierre Bourgeois, Benoit Dube. Repaint by Randolph Windler
Posted Nov 16, 2014 04:44 by Randolph Windler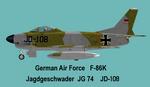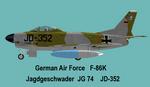 17.42Mb (565 downloads)
Textures only for Kazunori Ito's North American F-86D German Air Force as serviced in 1960th, useable for FS X Flight Simulator. F-86D Model with 4 animated machine cannons on the front of the fuselage to show a F-86K. Contains 5 Repaints of the F-86D (K), means 2 textures in bare metal design (code JD-124 and JE-118) an 3 textures in camouflage design (code JD-108, JD-249 and JD-352). For installation you need the original model of Kazunori Ito's North American F-86D. Updated for FS X by Michael E. Roberts. 5 Repaints by Hans-Juergen Kasper.
Posted Nov 13, 2014 14:40 by Hans-Juergen Kasper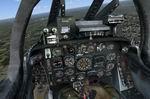 8.04Mb (2550 downloads)
This is Kirk Olsson's F-86 Sabre Jet for Microsoft Flight Simulator X . This is a United States Air Force North American F-86 Sabre.. A fictional Repaint PKG includes a 2D and 3D F-86 Panel by Bob Chicilo for FSX also includes History and pictures of F-86 aircraft. Textures By Mark " Fireball " Rooks of RDG Aircraft.
Posted Nov 2, 2014 01:39 by Mark Fireball Rooks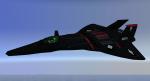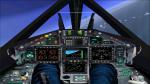 5.26Mb (4663 downloads)
FSX/FS2004 F-19 Concept stealth fighter, 2nd version. This concept is from the 70th and this secret fighter was probably never built. This FSDS 3.5 model is close to the plastic assembling model from Testor and it was Testor's most selling model. My sim version has revolving bomb bays with missiles, has a photorealistic 2D panel and a matching VC with gauges from the freeware Virtavia F-22. Model and panel by Erwin Welker
Posted Nov 1, 2014 22:11 by Erwin Welker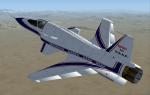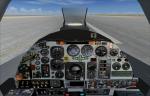 39.62Mb (3407 downloads)
The Grumman X-29 was an American experimental aircraft that tested a forward swept wing, canard control surfaces and other noval aircraft technologies. The X-29 first flew in 1984 and two X-29s were tested over the following decade. The package features a new static VC and a re-configured and enhanced 2D panel. It includes two beautiful models. Original model by Kazunori Ito, new static VC and panel configuration by Michael Pook.
Posted Oct 26, 2014 09:30 by Michael Pook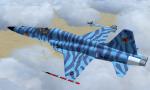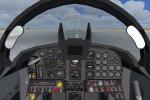 75.43Mb (5553 downloads)
This package is for those who may have had problems with some of the models in the recent upload by Mohammad Faali that displayed a faulty VC. The package also features re-modifications of the VC and the 2D panel as well as a general enhancement for both panels with some new gauges. I removed the models displaying the faulty VC and added a second panel, so now all the models are equipped with a functioning VC. To enhance the appearence of both panels I downsized many of the gauges to fit the respective black frames. Original model by Iris, FSX updates by Danny Garnier and Mohammad Faali, new configuration by Michael Pook.
Posted Oct 26, 2014 06:01 by Michael Pook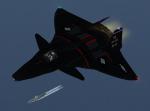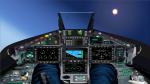 5.18Mb (2183 downloads)
FSX/FS2004 F-19 Concept stealth fighter. This concept is from the 70th and this secret fighter was probably never built. This FSDS 3.5 model is close to the Revell model but has some own interpretations f.i. revolving bomb bays with missiles. The model has a photorealistic 2D panel and a matching VC with gauges from the freeware Virtavia F-22. Model and panel by Erwin Welker
Posted Oct 25, 2014 12:58 by Erwin Welker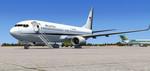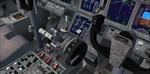 20.22Mb (1674 downloads)
Project Opensky Boeing 737-88 in the livery of Royal Malaysian AF Boeing Business Jet. The VC is the Alejandro Rojas Lucena/FSND fantastic revised Boeing 737-800 VC model. This VC model includes Working wipers (right mouse click on switch) with rain effect. Switches for LCD Screens, EICAS, PFD, MFT. Autobrake switch. Opening pilots window. Cabin Lights switch. Realistic FMC. Ground Proximity Warning System (GPWS). Textures by Abd Mu'iz
Posted Oct 23, 2014 03:49 by Abd Mu'iz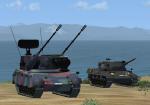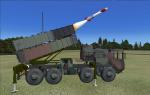 36.87Mb (2495 downloads)
FSX German military Vehicles Package: Battle tank Leopard, 1st edition from 1965, AA-tank Gepard (Cheetah), based on Leopards 2nd edition, a Leopard together with a Gepard, and a MAN M1001 8x8 wheel truck with a quadruple Patriot launcher with animated missiles. Leopard and Gepard are also as ai-object included. All vehicles are extremly detailed and each is made with more than 100 parts and about 30 moving parts. All have photorealistic 2D panels, the MAN has also a VC. Additional to the many animations there are great sounds and effects included. Cameras for external views and virtual views are included. The FDEs for the tanks and the sounds for all vehicles are made by Knud Kristofferson. All vehicles are made with FSDS 3.5 by Erwin Welker
Posted Oct 21, 2014 04:29 by Erwin Welker