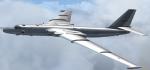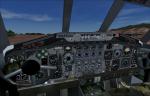 25.86Mb (5458 downloads)
This is an FSX update for the long range Soviet Union Bomber Myasishchev 3MS bomber by Brett Hoskins. It features a vc and 2D panel with FSX compatible gauges.
Posted Sep 15, 2013 15:26 by Michael Pook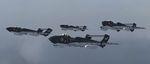 11.20Mb (1964 downloads)
FSX AI Aircraft. De Havilland Sea Vixens. FAW2, multi-LOD models with 5 variations including wing and nose fold animation. 10 textures of 899 NAS aircraft circa 1971, including XP924 (G-CVIX), the present day display aircraft seen at many UK air shows. Paint Kit included. Separate pack in FS9 native code is in JYAI_Sea_Vixens_FS9_1.zip. By John Young ACG/MAIW.
Posted Sep 15, 2013 09:55 by uploader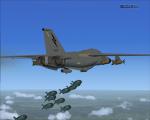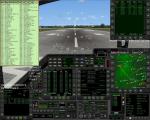 76.56Mb (7949 downloads)
FSX F-111 PIG HUD Project-Navigation/Situation awareness cockpit. ** F-111 Build Std 08 - WEF 08AUG2013 ** COMPLETE AIRCRAFT ** Global reach Strike-Navigation, Study the included screenshots. Integrated Mission Adaptive Flight Plan Editor can enter ICAO's, Lat/Longs, Radar Postition, Waypoints, either as, Add Wpt/Direct To/ Replacement. *Advanced Multi Function Radar. *AI 'Lock On'*Pave Tack in cockpit all aspect viewer. *Unified autopilot *HUD *Series of MFD's, massive amount of data *Active leg switches *Custom Instruments * Programmable Ripple bomb switch *Optimised for 2D pilot cockpit and 4X3 aspect ratio monitor *84 Page detailed Flight Manual *Based on Virtavia Freeware F-111 *Possibly most advanced NAV Panel available. By Karol Chlebowski
Posted Sep 6, 2013 02:52 by Karol Chlebowski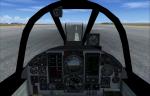 0.52Mb (1191 downloads)
There were still two gauges missing, sorry about that.
Posted Sep 2, 2013 12:56 by Michael Pook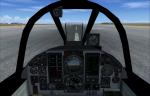 0.56Mb (1284 downloads)
This update corrects the AOA gauge left of the HUD and features three missing gauges.
Posted Sep 2, 2013 02:32 by Michael Pook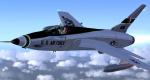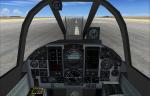 31.08Mb (2811 downloads)
This is an FSX/ acceleration update for the Alphasim F-105 Thunderchief. It features an FSX compatible vc and 2D panel as well as compatible smoke effects. New configuration by Michael Pook. Complete aircraft included.
Posted Sep 1, 2013 00:08 by Michael Pook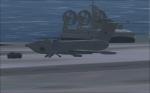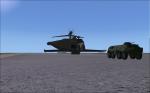 2.22Mb (597 downloads)
FSX Visor key (vehicle ramps) update for ALPHA A-90 Ekranoplan New FDE activates visor keys. You must make the visor extend and retract assignments in your control settings. Note. An FSX bug caused the visor(ramps) to extend when selecting flaps down. Just remember to tap the visor up key after selecting flaps down. BTR 70 AI vehicle is selectable from AICarriers. Includes Soviet Naval Infantry repaint. Requires Mike Pook's A-90 FSX update
Posted Aug 31, 2013 18:04 by Lazarus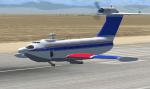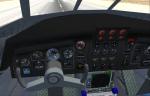 6.02Mb (1558 downloads)
This is an FSX/ FSX acceleration update of the FS2002/2004 Alphasim A90 Orlenok Ekranoplan, an amphibian Soviet Union aircraft of the 1970s.
Posted Aug 30, 2013 11:23 by Michael Pook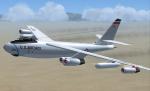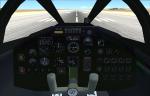 5.93Mb (3086 downloads)
This is an FSX update of the FS2004 B-47 Stratojet bomber by Bill Holker. Panel configuration by Michael Pook. It features both an FSX VC and 2D panel as well as corrected smoke effects
Posted Aug 28, 2013 17:58 by Michael Pook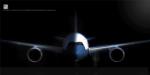 111.20Mb (4825 downloads)
The Boeing 757 is operated by the USAF as C32A. But the Boeing 787 could be your substitute. This is the Boeing 787-8 from TDS in the livery of USAF C32A.
Posted Aug 27, 2013 17:15 by JALopezR