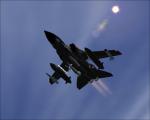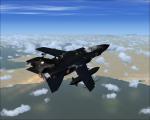 8.50Mb (1331 downloads)
Italian Air Force IDS textures for the IRIS Tornado GR4.
Posted Mar 9, 2014 23:32 by Mohammad Faali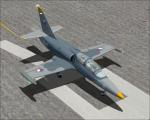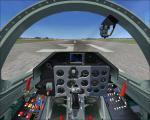 23.93Mb (7290 downloads)
The Aero L-39 Albatros is a high-performance jet trainer aircraft developed in Czechoslovakia to meet requirements for a "C-39" during the 1960s to replace the L-29 Delfin. Comes with VC.
Posted Mar 9, 2014 07:36 by Mohammad Faali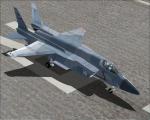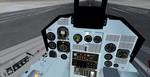 12.66Mb (4007 downloads)
The Yakovlev Yak-141 (NATO reporting name "Freestyle"), also known as the Yak-41, was a supersonic vertical takeoff/landing (VTOL) fighter aircraft designed by Yakovlev. It did not enter production. Updated panel and flight. Updated panel and flight dynamic. Original model by Hadi Tahir
Posted Mar 9, 2014 06:33 by Mohammad Faali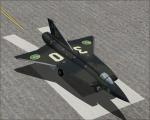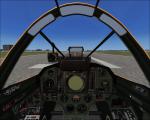 38.25Mb (6314 downloads)
The Saab 35 Draken Package. (English:"Dragon") was a Swedish fighter aircraft manufactured by Saab between 1955 and 1974. The Draken was built to replace the Saab J 29 Tunnan and, later, the fighter variant (J 32B) of the Saab 32 Lansen. The indigenous J 35 was an effective supersonic Cold War fighter that was also successfully exported to Austria, Denmark and Finland. By Bookmark. Includes VC and operations manual.
Posted Mar 8, 2014 11:16 by Mohammad Faali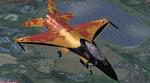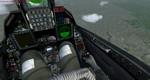 70.43Mb (2759 downloads)
This is the J-015 Soldisplay livery of the demo season 2012-2013 With the Kirk Ollson model included. This craft flies airshows to demonstrate where the dutch airforce is good for. This pack contains two livery of the J-015. Both in the dutch lion scheme. Original texture was for the Aerosoft F-16 made by Raymond Rotmans. Edited for the Kirk ollson F-16 by: Mees Jansen (LRI team) This pack also contains cool effects like afterburner, Smoke, And flares Kirk Ollson model included! Also includes the updated panel and VC by Danny Garnier.
Posted Mar 8, 2014 07:31 by Mees Jansen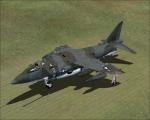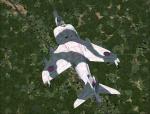 65.68Mb (7388 downloads)
The Hawker Siddeley Harrier, known colloquially as the "Harrier Jump Jet", was developed in the 1960s and formed the first generation of the Harrier series of aircraft. It was the first operational close-support and reconnaissance fighter aircraft with vertical/short takeoff and landing (V/STOL) capabilities and the only truly successful V/STOL design of the many that arose in that era. The Harrier was produced directly from the Hawker Siddeley Kestrel prototypes following the cancellation of a more advanced supersonic aircraft, the Hawker Siddeley P.1154. The British Royal Air Force (RAF) ordered the Harrier GR.1 and GR.3 variants in the late 1960s. It was exported to the United States as the AV-8A, for use by the US Marine Corps (USMC), in the 1970s. 2d panel only. No VC (press F10 to see 2d panel)
Posted Mar 7, 2014 18:20 by Mohammad Faali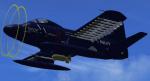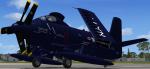 38.94Mb (4163 downloads)
The A2D-1 was to be a turboprop replacement for the iconic AD Skyraider series. It performed well but reliability problems with the engine prevented it from going into full production. This is a native FSX Acceleration model. It has the usual FSX features and Dietmar Loleit's ARS4 radar system which tracks both aircraft and ships. I have installed it in the VC plus another window in which it is easier to see. The VC has back lighted instruments for night operations. There are two models, one clean and one with a typical weapons load. By Paul Clawson
Posted Mar 4, 2014 16:09 by Paul Clawson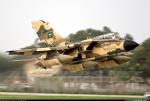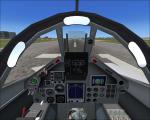 2.93Mb (1575 downloads)
Royal Saudi Air Force Tornado GR4 Textures only. This texture is for the IRIS Tornado Gr4 package. Textures by Mohammad Faali.
Posted Mar 3, 2014 20:06 by Mohammad Faali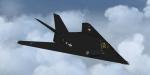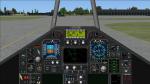 5.24Mb (7460 downloads)
The F117 was the first stealth fighter introduced in the U.S Airforce in 1983. Original aircraft design by Craig Richardson. Adaptation to FSX, panels for wide and standard screen (no VC) by Philippe Wallaert. See instructions in the readme.txt file for installation and configuration. Credit: Craig Richardson for the original and excellent model. Enjoy!
Posted Mar 3, 2014 04:13 by Philippe wallaert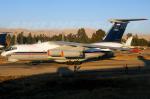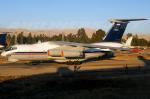 3.89Mb (543 downloads)
Heavylift IL-76TD IRIAF textures. Requires the model by Sergey Varnavskiy. Textures by Mohammad Faali.
Posted Mar 2, 2014 15:41 by Mohammad Faali