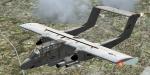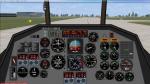 8.73Mb (9907 downloads)
The Bronco is a twin turboprop light attack and observation aircraft. It was developed in the sixties and 370 units were built. Original model and textures by Tim Piglet. Adaptation to FSX, 2D (wide screen) panel and VC by Philippe Wallaert. See instructions for installation in the readme.txt file. Credits: Tim Piglet for the original model. Nice Flights!
Posted Aug 28, 2012 09:50 by Philippe Wallaert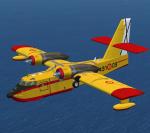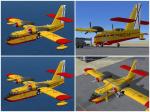 3.34Mb (3709 downloads)
Textures for the FSX Canadair CL-215 Ejercito del Aire (Spain Air Force). 2 versions. Full model by Massimo Taccoli required.
Posted Aug 23, 2012 23:59 by Enrique Medal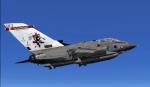 0.67Mb (3350 downloads)
FSX 41 Sqn Olympics 2012 textures for the UKMil Tornado GR4. This pack includes textures for ZA614 of 41 SQN RAF Coningsby. Requires the UKMil Tornado GR4 package. Textures by UKMIL [http://WWW.UKMIL.ORG.UK]
Posted Aug 18, 2012 21:52 by UKMIL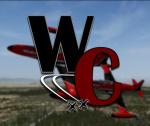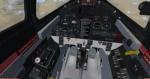 24.66Mb (2469 downloads)
Lockheed T-33 A in a fictional 'FSX Wildcats' Paint Scheme. Original model by Tim Conrad. Aircraft with VC and modified smoke.
Posted Aug 17, 2012 20:16 by Jamie Munn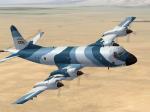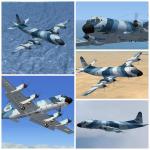 6.23Mb (3793 downloads)
FSX KBT P-3F Iran Air Force textures only for the Team FS KBT P-3C Orion V2.9
Posted Aug 17, 2012 11:00 by Enrique Medal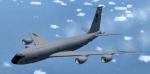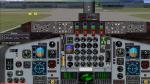 6.83Mb (5364 downloads)
Boeing KC 135 R U.S AIR FORCE Stratotanker. Original model by Mike Stone. Repaint, adaptation to FSX, 2D panel for wide and standard screen (no VC) by Philippe Wallaert. Fully functionnal gauges including GPWS callout. Credits: Mike Stone for the original model. See instructions for installation and configuration in the readme.txt file. Nice flights!
Posted Aug 12, 2012 03:59 by Philippe Wallaert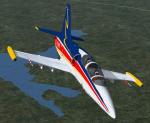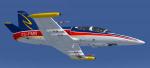 2.07Mb (2144 downloads)
FSX Textures only for Albatros Aero L-39ZA Attack variant of L39, ZU-FMN, significantly upgraded L-39ZO with GSh-23L 23mm twin-barrelled cannon attached under the pilot's compartment, by Harri Thaha & Hadi Tahir (original aircraft needed: ht_l39za-011.zip)
Posted Aug 10, 2012 19:26 by Enrique Medal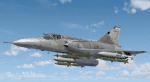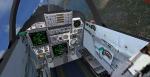 22.46Mb (15441 downloads)
The Atlas Cheetah is a fighter aircraft of the South African Air Force. It is a major upgrade of the Dassault Mirage III. Three different variants were created, the dual-seat Cheetah D, and the single-seat Cheetah E and Cheetah C. The Cheetahs have been retired and was replaced by Saab JAS-39 Gripens. This package contains an entirely new visual model and the airfile has been redone to improve the flight dynamics of the aircraft. It includes one model with the choice of multiple weapon configurations, custom sounds, and panel with aircraft specific gauges, and easy-to-read clickable virtual cockpit. It also features a working radar, camera simulated gauges, a new MFD, new nav instruments, drag chute and sound effects. It also includes a normal and wide screen panel. Thinus Pretorius
Posted Aug 7, 2012 11:42 by Thinus Pretorius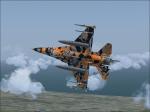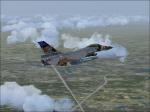 10.16Mb (4798 downloads)
Textures for Danny Garnier's FSX update of Kirk Olssen's Lockheed-Martin F-16 Fighting Falcon and added the USAF digital Tiger cammo like on their fatigues.
Posted Aug 4, 2012 12:22 by nickthatch12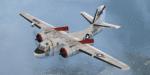 36.02Mb (4303 downloads)
This is a patch for existing users of the FSX Grumman S2F-3 Tracker. Just run the installer in this download to add the missing sound folder to the original release.
Posted Aug 1, 2012 13:15 by Milton Shupe, George Arana, Brandon Filer, Sim-Outhouse