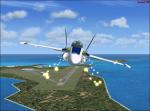 0.76Mb (11896 downloads)
The FSX flare effect is finally here. It can be intalled to any aircraft and can be activated by "i". Flares are fireballs which distracts heat-seeking missiles from the locked aircraft.
Posted Feb 12, 2010 22:24 by Fay Cheung/Karol Chlebowski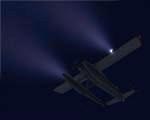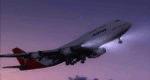 0.15Mb (11347 downloads)
A tutorial on how to add the freeware Deltasim Sirocco 3D lights to your aircraft. Includes a list of coordinates for 90 different aircraft. By Christian Silvers
Posted Feb 7, 2010 13:14 by Christian Silvers
0.02Mb (5625 downloads)
These are gun effects for any plane or vehicle in FSX. Includes an enclosed readme.
Posted Jan 30, 2010 13:25 by Collin Roach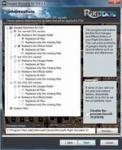 11.44Mb (2585 downloads)
Gauges Recovery, a small free utility that will restore all your gauges and effects of origin in less than 10 seconds. With Gauges Recovery, you're sure to get the display of all gauges and effects. This program does restore the original files from Microsoft FSX FSX SP1, FSX SP2 and not the files from other publishers, no changes will be made to these files. By Erik Bender
Posted Jan 25, 2010 07:53 by Uploader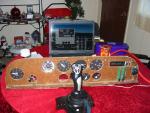 1.25Mb (845 downloads)
Sim Panel Connect (demo) has been written to connect Phidget components to FSX for flight sim cockpit builders. The demo version will connect a Phidget USB servo controller (running Hitec rc servos) as well as the Phidget Text LCD with 8/8/8 Interface. The demo will provide com1 nav1 readouts via the text lcd, throttle, mixture and flap controls through Phidget sliders, as well as airspeed and Engine RPM via HiTec servos and the Phidget servo controller. This program is software only and meant for evaluation purposes, A full single engine VFR version is available. It is the builders responsibility to obtain his/her own phidget components. See the documents in the zip file. The program requires FSX, Simconnect, and the phidget library (downloadable at www.phidgets.com) Tested in Vista (home premium) and Windows 7
Posted Jan 24, 2010 22:04 by Daryl Lowey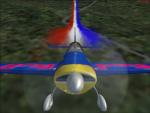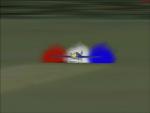 0.01Mb (4390 downloads)
FSX- This is the Red, White and Blue Smoke for Extra 300. To install follow the directions in the readme. You should not have to edit the code in the aircraft.cfg but just replace the entire thing with the new one.
Posted Jan 24, 2010 15:59 by babushnell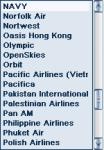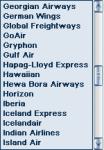 0.00Mb (9482 downloads)
List of world airlines.cfg to allow FSX to include a wide range of airlines. See docs for install info. Assembled by Charon De Beukelaer
Posted Jan 23, 2010 11:37 by Charon De Beukelaer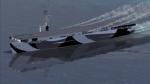 4.72Mb (4188 downloads)
This package provides the WWII escort carriers Gambier Bay and Bougainville. They are fully functional FSX Acceleration carriers. This update (version 3) improves the appearance of the carriers including high resolution decks.
Posted Jan 9, 2010 02:23 by Mark Fitch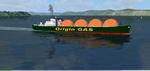 1.90Mb (4301 downloads)
FSX GAS Tanker Ships Pilotable Versions This File includes 3 Liveries of my Gas Tanker Ship a Includes Detailed 2D & 3D VC,Captains View and several Camera Views Detailed Textures (By Garry J.Smith & Ian Thatcher), Aminations, Smoke Effects, Wave Effects and Much More.
Posted Jan 8, 2010 04:56 by Ian "thatch" Thatche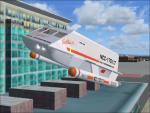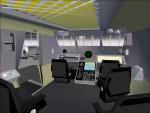 23.91Mb (12697 downloads)
STAR TREK SHUTTLE GALILEO II FOR FSX - VERSION 1.0 From Star Trek-The Original Series, comes the Shuttlecraft Galileo NCC-1701/7. Able of reduced and extremely high speeds, it can land on almost any place. Fully animated, equiped with passenger door, front shield and service area door. 6 extra camera positions. Virtual Cockpit. Top high speed (up to MACh 4.6). High resolution graphics. Full pack with non standard gauges.
Posted Dec 29, 2009 19:27 by Ricardo Peixoto Jr