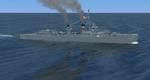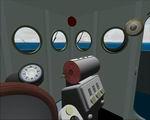 6.83Mb (5383 downloads)
. Introduced in 1942, the Fletcher-Class destroyers quickly became the mainstay of the fleet. The Fletchers saw action at Guadalcanal and played a major role in almost every other Pacific battle. Destroyers performed convoy escort and anti-submaring warfare (ASW) duties. The Fletchers were also formed into destroyer squadrons (including the legendary DesRon 21) that purposely went "into harm's way". Following the War, Fletchers continued to serve for decades, serving in the Korea and Vietnam conflict. Some are still serving with foreign navies. Three Fletchers have been preserved on public display: The Sullivans (DD-537, located at), the Kidd (DD-661, located at Baton Rouge, Lousiana) and the Cassin Young (DD-793, located at Charlestown Navy Yard, Massachusetts next to the frigate USS Constitution). By
Posted Dec 27, 2009 12:32 by Phil Crowther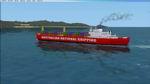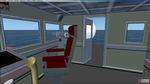 4.39Mb (7131 downloads)
FSX Pilotable Container Ships Package This File includes Five (5) Liveries of my FSX Container Ship as well as a set of Master Textures for Repainters. Includes Detailed 2D & 3D VC,Captains View and several Camera Views, Detailed Textures (By Garry J.Smith & Ian Thatcher), Animations, Smoke Effects, Wave Effects, Autopilot and Much More. Tested using FSX-SP2 and FSXA. By Ian Thatcher
Posted Dec 26, 2009 14:40 by Ian Thatcher

8.59Mb (3188 downloads)
FS2004/FSX Turkish Airlines Summer AI Pack. 2009 summer plans and aircraft. Includes new Turkish Boeing 777 TC-JJA/B/C. By Yigit Ciftci.
Posted Dec 23, 2009 01:12 by Yigit CIFTCI


0.02Mb (2176 downloads)
Real helo,airplane pictures instead of those planes with question marks by Hugo Van Pelt (Thumbnails can easily be added with Autothumb available here)
Posted Dec 22, 2009 05:08 by Hugo Van Pelt
0.34Mb (996 downloads)
*PLEASE REMOVE THIS FILE ON DECEMBER 26th*. Here are the necessary files and documents for the Christmas day FSX online fly-off, details on the event can be found in the html document. Airport maps included.
Posted Dec 17, 2009 19:10 by Jason A. Lee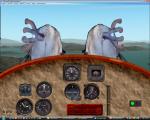 5.31Mb (1842 downloads)
New better panel for Santa sleigh, which is found in "Misc"- section. Design by Toni Määttänen.
Posted Dec 2, 2009 14:18 by Toni M.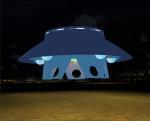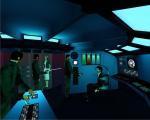 21.90Mb (11081 downloads)
The Invaders FS9 / FSX Flyable UFO This file provides 'The Invaders' TV Series´s UFO. Includes VC. More than mach 4.5! Many animated parts. English and Spanish documents. Uses default MS B737-400 reworked sound files. Its part of a big project which includes AI models and UFO traffic around the world. By Libardo Guzman (GUZMAN-ARTES)
Posted Nov 19, 2009 13:15 by Libardo Guzman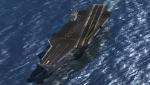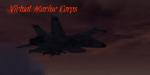 11.09Mb (5002 downloads)
Flight Sim Nation Alpha Carrier textures only in the H.M.A.S. Vengeance (CVMC-1), and U.S.S. Enterprise (CVMC-2).
Posted Oct 23, 2009 22:46 by Edward Rossiter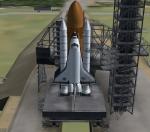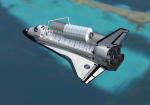 16.78Mb (79760 downloads)
- Completely re-worked model and textures . New flight dynamics optimized for SP2/Acceleration to restore sub-orbital performance. Acheive Mach 4.65 and climb to just under 700,000 ft under your own power at max realism. Very stable re-entry dynamics with Shuttle like landing characteristics. DVC added with a camera view for bay window , custom gauge controlled effects, animated SRB and External Tank separations , bay doors, robot arm and payload, elevons, spoiler/rudder, body flap and gear w/ nosewheel steering - compiled with the FSXA SDK * for FSX Only by Bruce Fitzgerald .
Posted Oct 19, 2009 10:04 by Bruce Fitzgerald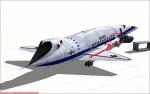 1.04Mb (2257 downloads)
Fixes the missing chunk of cheat line on the right side of the Spacecraft. For B7072/10+25 Lutfwaffe. textures. Sorry 'bout that!
Posted Oct 18, 2009 14:28 by Mike Barnes