0.34Mb (1038 downloads)
*PLEASE REMOVE THIS FILE ON DECEMBER 26th*. Here are the necessary files and documents for the Christmas day FSX online fly-off, details on the event can be found in the html document. Airport maps included.
Posted Dec 17, 2009 19:10 by Jason A. Lee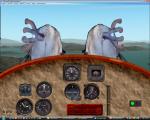 5.31Mb (1900 downloads)
New better panel for Santa sleigh, which is found in "Misc"- section. Design by Toni Määttänen.
Posted Dec 2, 2009 14:18 by Toni M.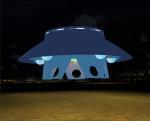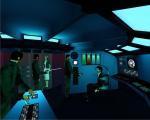 21.90Mb (11184 downloads)
The Invaders FS9 / FSX Flyable UFO This file provides 'The Invaders' TV Series´s UFO. Includes VC. More than mach 4.5! Many animated parts. English and Spanish documents. Uses default MS B737-400 reworked sound files. Its part of a big project which includes AI models and UFO traffic around the world. By Libardo Guzman (GUZMAN-ARTES)
Posted Nov 19, 2009 13:15 by Libardo Guzman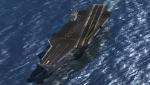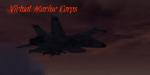 11.09Mb (5044 downloads)
Flight Sim Nation Alpha Carrier textures only in the H.M.A.S. Vengeance (CVMC-1), and U.S.S. Enterprise (CVMC-2).
Posted Oct 23, 2009 22:46 by Edward Rossiter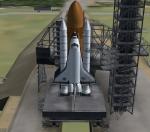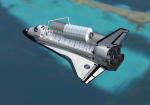 16.78Mb (102428 downloads)
- Completely re-worked model and textures . New flight dynamics optimized for SP2/Acceleration to restore sub-orbital performance. Acheive Mach 4.65 and climb to just under 700,000 ft under your own power at max realism. Very stable re-entry dynamics with Shuttle like landing characteristics. DVC added with a camera view for bay window , custom gauge controlled effects, animated SRB and External Tank separations , bay doors, robot arm and payload, elevons, spoiler/rudder, body flap and gear w/ nosewheel steering - compiled with the FSXA SDK * for FSX Only by Bruce Fitzgerald .
Posted Oct 19, 2009 10:04 by Bruce Fitzgerald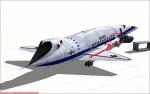 1.04Mb (2293 downloads)
Fixes the missing chunk of cheat line on the right side of the Spacecraft. For B7072/10+25 Lutfwaffe. textures. Sorry 'bout that!
Posted Oct 18, 2009 14:28 by Mike Barnes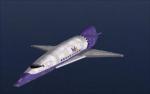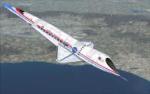 16.33Mb (1907 downloads)
Three more textures for Tim "Piglett" Conrad's "2001 Orion Clipper". NASA, Federal Express, and U-Haul. Hey! It could happen! Repaints by Roy "Boikat" Altholz.
Posted Oct 18, 2009 09:34 by Roy "Boikat" Altholz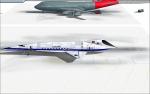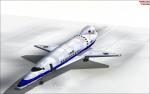 5.89Mb (812 downloads)
A repaint for Piglets excellent B7072 Orion Clipper in Luftwaffe liasion markings, 10+25 'Eugene Sanger' Original model by Tim Conrad.
Posted Oct 18, 2009 02:25 by Mike Barnes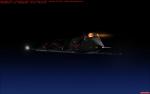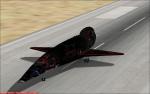 5.19Mb (1697 downloads)
A repaint for Piglets outstanding B7072 Orion Clipper. The RS-72B is the multi-role combat/orbital bomber vairiant of the US Aerospace Force. Original model by Tim Conrad
Posted Oct 18, 2009 02:15 by Mike Barnes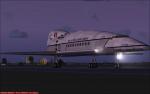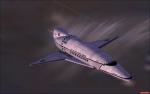 5.45Mb (1504 downloads)
A repaint for Piglets excellent Orion Spaceplane, in retro '60's style Aerospace Command markings. Original model by Tim Conrad. Also included, a new config. file and FDE that allows M=4.5, 500,000ft, global range, and Shockwave lights config.
Posted Oct 18, 2009 02:09 by Mike Barnes