0.07Mb (2014 downloads)
Red Bull Racing Star Fury Textures only for Bruce Fitgerald's Babylon 5 Starfury Includes .cfg and smoke effect entries. Texture by Roy "Boikat" Altholz
Posted Jun 19, 2009 22:59 by Roy "Boikat" Altholz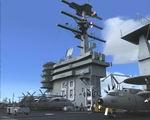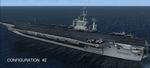 116.35Mb (61028 downloads)
FSX Acceleration USS Nimitz & USS Eisenhower High Detail Moving AI Carriers Highly detailed AI moving aircraft carriers USS Nimitz and USS Eisenhower for FSX Acceleration. Features a working elevator, 4 cables and catapults. Included multiple deck configurations. Aircraft on the deck include SH-60, E-2C, T-45 and four variants of F/A-18 of CVW7 and CVW11. Recommended usage with Lamont Clark's AIcarriers2. By Javier Fernandez.
Posted Jun 16, 2009 09:37 by Javier Fernandez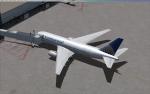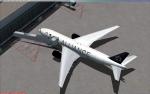 1.64Mb (5691 downloads)
This file will quickly and easily show you how to update your 767-200, 767-400, and 777-200 aircraft files to be able to use the FSX Jetway effect on third party aircraft models.
Posted Jun 14, 2009 17:30 by Justin Sen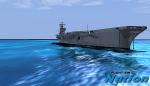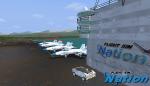 15.06Mb (31727 downloads)
Features Built from scratch model, Custom paint and textures and all new audio. New Air Boss VC with extensive ATC capability, Bridge View, LSO View, Cable Cam View, Hanger Deck View and Fan Tail View. User controlled animated elevator. User controlled animated Jet Blast Doors on all catapults. User controlled animated anchor. User controlled meatball that is operated by your joystick and uses our own tracking system to get accurate info to the incoming aircraft. Hardened hanger deck with plenty of parking and is well lit. New lighting package. Improved stability and dynamics. Improved VFX package. Animated flags and pennants and lots of little details. All working in multiplayer...viewable by all players. Includes installer, Ops Manaul (Read It)& Un-Installer. Visit us at www.flightsimnation.com
Posted May 21, 2009 21:52 by Sonic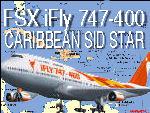 0.04Mb (1710 downloads)
Caribbean SID's, STAR's and approaches for some major Caribbean airports for FSX, iFly 747-400.
Posted May 21, 2009 10:20 by G.Bruce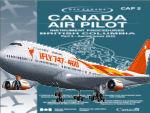 0.04Mb (2062 downloads)
SID's, STAR's and approaches for most major Canadian airports for FSX iFly747-400. Data is based on AIRAC-0708 and CANADA AIR PILOT Instrument Procedures (Apr 2006).
Posted May 14, 2009 19:26 by G.Bruce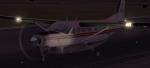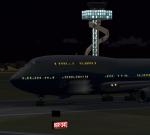 2.97Mb (14744 downloads)
Revised landing lights for default aircraft and helos and revised runway lighting.
Posted May 11, 2009 05:42 by Dante Fassina

4.94Mb (6023 downloads)
Casablanca class escort carriers. Gambier Bay (CVE-73). ougainville (CVE-100). Contains both AI & Pilotable carriers with VC. AI carrier This carrier is a native FSX Acceleration carrier. Textures are DX10 compatible and include functioniong deck lights that turn on automatically at night. Arrestor hook landings and catapult take-off are both possible. Note that these are short ships, so landings are a bit tricky. Pilotable carrier The pilotable version has a few animations (check out the parking brake), lighting, and a few (default Acceleration) effects. It also has multiple VC camera views for nice viewing of deck operations in multiplayer mode. The "flight" dynamics are very stable. A basic 2D panel is included so the pilotable version will work properly. The gauges are all custom FSX xml gauges.
Posted May 10, 2009 04:08 by Mark Fitch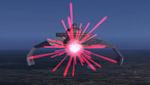 0.18Mb (4448 downloads)
Photon Torpedo effects based upon the "FX_wing_guns" effects. Add Photon Torpedo effects and sounds to the Bruce Fitzgerald Star trek ships; Enterprise NX-01, Enterprise II, The Next Generation 1701D, Reliant, Defiant, Klingon K'Tinga and B'rel, and the Romulan Warbird. Includes effects, sound and texture files and aircraft.cfg "smokesystem" entries.
Posted May 5, 2009 19:42 by Roy "Boikat" Altholz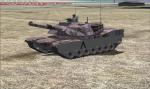 0.82Mb (3001 downloads)
this is a Marine texture for the M1A1 by by Bruce Fitzgerald.
Posted May 4, 2009 21:17 by FSXF Rhino