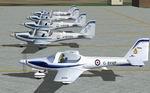 1.83Mb (3894 downloads)
UKMIL AI Grob Tutor This pack inlcudes the GROB TUTOR AI model as used by the UK TRAF as a trainer. To use these as AI you need to create some flightplans using many programs such as TTOOLS
Posted Aug 27, 2009 14:59 by ukmil
1.71Mb (2293 downloads)
UKMIL AI VC-10 This is the multi lod, low poly AI VC10 made by UKMIL. it features multilods, and a working refuel probe system. the fuel booms will deploy when the aircraft gets over 5500ft, and will remain out until the aircraft descends below this alt. Although these are VISUALLY active, they do not have any FUNCTIONAL actions in Flight sim, they are for visual specs only to install, simply copy the folder called AI UKMIL VC10, found inside the AI AIRCRFT FILE folder, to either fs2004> AIRCRAFT folder FSX> SIMOBJECTS/AIRPLANES folder. You will need flighplans for this to work. you will be able to find some in the PLANS folder, or on the UKMIL WEBSITE ukmil
Posted Aug 27, 2009 14:56 by ukmil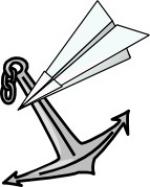 0.52Mb (13147 downloads)
AIBTC - AI Boat Traffic Compiler. AI Boat Traffic Compiler (AIBTC) is a software to create, edit and compile schedules for ships in Flight Simulator X. It is inspired by the venerable TTools of Lee Swordy to create AI aircrafts schedules. A prior knowledge of aircraft AI traffic is needed to understand this document. NOTE: you must have JAVA 5.0 installed on your computer to use this program. Get it free at http://java.sun.com
Posted Aug 24, 2009 09:21 by archive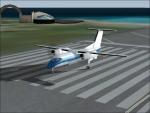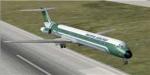 65.43Mb (6944 downloads)
New AI package includes 2 extra World of AI aircraft.
Posted Aug 17, 2009 12:45 by Hugo Van Pelt
0.00Mb (3422 downloads)
A brief tutorial on how to do and ILS Landing.(Instrument Landing System)
Posted Aug 11, 2009 20:50 by Dakota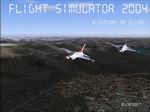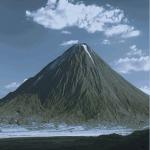 1.46Mb (3925 downloads)
Alternative aircraft viewer and loading screen for FSX. By Hugo Van Pelt
Posted Aug 11, 2009 07:07 by Hugo van Pelt
8.45Mb (3557 downloads)
This ATC is from the FSX Deluxe version. Now people from FSX non deluxe can see the ATC in their version.
Posted Aug 3, 2009 12:23 by Muhatash*** Zar**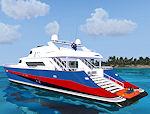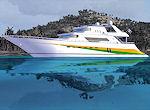 27.09Mb (22010 downloads)
Microsoft Flight Simulator X, concept motor yacht Sirocco GTX V.2 This model is FREEWARE Sirocco GTX2 has virtual cockpit with custom gauges, moving parts, very detailed marine equipment, interior furnitures, plants, new materials, new lights and Direct X textures.The boat is designed ONLY FOR FSX and it is not compatible back. Changes with respect to the previous version: - new materials: - glass - better visibility - hull textures - fixed all bugs - new wind idicator - new speed indicator - new super stable dynamic (any shake) - new lights - navigation - search reflectors - starter switches added - camera definition added - faster transferring on the deck - new wake effect - new spray effect - new animation - for radar - gates at the stairs - better framerate by Deltasim Studio 07.16.2009 www.deltasimstudio.com
Posted Jul 23, 2009 16:34 by Robert Waszkiewicz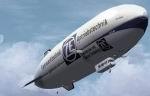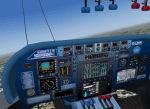 42.40Mb (28242 downloads)
FSX FlightPort Zeppelin NT. The Zeppelin was built with FSDS3.5. Features are multi LOD-model with animations for FSX. Fully operable virtual cockpit, lighting and effects. A repaintset and four repaints are included. Please note that DirectX10 features are not implemented. By Thomas Roehl, Joerg Hammes and Stefan Medelnik.
Posted Jul 16, 2009 12:03 by Thomas Roehl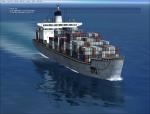 13.50Mb (8429 downloads)
Gudrun Maersk Container Ship, Built by Odense Steel, Denmark. And operated by Maersk Line. Default AI ship from AND for Microsoft Flight Simulator X, made pilotable Timothy Marson. Effects, Lights, Smoke, Camera Definations. Fixed lights, sound CFG., and an attempt at making it more stable on the water. Good for multiplayer missions.
Posted Jul 12, 2009 15:02 by FSXF-Thunder