1.06Mb (15878 downloads)
gun effects to go on any plane the use the strobe key to fire on all my files i upload i use real pictures becuase an error that some people have is i cant use a picture i take from flight sim so alot of if not all the files on simviation with real pics are mine they dont have my name on them becuase i usually forget to put it there by.andrew bowlby
Posted Jul 23, 2008 16:15 by archive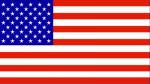 0.00Mb (6562 downloads)
Change your call name from "World Travel" to "United Airlines" or other USA operated airlines.
Posted Jul 19, 2008 22:58 by archive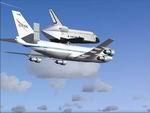 21.55Mb (28334 downloads)
Boeing 747-100SCA + Space Shuttle Discovery. NASA Shuttle Carrier. Original model by Project Opensky
Posted Jul 19, 2008 03:48 by archive

0.96Mb (24365 downloads)
The HMAS Melbourne is a fictional Australian-flag Nimitz-Class carrier. In the year 2006, the US decided to help defray the costs of the ongoing military operations by leasing the original Nimitz carrier to their trusted allies, the Australians. This lease provides that the Australians will pay for all of the operating costs ($160 million per year) and will not use the carrier to attack the US - the latter being cause for immediate termination of the lease. The Australians have used the ship to circumnavigate the continent of Australia several times, putting on magnificant air shows at the major coastal cities, and are planning a trip to America in the very near future.
Posted Jul 17, 2008 00:52 by archive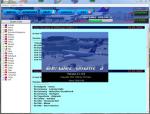 1.41Mb (2858 downloads)
Abfluege Online 3.1.0.0rnrn"Abfluege Online 3" is a program what over the Internet of rndifferent airports from Germany, Europe and USA onto the Departure and Arrival access. The data then become browser to an integrated one announce. Consequently, one can access the data fast without finding the page long via Internet-Explorer over the Internet. Copyright by Tilo Klaus
Posted Jul 1, 2008 06:55 by archive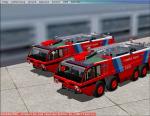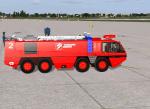 8.75Mb (21221 downloads)
Variations: Munich, Frankfurt-Main, Leipzik-Halle, Kölln-Bonn, Cottbus-Drewitz, International, Stuttgart, Zürich, Meschede-Schüren, Düsseldorf, Hamburg, Berlin. Original model by Mitsuya Hamaguchi
Posted Jun 30, 2008 06:55 by archive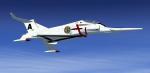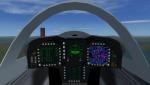 6.41Mb (14759 downloads)
Captain Scarlet Angel Interceptor from the 1960's Supermarionation TV series Captain Scarlet and the Mysterons... Spectrum is green ! FEATURES: - stol capability - +/- 36 G tolerance - 2d panel and DVC for FSX by Bruce Fitzgerald
Posted Jun 28, 2008 17:26 by archive
0.00Mb (5832 downloads)
these are the FX files I forgot to include in the original U-Boat zip file above
Posted Jun 26, 2008 15:09 by archive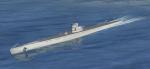 5.16Mb (22588 downloads)
FEATURES: - fully submergible - deck gun places an explosion 1 mile off the bow (strobes key) - 2d panel w/radar (FSX only) for FSX by Bruce Fitzgerald
Posted Jun 25, 2008 17:59 by archive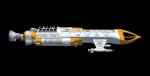 2.82Mb (18752 downloads)
The Hawk fighter from the 70's TV show "Space 1999" FEATURES: - VStol and extreme altitude capable - 2100+ kias top speed - Stable and Strong under Extreme G loads - Ultra efficient , High Thrust - Dynamic VC - Custom effects . * Original Lightwave mesh by Eric Peterson. - for FSX ONLY by Bruce Fitzgerald.
Posted Jun 24, 2008 17:11 by archive