7.16Mb (5710 downloads)
Updated, added lights original did not have em(helo deck, markers). Added stock spray effect, improved smoke. Camera definitions added for other parts of boat. Deck gun effects... Updated by Thunder. by Bruce Fitzgerald
Posted Mar 9, 2009 05:54 by Thunder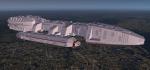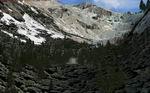 9.84Mb (15137 downloads)
FEATURES:: - Pilotable Battlestar Galactica from The Original Show - AI Galactica designed for use with the AICarriers freeware addon - Galactica TOS Scenery - puts Galactica near Catalina Island - Galactica Library Object for use with the Object placement tool for new scenery files - Bump mapping and night textures - landing bays with hard decks - working Arrestor cables in the leftside landing bay (Acceleration users) - Launch tubes Compiled with the FSXA SDK and tested in FSX w/Acceleration on WinXP / DX9 - for FSX ONLY by Bruce Fitzgerald -
Posted Mar 6, 2009 10:24 by Bruce Fitzgerald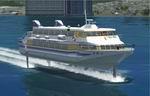 0.11Mb (4350 downloads)
This is an update for FSX of the Jetfoil by Mitsuya Hamaguchi (hama). I have deleted the wheels, added a scrape point, changed the other scrape points positions, added or changed some gauges to the panel, added 2 vc lights, and added some spray effects. It works properly in FS X without acceleration or the service packs, but with acceleration stays up on the foils once it goes fast enough to activate them. You need the original aircraft for this update to work. Bob Chicilo.
Posted Mar 1, 2009 04:19 by Bob Chicilo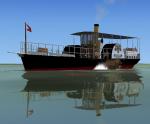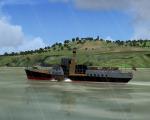 3.02Mb (5967 downloads)
Ship for FSX and FS2004. Updated version for the side wheel paddle steamer SS Hjejlen. The complete ship model with 2-D panel, VC and effects is from Claus Vendelboe Holmberg. The modified panel configuration with 8 additional virtual deck views is from Erwin Welker. You can ride on this beautyful old steamship as captain, standing on the helm in the wheelhouse, or you can enjoy a ride as passenger, beeing on the foreship, beside the wheels or at the stern.
Posted Feb 10, 2009 00:58 by Erwin Welker

1.26Mb (5759 downloads)
Gambier Bay (CVE-73) FSX Acceleration capable aircraft carrier This package includes both pilotable and AI versions of this WWII escort class carrier. The Gambier Bay was one of fifty Casablanca class escort carriers produced by Kaiser Shipyards in one year. They served as resupply ships for larger carriers, anti-submarine defence for convoys (by way of their aircraft), and participated in large convoys. The Gambier Bay's service included resupplying the Enterprise (CV-6) with aircraft and serving in Taffy 3. It was sunk in the Battle of Leyte Gulf. Models and textures by Mark Fitch
Posted Jan 28, 2009 00:34 by Mark Fitch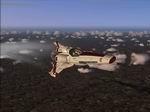 11.09Mb (7658 downloads)
FSX BSG Viper Mark II. From Battlestar Galactica. Version 1.0 This fighter was made as the one restored for the Galactica's war museun showed on the pilot movie. It flyes like a Colonial fighter and includes gun effects. No Radar in this version. 11.3MB
Posted Jan 22, 2009 09:12 by archive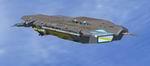 5.17Mb (10121 downloads)
FSX Home World 2 - Higaran Carrier . Features: - Hardened top deck, landing bays with connecting tunnel to hangar deck - pilotable and extremly slow and stable for multiplayer action - amphibious - specular and self illumination maps - 2d panel radar (FSX only) This model was ported from the game "Home World 2" and given hardened decks and blimp like flight dynamics. It is meant for multiplayer mid-air landings by other players while you fly it . it was compiled using the FSX SDK and as such ,The .mdl file may be used to convert it to scenery or AI for FSX ONLY by Bruce Fitzgerald. 5.3MB
Posted Jan 22, 2009 09:12 by archive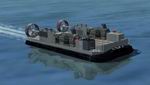 10.47Mb (5671 downloads)
FSX U.S. NAVY LCAC Features: - animated aft ramp, props, rudders and thrust nozzles - Very Stable with no "popping" at all speeds - amphibious (extend gear prior to beaching) - 2d panel radar. FSX only. the GMAX source file is included in this archive and is free to use. I only ask that any work derived from it remains freeware and that credit for at least the mesh be given to Bruce Fitzgerald. Original mesh, textures and flight dynamics by Bruce Fitzgerald. 5.5MB
Posted Jan 22, 2009 09:12 by archive
1.29Mb (1098 downloads)
FSX UI Music addon. This is probably the first addon of this type. The FSX UI music addon adds 3 more tunes to enjoy during your time selecting an aircraft or going through other things! These tunes have been made by me on my mobile phone in .mid format, and then, via a difficult and long process, converted to .wav format. Enjoy! By Ismail Zayan Shakeeb. 1.3MB
Posted Jan 22, 2009 09:12 by archive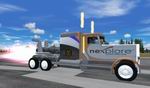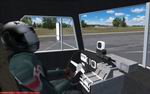 28.64Mb (11782 downloads)
FS2004 / FSX FSGV Shockwave Jet Truck Package. Ground Vehicles is proud to unveil the complete package for the Flight Simulator series. Built for both FS2004 and FSX, the Les Shockley Jet Truck comes packed with special effects and is perfect for online airshows. Dynamics were compiled by Charles Backus. Textures, 2D panel, visual model for the truck, and animations were all compiled by Jessy Corrales. Visual model for the FH-1 Phantom was developed by J. P. Dremmerle. Afterburner effects by Atsushi Terui. Sounds by Ferrysab. N1 gauges by Richard Probst. 29MB
Posted Jan 22, 2009 09:12 by archive