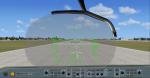 19.41Mb (660 downloads)
This is a new panel for the Embraer E190. The gauges are pretty much identical to the real aircraft with all switches and dials working. It includes a FMC with flight plans, VNAV function, radio tuners, and maps. There is also a HUD which follows the Embraer specification. A detailed manual is included. Please at least read the installation instructions.
Posted Apr 18, 2021 02:27 by G. Munro
0.02Mb (64 downloads)
Here are the changes in this version... 1. Gives the user the ability to open a 2D Starter Panel (not the full main panel) with keys Shift + 6. 2. Edited the colors of the 2D cockpit lighting and gauges to match the green VC lighting.
Posted Apr 13, 2021 01:15 by TruNorthSim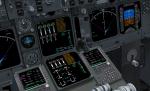 27.61Mb (361 downloads)
This panel is identical to the original release on 7 April except the manual in the original release was corrupted. This release includes the full manual.
Posted Apr 11, 2021 03:21 by G. Munro
23.90Mb (290 downloads)
This is a new panel displaying the complete width of the main panel for the Boeing 747-8F. At first sight it seems identical to the Boeing 747-400 however there are some small differences. Although this panel is for the Boeing 747-8F it could also be used on the passenger version and also on a Boeing 747-400. The main differences are in the air conditioning panel and the doors. It is meant for 1920X1080 screens and will not look good on smaller screens. Drawback of this panel is that the gauges are pretty small but still readable. It includes 2 FMCs and a VC with limited functionality which which is entirely 747-400. Manuals are included - please at least read the installation instructions.
Posted Apr 7, 2021 22:45 by G. Munro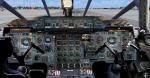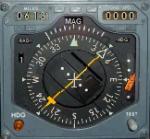 18.21Mb (235 downloads)
A user has pointed out to me that the HSI points in completely the wrong direction. Shameful to miss such a glaring error. This update contains only the CNC.CAB file to replace the existing one. The only change is to update the HSI.
Posted Mar 22, 2021 02:07 by G. Munro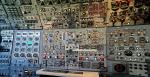 72.27Mb (376 downloads)
This is a new panel for Concorde. An aircraft is included so that you can see it working straight away. It can be fitted to any Concorde model but the VC may not work on other models. It includes full working 2D and VC panels including Flight Engineer Panel (not in VC). Almost all switches and knobs work and functionally try to follow the technical data in heritageconcorde.com. The manual is daunting but please at least read the first part. NOTE: Only suited to 1920X1080 screens or larger. SEE UPDATE
Posted Mar 12, 2021 01:14 by G. Munro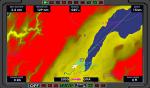 1.89Mb (614 downloads)
It has been a few years since this gauge has been updated. There are not many changes. There is a workaround for a bug in P3D which prevents discovery of the correct frequency for an ILS approach. So now this gauge is fully P3D compatible. There is also a new feature to display the destination distance on the map and also display of radio frequencies on the VOR and NDB screens. Apart from that there are some cosmetic changes which are hardly noticeable. :: V8 Fixes the problem of the release and the ICAO Search did not work because of two characters missing. This fixes the problem in the original release yesterday.
Posted Feb 21, 2021 02:36 by G. Munro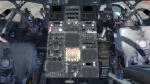 21.48Mb (257 downloads)
Some enhancements, additions and adjustments for the stock Sikorsky CH-53E in P3Dv4. Added NAV1 ident gauge on radio panel. Created VC camera views. Created Check and Ref files. Added automatic Smoke effect. Added extra liveries. See WhatIsThis.txt for full info and credits. Also see the archive for screenshots and installation.
Posted Jan 29, 2021 02:45 by Flanker256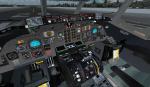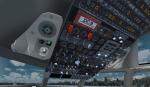 13.36Mb (659 downloads)
If you love to fly the classic analog jetliner, this DC 9 is a must to have. This is the best freeware with the texturing quality of a payware. I have completely re-textured the VC with great detail (After many cups of coffee...) to enjoy this classic bird. Overhead panel switches fully chromed Overhead panel worn out texturing look The reflections have been eliminated. Textures are DDS fully compatible with DX10. Not tested on Steam. This DC 9 30 is fully credited to: FSX McDonnell Douglas DC-9-30 pack 1. Liveries: PAWA Dominicana, US Air, US Airways 1997. Models: Exterior by EriK Cantu/SGA converted by Eagle Rotor craft Simulations. VC Model by FSND. Panels: Original FSND edited by speedbird77. DC-9 guages: by Philippe Wallaert. Sounds: Adam Murphy. Liveries: Corey Ford. Juan C. Brizuela, ¨Johnny¨ 2021
Posted Jan 23, 2021 23:56 by Juan C. Brizuela Johnny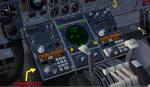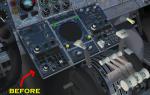 5.31Mb (352 downloads)
This is a minor esthetic, texture correction for the INS System of the 727- 200 VC, which was originally partially covered by a black texture layer. I have corrected the issue and now it is visible, eventhough originally is a dummy system, it looks better. Just follow the simple instrucctions and ready to fly..... (This is an update to my previously uploaded work) This VC texture correction is for the magnificient work of: Boeing 727-200 native FSX model by TDS/ Tenkuu Developers Studio with Thomas Ruth's great Boeing 727 VC added. Credit to them for the magnificient modeling.
Posted Jan 19, 2021 14:54 by Juan C. Brizuela AKA Johnny