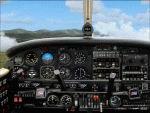 0.18Mb (1672 downloads)
FS2004 Piper-Seminole Panel fix with full internal views by Horst Paetzold. This my shortly uploaded panel has some bugs with regard to the view-settings for Chuck Dome's Piper-Seminole and therefore of course for the use with other Piper-Twin engines too. Thanks for the feedback which enabled me to detect the faults.
Posted Sep 18, 2008 18:22 by Horst Paetzold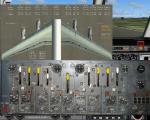 2.71Mb (2461 downloads)
Fuelpanel for DC8-50F. 9 Tank configuration. Adapted to the HJG-Panel.But you have to edit the panel.cfg and aircraft.cfg by yourself. Featuring Doug Dawson's Fueldump.gau. For experienced DC8 users!
Posted Sep 17, 2008 15:23 by Edi Hirsch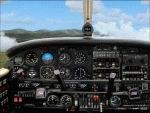 4.41Mb (3016 downloads)
FS2004 Piper PA 44 Seminole photoreal panel with full internal views. By Horst Paetzold
Posted Sep 15, 2008 04:56 by Horst Paetzold


14.92Mb (2439 downloads)
This is a freeware 2d- high visibility Panaromic panel made from an actual photo of the Delfin with near actual gauges (gauges included) as close to real thing as possible. The height of the eyeview is same as would be seen by a 5ft7in pilot in a delfin cockpit. A hud has been included (not on actual aircraft) to make flying easier. Col Sanjay Bajpai
Posted Sep 12, 2008 22:19 by Col Sanjay Bajpai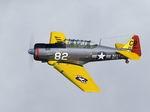 6.51Mb (14044 downloads)
Airbus A330 Pannel, Full working Switch. Extra Textures.
Posted Sep 8, 2008 13:45 by Afsal's TM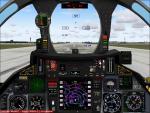 3.50Mb (9236 downloads)
This is a fully functional cockpit designed for Steve Hinson's F14D Tomcat. I embedded the GPS so it displays in the same area as the radios. Outside of that and the design and layout all credit goes to those who designed the gauges I have used.
Posted Aug 28, 2008 01:43 by Tim Meinhardt

8.22Mb (3916 downloads)
Aero L39cZ for FS9 - panel. This High visibility 2D panel with HUD uses similar layout bitmap as the actual 'Albatros'. Gauges (all freeware & tailormade included) as used in the actual aircraft. Col Sanjay Bajpai. File size 8 MB.
Posted Aug 28, 2008 00:49 by Col Sanjay Bajpai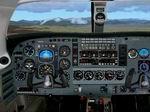 7.92Mb (3371 downloads)
FS2004 Piper Meridian photoreal panel with full internal views made for the freeware Piper-Meridian from Mike Stone (see link). By Horst Paetzold
Posted Aug 26, 2008 08:19 by Horst Paetzold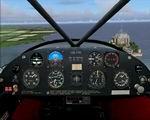 1.21Mb (2217 downloads)
FS2004 - PIPER-PA 18 photoreal 2D-panel and VC-panel for J.E. Narcizo's latest model (see link) Due to the fact that FS9 is not very suitable for mere VRF-Navigation, I incorporated a multi-radio and an RMI. I have checked a lot of PA18-pictures, every panel had it's own instrument-configuration and -location. Made by Horst Paetzold.
Posted Aug 6, 2008 05:12 by archive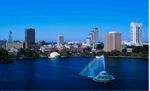 2.28Mb (2576 downloads)
This panel has been modified by Ricardo Jones, who added a sunshield, minicontrol, fuel gauges, and changed a mini-radio to a modern-like radio. I also made modifications because the flap position and the throttle on the throttle quadrant was removed, the gear lever and cowl flap control are changed into a combined control on a DC-3 floor panel. This panel is now better to use than the original B-25 panel. Enjoy! Modifications by Ricardo Jones. Original panel by Victor Vu.
Posted Jul 21, 2008 11:30 by archive