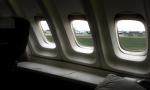 22.10Mb (1410 downloads)
Boeing 747 photoreal first class and business class window views
Posted Aug 16, 2010 08:38 by si randall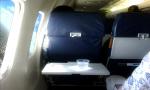 7.61Mb (1512 downloads)
Southwest Airlines Boeing 737 photoreal wing and cabin window views
Posted Aug 16, 2010 03:56 by si randall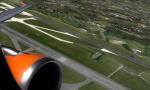 6.18Mb (2833 downloads)
Easyjet A319 photoreal wing and cabin views
Posted Aug 15, 2010 20:31 by si randall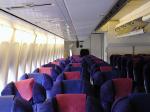 4.00Mb (1020 downloads)
FS2004 British Airways Boeing 747-40 photoreal wing and cabin views - to be added to a BA747 panel.
Posted Aug 15, 2010 16:46 by si randall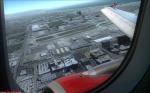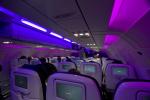 42.01Mb (966 downloads)
FS2004 photoreal wing and cabin pics for a Virgin America A320
Posted Aug 15, 2010 16:25 by si randall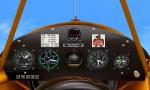 1.84Mb (1848 downloads)
A modernized panel for the Piper J-3 Cub. Uses default FS2004 gauges. New RPM Gauge, Airspeed Indicator, Altimeter, Engine Gauges, and Clock. Airspeed displays KIAS (replaces the old MPH gauge) and includes V-speed reference card. Original panel by Microsoft. Updated by R.E. Wyman.
Posted May 11, 2010 01:25 by R.E. Wyman
1.34Mb (667 downloads)
First Officer Panel for Falcon 50. Requires gauges from FAL50C2.ZIP and FA50PCH2.ZIP. This is the analogic version of FO panel. By Vinicius Leite de Oliveira.
Posted Feb 21, 2010 13:21 by Vinicius Leite de Oliveira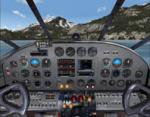 14.16Mb (985 downloads)
This is a modern style VC panel option for the Twinbeech by Milton Shupe. No main panel, VC mode only.
Posted Jan 13, 2010 21:16 by Vladimir Gonchar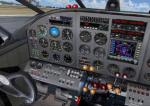 13.71Mb (1049 downloads)
This is another "how-it-could-be" option of a modern style VC panel for the wonderful bird by Milton Shupe and his team, based on a panel configuraton which is used with Twinbeech of later models. It is an VC option only (no main panel) with some additional panels, allowing to start and fly the plane in a outside view mode.
Posted Dec 18, 2009 18:13 by Vladimir Gonchar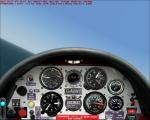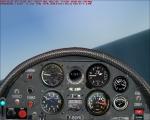 3.76Mb (1085 downloads)
Two "high readability" panels on photorealistic backgrounds for the updated Fournier RF4-D, the first featuring American units and the second European units.
Posted Dec 15, 2009 16:13 by Jean-Luc Peters