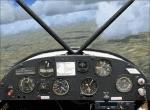 1.63Mb (2346 downloads)
Also for FS-X. 2D and VC panels for the Piper PA-18 Supercub based on the aircraft built by J.E. Narcizo - see PA18_V3.ZIP file. MSFS modified or original new XML gauges directly drawn on the bitmap. By Pierre Fasseaux
Posted Sep 10, 2009 07:26 by Pierre Fasseaux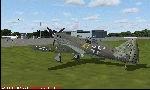 29.80Mb (1539 downloads)
FS2004 Dewoitine D520 panel set. Three different panels for the D520 from Jean Mermaz. one first production, a later production one and a german version. also the vc's are modified to match 2D panels. I added also a paint for the german Jg105 D 520 By: Michael "Pappi" Vader
Posted Sep 6, 2009 07:56 by Michael Vader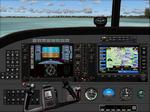 0.96Mb (2892 downloads)
FS2004 Cessna 208B Grand Caravan Panel v1. Modern 208B glass panel featuring G1000-like displays and a moving yoke. Both Grand Caravan and Caravan Amphibian files are included. Separate windows with icons open or close HSI, compass, yoke, ECU and a black GPS. 1024 2d panel. By Pete Avery
Posted Aug 25, 2009 01:30 by Pete Avery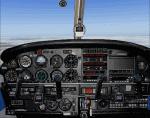 2.43Mb (2569 downloads)
For FS2004 and FS-X. New panel based on the same bitmap as former (black) edition but with all new xml gauges. By Pierre Fasseaux
Posted Aug 20, 2009 09:26 by Pierre Fasseaux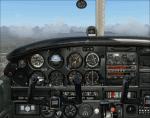 2.51Mb (4015 downloads)
For FS9 and FSX Piper PA-28 family with fixed gear (Cherokee, Warrior, ...). Based on the aircrafts designed by Rien Cornelissen. All xml gauges, some especially built for this aircraft, some directly on the panel bitmap. By Pierre Fasseaux
Posted Jul 18, 2009 03:19 by Pierre Fasseaux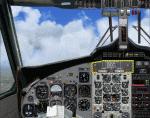 2.05Mb (3986 downloads)
For FS9 and FSX, all xml gauges, some especially designed for this aircraft, some other ones adapted from gauges already present in former folders. Special thanks to Thierry Pujol for his authorization to use some of his TPU_Dhc6_gauges already built before. I did my best to program engine gauges working for several Twin Otter made by different "virtual aicraft manufacturer". By Pierre Fasseaux.
Posted Jul 2, 2009 07:27 by Pierre Fasseaux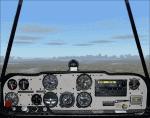 1.71Mb (877 downloads)
American Champion 2D/3D panels based on the aircrafts by Long Island Classics (LIC) . Actually this is a Citabria panel. By Pierre Fasseaux
Posted Jun 25, 2009 08:23 by Pierre Fasseaux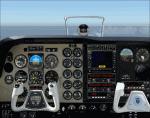 1.87Mb (2653 downloads)
For FS-X as well. VERSION 5 : NEW version with small changes for the panel bitmap but many new gauges (Engines, annunciator, ... ). Radio set and AP to be downloaded separetely. By Pierre Fasseaux
Posted Jun 11, 2009 04:30 by Pierre Fasseaux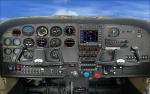 1.06Mb (2170 downloads)
Cessna Turbo Skylane is faster aircraft with a similar panel of a Cessna C172. The panel has all controls you need to fly. The installation instructions are in the folder.
Posted May 21, 2009 11:27 by Dreamy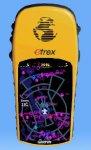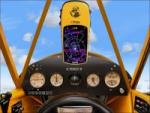 0.13Mb (2149 downloads)
This is a Garmin Etrex GPS gauge for the Piper_J3Cub. The GPS functions have been stripped down to their bare minimum but this handheld GPS should be practical to use for such an aircraft. I made this gauge as an exercise to learn programming xml gauges and only the original bitmaps have bee used.
Posted Feb 28, 2009 04:16 by Khalid Rossan