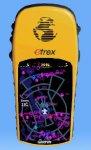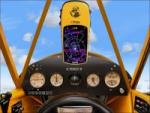 0.13Mb (2170 downloads)
This is a Garmin Etrex GPS gauge for the Piper_J3Cub. The GPS functions have been stripped down to their bare minimum but this handheld GPS should be practical to use for such an aircraft. I made this gauge as an exercise to learn programming xml gauges and only the original bitmaps have bee used.
Posted Feb 28, 2009 04:16 by Khalid Rossan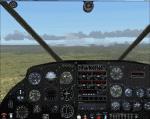 1.11Mb (991 downloads)
Another FS 2004 2D panel with all XML gauges based on the aircraft built by Tim Piglet Conrad . By Pierre Fasseaux
Posted Feb 26, 2009 04:25 by Pierre Fasseaux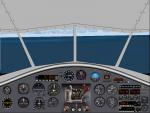 0.23Mb (656 downloads)
This is an upgrade for the 2D instrument panel of Paul Clawson's DO-18 with modern radios, gauges, autopilot, electrical panel, and GPS. Uses original VC. See Readme for installation instructions.
Posted Feb 15, 2009 02:17 by Delta Echo Aircraft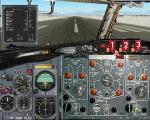 4.13Mb (6517 downloads)
Fuelpanel-extension for the Richard Probst B727 panel. I used his fuelpanelbitmaps and did some xml-programming. You get working X-feed, fuelpumps, fuelloader/-unloader, fueldump, flaps-callouts, spoiler-gauge. Of course Doug Dawsons xlm-interfacegauges are used! For experienced FS9-Users!
Posted Feb 8, 2009 11:24 by Edi Hirsch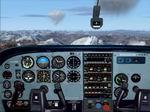 3.07Mb (2505 downloads)
FS2004 Cessna-T206H- Stationair - photoreal panel with FS2004 VC. By Horst Paetzold. This panel refers to the freeware Cessna-206 Stationair from Francois-Denis Guidče in the modification of Dave Athay . It is my alternative 2D-panel and the VC-panel is made with the same gauges to have sufficient optical interference between both panels. Additionally this upload contains my repaint of german realword STATIONAIR D-EAWB.
Posted Feb 1, 2009 04:24 by Horst Paetzold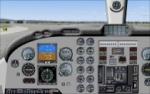 4.84Mb (3991 downloads)
FS-pilots using a modern HD widescreen display have a problem: Usually 2D panels are designed in format 4:3, so they are deformed on widescreen monitors. This is a new attractive 2D panel for the default FS 2004 King Air in widescreen format 16:10 in 1680 x 1050 resolution. By Hanno Frings. Thanks to Jean-Pierre Langer and Arne Bartels for a couple of fine gauges.
Posted Nov 26, 2008 08:25 by Hanno Frings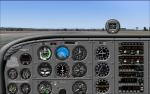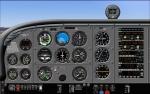 2.23Mb (2902 downloads)
This panel for default Cessna 182 is designed in 1680 x 1050 resolution only for widescreen monitors. It's a new 2D panel with two different view modes (VFR and IFR), easy to install. With this new panel you say good by standard panel deformation on widescreen monitors. By Hanno Frings.
Posted Nov 26, 2008 08:22 by Hanno Frings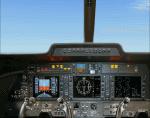 1.04Mb (3959 downloads)
Built on the aircraft by Mitsuya Hamaguchi (Hama) with some gauges by Ken Mitchell completed by some FS9 and some in an original xml file cab. By PIerre Fasseaux
Posted Oct 30, 2008 11:42 by Pierre Fasseaux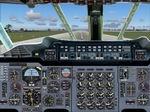 1.63Mb (36041 downloads)
FS2004 Concorde panel, by Francisco Silva
Posted Oct 28, 2008 04:07 by Francisco Silva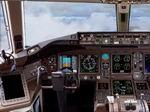 8.43Mb (20091 downloads)
FS2004 - BOEING B-777 photoreal Panel with TCAS and full interior views and wingviews. This upload comes with 2 panel-Versions. Version 1 is a panel with full interior views and 2 animated wingviews for the wingview-model of Project Openksy B777 V2 and can be used for any other B-777 without wingviews. Version 2 is the alternative 2D-panel for the VC-model of Project Opensky B777 V2 and can be used for this model only. By Horst Paetzold
Posted Oct 25, 2008 04:40 by Horst Paetzold