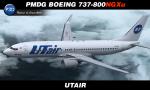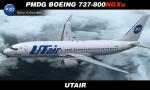 115.43Mb (291 downloads)
PMDG Boeing 737-800NGXu in UTair Aviation old livery. Textures in UHD format only for new PMDG model. Description and installation in Readme file. Repaint by Sergey Gleba aka serg09. Link to my products on SimMarket: http://secure.simmarket.com/paintsim.mhtml
Posted Mar 29, 2020 11:27 by Sergey Gleba aka serg09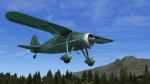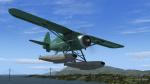 20.39Mb (112 downloads)
A repaint (developed from one of the default textures) for the payware Lionheart Creations Fairchild 24 addon. A Norwegian vintage Wideroe themed texture that's good for both the wheeled and float 24W Radials. By Gary Phillips.
Posted Mar 27, 2020 12:09 by Gary Phillips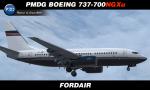 87.45Mb (80 downloads)
PMDG Boeing 737-700NGXu in Fordair livery. Textures in UHD format only for new PMDG model. Description and installation in Readme file. Repaint by Sergey Gleba aka serg09. Link to my products on SimMarket: http://secure.simmarket.com/paintsim.mhtml
Posted Mar 15, 2020 09:59 by Sergey Gleba aka serg09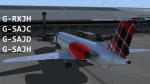 70.31Mb (41 downloads)
Loganair fleet textures for the payware ERJ v2 by Feelthere/Wilco. Includes: G-RXJH, G-SAJH, G-SAJC, G-SAJD
Posted Mar 13, 2020 14:14 by Kelvin Keeble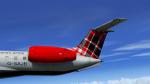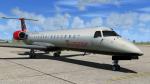 17.49Mb (130 downloads)
Loganair ERJ145LR G-SAJB textures for the payware ERJ v2 by Feelthere/Wilco.
Posted Mar 11, 2020 16:52 by Kelvin Keeble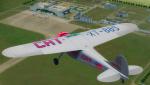 15.69Mb (94 downloads)
Alabeo C195 BusinessLiner Republic Of China Civil Air Transport XT-885 texture
Posted Mar 6, 2020 00:33 by liao yitong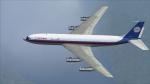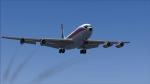 16.90Mb (126 downloads)
This is a repaint of a 707-336C in Alyemda colors. The payware 707-300C by Captain Sim is needed for this repaint. This repaint was tested FSX-SE. It should work on FSX & P3D v1-3. Alyemda had four 707s in their fleet. They were utilized by the carrier from 1977 to 1996 when Alyemda merged with Yemenia Airways Corporation to form Yemenia. This 707, 7O-ACO, was purchased in December 1981 from British Airways, and after 15 years of service, was busted up in Aden in May 1996.
Posted Mar 4, 2020 00:23 by Ted Giana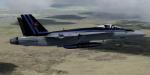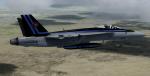 3.85Mb (116 downloads)
Textures for the payware DC Designs F/A-18 Super Hornet package depicting Capt Pete "Maverick" Mitchell's aircraft, featured in the Paramount Pictures movie "Top Gun: Maverick". By Dean Crawford, DC Designs
Posted Feb 26, 2020 02:04 by Dean Crawford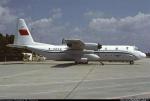 7.41Mb (162 downloads)
L-100-30 Civil Aviation Administration of China (CAAC) B-3002 texture for Captain Sim C-130X pack aircraft
Posted Feb 23, 2020 08:24 by liao yitong
47.75Mb (142 downloads)
Civil Aviation Administration of China B-3602 textures for the payware Carenado Shorts 360
Posted Feb 16, 2020 08:57 by liao yitong