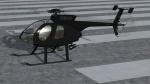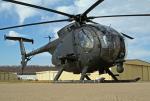 14.68Mb (115 downloads)
This repaint depicts The O/MH-6, operated by the United States Army's 160th SOAR (Special Operations Aviation Regiment) based at Fort Campbell, KY. The 160th SOAR, is a special operations force of the United States Army that provides helicopter aviation support for general purpose forces and special operations forces. Its missions have included attack, assault, and reconnaissance. These missions are usually conducted at night, at high speeds, low altitudes, and on short notice. This repaint is for the PAYWARE MILVIZ MD-530 helicopter.
Posted Jan 14, 2020 12:11 by Jason Anderson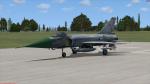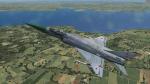 70.64Mb (89 downloads)
P3D/FSX Carenado ATR 72-500 in Zimex Aviation livery. Texture only for payware Carenado model. Repaint by Sergey Gleba aka serg09. Link to my products on SimMarket: http://secure.simmarket.com/paintsim.mhtml
Posted Jan 12, 2020 03:14 by Sergey Gleba aka serg09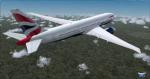 13.33Mb (120 downloads)
The PMDG 777-200LR, in the British Airways colours! The British Airways livery, painted on the PMDG 777-200LR, made by HANGAR 5IFTY STUDIOS. Thanks to them for allowing this repaint be uploaded on Simviation. WARNING: YOU MUST HAVE THE PMDG 777-200LR BASE PACKAGE FROM PMDG FOR THIS DOWNLOAD TO WORK!!! Link: https://pmdg.com/ Note- this livery looks really good in FSX, when you install the FSX_24hr_enb VFR for FSX. The colours really pop! Happy Landings!
Posted Jan 10, 2020 21:44 by Bill Johnston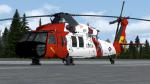 10.83Mb (186 downloads)
The USCG operates 42 MH-60T Jayhawks in the Medium-Range Recovery role. Each is crewed by a pilot, co-pilot, crew chief, and rescue swimmer. Specialized equipment may include a side mounted rescue hoise and onboard advanced life support monitoring equipment. This livery is for the PAYWARE CeraSim UH-60
Posted Jan 9, 2020 13:06 by Jason Anderson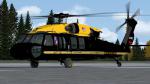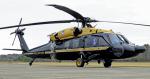 15.56Mb (137 downloads)
This livery depicts the VH-60M Blackhawks operated by the 12th Aviation Battalion, located at Fort Belvoir, VA. Located within the Military District of Washington, this battalion ferries the military elite of the armed forces in and around Washington, as well as the world when needs arise. This battalion works in close proximity with the USMC HMX-1 squadron (they operate Marine One) to handle most VIP missions around our nation's capital. If and when the President is on board, the official callsign has been "Army One". This repaint is for the PAYWARE CeraSim UH-60.
Posted Jan 9, 2020 00:26 by Jason Anderson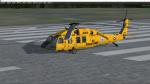 11.06Mb (133 downloads)
These textures depict helo 6003 from Elizabeth City. The Jayhawk helicopter, the first specially painted aircraft delivered by the Coast Guard to an operational unit in 2016, arrived from Coast Guard Aviation Logistics Center in Elizabeth City, North Carolina, and was to be operated for the next 4 years. This Jayhawk helicopter is painted yellow to represent the chrome yellow paint scheme that Coast Guard and Navy helicopters used in the late 1940s and early 1950s. Examples include the Sikorsky HO3S-1G used from 1946 to 1955 and the Sikorsky HO4S used from 1951 to 1966. This repaint is for the payware Cera Sim UH-60L Blackhawk.
Posted Jan 8, 2020 17:23 by Jason Anderson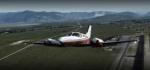 0.01Mb (133 downloads)
Corrected/improved (prop design, handling, flap lift/drag) FDE for the Alabeo C421
Posted Jan 3, 2020 10:37 by bernt stolle
0.02Mb (270 downloads)
Realistic startup without the FSX like torque and RPM surge/overshoot, improved engine response, prop curves and flap lift/drag values.
Posted Jan 3, 2020 10:33 by bernt stolle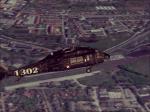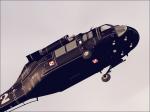 1.47Mb (73 downloads)
Cerasim UH60 Black Hawk Polish Air Force special textures for the payware Cerasim UH-60. By Voiteh.
Posted Jan 1, 2020 01:02 by Voiteh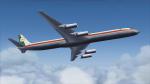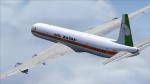 21.46Mb (142 downloads)
This is a repaint of a DC-8-63 in Air Zaire colors. The payware DC-8 50-70 pack by JustFlight is needed for this repaint. Textures are DXT5. This repaint was tested FSX-SE. It should work on FSX & P3D v1-3. Air Zaire operated 2 DC-8-63s. This aircraft, 9Q-CLG was previously with Air Congo and transferred to Air Zaire in 1971. It provided good service for the airline until 1991 when it was sold to African Air Charter (AAC).
Posted Dec 29, 2019 03:47 by Ted Giana