5.97Mb (264 downloads)
Fs2004/FsX C185F YV 1141 Textures for the payware Carenado. Texture by Armando Yanez YV-REPAINT'S
Posted Jul 18, 2012 21:12 by Jose Armando Yanez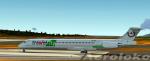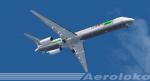 12.63Mb (360 downloads)
TRAWEL FLY Reg. YR-HBE textures for the payware Maddog MD80
Posted Jul 14, 2012 22:40 by Trino Rojas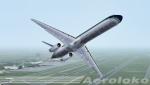 12.21Mb (345 downloads)
Iran Airtours textures only for the payware Maddog MD80
Posted Jul 11, 2012 13:06 by Trino Rojas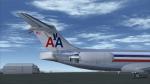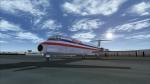 10.59Mb (778 downloads)
American Airlines N9420D Textures for the payware Maddog MD80.
Posted Jul 11, 2012 07:49 by Trino Rojas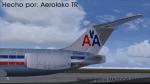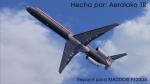 21.88Mb (548 downloads)
American Airlines Reg. N70425 textures for the payware Maddog MD80 for FS2004 and FSX. Enjoy.
Posted Jul 10, 2012 04:25 by Trino Rojas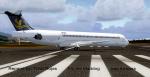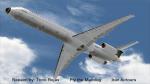 11.70Mb (834 downloads)
Textures for the payware fs2004/fsx Maddog MD80 - Iran Airtours Reg. UR-BXI This texture is painted with high detail, photoreal tail and new windows were made with better detail.
Posted Jul 7, 2012 07:27 by Trino Rojas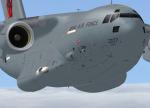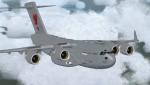 5.60Mb (1745 downloads)
FS2004 Repaint for the payware Area51 simulations C-17 Globemaster, depicting ZZ177 of 99 Squadron RAF as it appeared at many airshows through 2011. Texture by Gary J. Scott
Posted Jul 5, 2012 20:12 by Gary J. Scott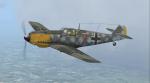 8.59Mb (262 downloads)
Historical Textures only for the Fs9 payware A2A Simulation WWII_Fighters_Bf109E Bf-109E-4 W.Nr.1988 Oberleutnant Joachim Schypek 5./JG 54. Crashed 10 Hrs 15 on 25 October 1940 at Walls Farm ( Kent, UK ).
Posted Jul 3, 2012 10:49 by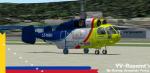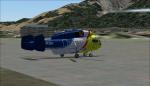 3.14Mb (405 downloads)
Ka-32 Heliswiss LZ-KBH s for the payware Alphasim Fs2004/FsX KA32. Texture by Jose Armando Yanez YV-Repaint's
Posted Jun 29, 2012 11:39 by Jose Armando Yanez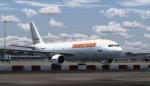 6.03Mb (284 downloads)
Transcarga textures for rthe payware CLS A300 600R
Posted Jun 27, 2012 08:52 by Trino Jose Rojas Mora