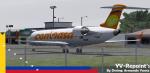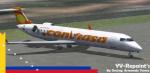 5.57Mb (488 downloads)
CRJ-700 Conviasa (Consorcio Venezolano de Industrias Aeronáuticas Servicio Aéreo) YV-1115 Textures. Requires the payware Wilco/Feelthree CRJ-700. By Jose Armando Yanez YV-REPAINT'S
Posted May 8, 2012 22:58 by Jose Armando Yanez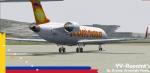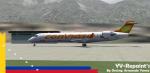 5.44Mb (178 downloads)
CRJ-700 Conviasa (Consorcio Venezolano de Industrias Aeronáuticas Servicio Aéreo) YV-2115 Textures, Requires the payware Wilco/Feelthree CRJ-700. By Jose Armando Yanez
Posted May 8, 2012 22:45 by Jose Armando Yanez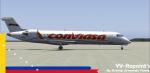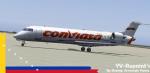 5.09Mb (201 downloads)
CRJ-700 Conviasa (Consorcio Venezolano de Industrias Aeronáuticas Servicio Aéreo) YV-1115 Textures. Requires the payware Wilco/Feelthree CRJ-700. By Jose Armando Yanez
Posted May 8, 2012 22:36 by Jose Armando Yanez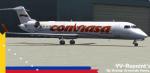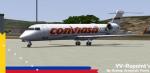 5.16Mb (176 downloads)
CRJ-700 Conviasa (Consorcio Venezolano de Industrias Aeronáuticas y Servicio Aéreo) YV-1111 Textures. Requires the payware Wilco/Feelthree CRJ-700. By Jose Armando Yanez
Posted May 8, 2012 22:15 by Jose Armando Yanez
2.93Mb (321 downloads)
Carenado Cessna Stationair 6 II Model U206G textures. Jerry Capote. YV-Repaint`s
Posted May 7, 2012 11:35 by Jerry capote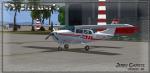 2.53Mb (257 downloads)
YV1389 textures only for the payware Caranado Cessna U206G . Jerry Capote. YV-Repaint`s
Posted May 7, 2012 10:58 by Jerry capote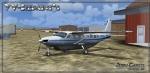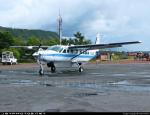 5.14Mb (188 downloads)
FeelThere Caravan - Serami Textures. By Jerry capote. YV-Repaint`s
Posted May 7, 2012 10:38 by Jerry capote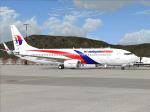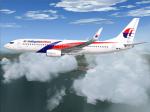 10.68Mb (1197 downloads)
Boeing 737-8FZ,(cn 39319), registration 9M-MLJ, wearing the most recent livery for this airline. Textures only for the iFly 737-800 (payware package) model. By Juan Ernesto Oropeza.
Posted May 7, 2012 01:30 by Juan Ernesto Oropeza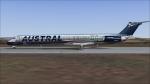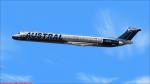 4.20Mb (388 downloads)
FS2004 Austral Lineas Aereas McDonnell Douglas MD-88. This repaint wearing half "Aeromexico" and half "Austral" liveries, from when the Argentine airline bought some MD-80's from Aeromexico. Textures only for Jet City Aircraft payware MD88 model.
Posted May 3, 2012 16:36 by LUIS CASTRO
5.89Mb (40 downloads)
MD-83 "ARG" textures only for the payware JetCity MD-83. . FICTITIOUS REPAINT BECAUSE "ARG" DON'T OPERATE THIS AIRCRAFT. TEXTURES ONLY FOR "JET CITY AIRCRAFT" MODEL.
Posted May 1, 2012 11:41 by LUIS CASTRO