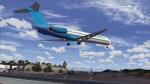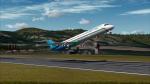 16.94Mb (264 downloads)
LSH Maddog MD-80 VNE Textures Venezolana. Requires the payware MD-80 from Maddog.
Posted Nov 30, 2011 03:34 by Trino Rojas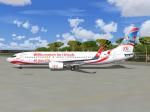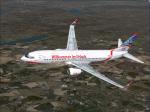 10.99Mb (272 downloads)
Boeing 737-8FH,(cn 35093/2176), registration D-AXLD, wearing the 2010 XL Airways livery for this aircraft. Textures only for the iFly 737-800 (payware package) model. By Juan Ernesto Oropeza.
Posted Nov 25, 2011 18:24 by Juan Ernesto Oropeza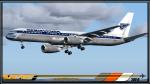 1.29Mb (456 downloads)
Boeing 757-200 of Servivensa, reg. YV-78C textures only. Require the payware model of PSS "Just Flight", Texture By Gustavo La Cruz
Posted Nov 22, 2011 19:20 by Gustavo La Cruz
5.36Mb (905 downloads)
Avensa reg. YV-50C textures only for the for the payware CLS DC-10. You must have the CLS DC-10 payware in order to use this texture.
Posted Nov 22, 2011 19:15 by Gustavo La Cruz
0.96Mb (833 downloads)
FS2004/FSX Meridiana McDonnell Douglas DC-9-51, registration I-SMEA, v1.0. Textures only for the payware Sky Simulations DC9.
Posted Nov 14, 2011 18:54 by Stefano Meneghini
3.66Mb (444 downloads)
This fictional repaint Lockheed P2V-7 Neptune VX-6, Puckered Peguins from, 1956 This repaint requires pay ware Virtavia is a new Australian FS add-on company which has emanted from the long-established NZ Company AlphaSim. Virtavia's products consist of rebranded AlphaSim add-ons and also all-new FSX add-ons
Posted Nov 13, 2011 13:00 by Dave Gore fooflyer
13.71Mb (8029 downloads)
DEMO Version with banners in VC and model: The Airbus A380 is a doubledecker, four-engined airliner manufactured by Airbus S.A.S. It first flew on April 27, 2005 from Toulouse, France. Commercial flights should begin in 2006 after 15 months of testing. During much of ist development, the aircraft was known as the Airbus A3XX. The A380 is now the largest passenger airliner, topping the Boeing 747, which was the largest for 35 years. However, the Antonov An-225 retains the record of being the world's largest commercial aircraft. The media has termed the A380 a "superjumbo", with some comparing it to Howard Hughes's Spruce Goose. The first A380 prototype was unveiled during a ceremony in Toulouse, France, on January 18, 2005. Its manufacturer's serial number is 001, and is registered as F-WWOW. The new Airbus will initially be sold in two versions: the A380-800, carrying 555 passengers in a three-class configuration or up to 800 passengers in a single-class economy configuration. Expected range for the -800 model is 8,000 nautical miles (14,800 km). The second model, the A380-800F dedicated freighter, will carry 150 tons of cargo 5,600 miles (10,400 km). Airbus made the cockpit layout, procedures and handling characteristics similar to those of other Airbus aircraft to reduce crew training costs. Likewise, the A380 features a glass cockpit and side-stick flight controller. Panel, GAUGES, model, sound and textures by www.afs-design.de - Author: A.Meyer.
Posted Nov 12, 2011 12:34 by Andreas Meyer
8.08Mb (1306 downloads)
DEMO version with banners in VC and model. The Mikoyan-Gurevich MiG-21 (NATO reporting name "Fishbed") is developed in the Soviet Union interceptor. Already in 1959 put into service, the MiG-21 is the most produced combat aircraft since World War II and the most numerous jet aircraft ever, with about 11,000 copies. With more than 50 years of production, it is also the longest-built fighter aircraft around the world and stood at about 50 Air Force on four continents. It also makes Aircraft with more than 20 versions in four generations. Among other things, the legendary single-seat variant of MiG-21 MF and two-seat variant of the MiG-21 US. Also be produced in the People's Republic of China today MiG-21 variants, known as the J-7. Even today, includes some 500 MiG-21 and more than 1000 J-7 / F-7 (Chinese copies) to the inventory of the Air Force in the world. Not least, the MiG-21 was the most important Fighter aircraft of the Air Force / Air Defense of the GDR with more than 20 years. By Andreas Meyer -
Posted Nov 4, 2011 18:20 by Andreas Meyer


6.27Mb (840 downloads)
FS2004/FSX Horizon Air textures only for the payware Omwings_Fokker-MK4000
Posted Nov 3, 2011 14:23 by Jim Waters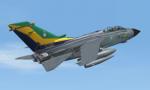 1.40Mb (299 downloads)
RAF GR4 of 13 SQN textures only for the payware Lago Tornado. By Ukmil.
Posted Oct 28, 2011 08:31 by UKMIL