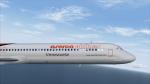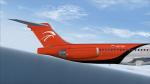 10.40Mb (457 downloads)
Maddog MD-80 Aserca Textures
Posted Dec 11, 2011 02:54 by Trino Rojas
10.03Mb (707 downloads)
Skyteam Textures for the payware FS2004 PMDG Air Europa B738NG Winglets
Posted Dec 9, 2011 10:15 by Trino Rojas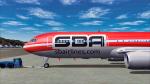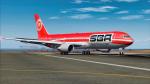 11.92Mb (608 downloads)
Photorrealistiic High Definition Texture Level-D Santa Barbara Airlines.
Posted Dec 8, 2011 15:38 by Trino Rojas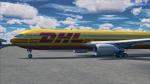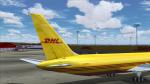 9.05Mb (727 downloads)
Photorrealistic Hight Definition Texture for Level-D Boeing 767. enjoy.
Posted Dec 8, 2011 15:28 by Trino Rojas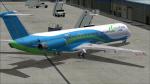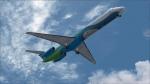 11.43Mb (442 downloads)
Maddog MD80 YV-181T VNE textures for the payware Maddog MD80
Posted Dec 8, 2011 15:15 by Trino Rojas
0.88Mb (378 downloads)
FS9/FSX Alisarda McDonnell Douglas DC-9-32 registration I-SARW, ver. 1.0, textures only for the payware Sky Simulations DC9
Posted Dec 7, 2011 14:44 by Stefano Meneghini
1.00Mb (934 downloads)
FS9/FSX Itavia McDonnell Douglas DC-9-32CF registration N934F, ver. 1.0, textures only for the payware Sky Simulations DC9
Posted Dec 7, 2011 14:41 by Stefano Meneghini
6.20Mb (4024 downloads)
DEMO version with banners in VC and model: The Mikoyan MiG-29 is a 3th generation jet fighter aircraft designed for an air superiority role in the Soviet Union. Developed in the 1970s by the Mikoyan design bureau, it entered service with the Soviet Air Force in 1983, and remains in use by the Russian Air Force as well as in many other nations. NATOs reporting name for the MiG-29 is "Fulcrum", which was unofficially used by Soviet pilots in service. It was developed to counter new American fighters such as the F-16 Fighting Falcon, and the F-15 Eagle. Panel, GAUGES, model, sound and textures by www.afs-design.de - Author: A.Meyer.
Posted Dec 4, 2011 15:09 by Andreas Meyer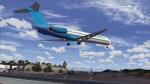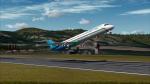 16.94Mb (266 downloads)
LSH Maddog MD-80 VNE Textures Venezolana. Requires the payware MD-80 from Maddog.
Posted Nov 30, 2011 03:34 by Trino Rojas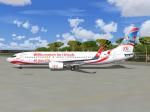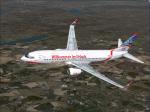 10.99Mb (273 downloads)
Boeing 737-8FH,(cn 35093/2176), registration D-AXLD, wearing the 2010 XL Airways livery for this aircraft. Textures only for the iFly 737-800 (payware package) model. By Juan Ernesto Oropeza.
Posted Nov 25, 2011 18:24 by Juan Ernesto Oropeza