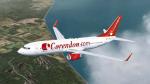 5.13Mb (1076 downloads)
Texture pack for Overland/Simmersky Fly into the Sky/World Airlines in Corendon Airlines colors, registration: TC-TJH. Corendon Airlines is a Turkish low-cost airline who offers flights to Turkey from Belgium, Germany and the Netherlands. Its headquarters are in Antalya. The company is active since 2005, and also has international offices in Brussels, Dusseldorf, Amsterdam, Bodrum and Istanbul. Corendon Airlines is part of Corendon Holding.The 2 Boeings 737-800 of their fleet are in operation since march 2010. This is a high detailed and accurate repaint with rebuild windows and nightlights. Textures are in high quality 32bit format. These are textures only! Payware required.
Posted Sep 19, 2011 08:36 by Pierre Van Belle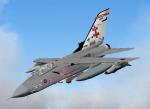 6.94Mb (756 downloads)
RAF GR4 41 Sqn Anniversary textures only for the payware LJSim Tornado. Textures by UKMil.
Posted Aug 20, 2011 06:49 by UKMIL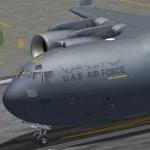 9.00Mb (2104 downloads)
This texture depicts the first C17 delivered to the United Arab Emirates Air Force, number 1223 (10-0401). This texture is an adaptation of the Qatari Emiri Air Force . Requires the payware C-17 from Virtuavia.
Posted Aug 19, 2011 14:52 by Andy Shields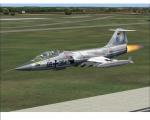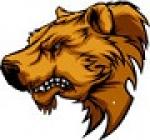 13.75Mb (1775 downloads)
Textures only for the payware Captain Sims F-104 / TF-104. F-104F Starfighter, German Air Force, c/n 5051, US-Serial No. 59-4998 (manufactured by Lockheed). In service of German Air Force, Weapon School 10 in Jever (Northern Germany). In a blank metal design from beginning service in 1961. Written off on 1965_08_17 at Wiarden (Germany). A total number of 30 Pcs. F-104F had been delivered to the German Air Force for conversion training. Requires F-104/TF-104 of Captain Sim.
Posted Jul 24, 2011 07:19 by Hans-Juergen Kasper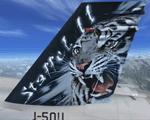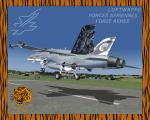 2.92Mb (952 downloads)
Aerialfoundry Swiss Airforce F/A-18C Hornet J-5011 Tigers Staffel 11 (June 2011 PaintScheme) Repaint only!! Requires the payware Aerialfoundry CF-188
Posted Jul 22, 2011 00:46 by Dreadwings Aviation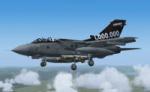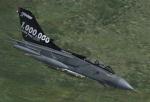 2.11Mb (690 downloads)
Textures only for the payware JUSTFLIGHT or LAGO TORNADO Gr4 in the special 1 Million hours scheme for 2011
Posted Jul 8, 2011 13:36 by UKMIL
3.55Mb (1599 downloads)
This is only texture of C208 Caravan YV-925C of Avior Airlines, You must own the FeelThere Cessna Grand Caravan Deluxe to install and use it, model payware by feelthere/wilco, Texture by Gustavo La Cruz
Note:
requires a zip utility such as
Izarc
- default Windows will report as invalid
Posted Jul 2, 2011 20:10 by Gustavo La Cruz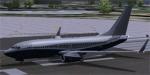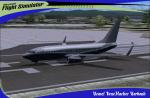 4.94Mb (512 downloads)
FS2004/FSX Boeing 737-700 Private, Registration VP-BBJ, Textures Only for the payware model from SMS-Overland, Repaint By Yemel VeneHacker Yarbouh
Posted Jun 18, 2011 17:34 by Yemel VeneHacker Yarbouh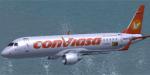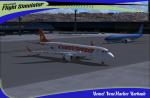 5.31Mb (822 downloads)
FS2004/FSX Embraer 190 Conviasa, fictional repaint, textures only for the payware model from virtualcol, by Yemel VeneHacker Yarbouh
Posted Jun 18, 2011 17:28 by Yemel VeneHacker Yarbouh
12.72Mb (3332 downloads)
DEMO Airbus A350, Lufthansa
Posted Jun 17, 2011 15:39 by Andreas Meyer